My dispersal sale ad (that you'll likely never see)
My dispersal sale ad (that you'll likely never see)
I've committed to retiring the day I get this business figured out and our ranch running flawlessly. That means I know what I will be doing until the very end.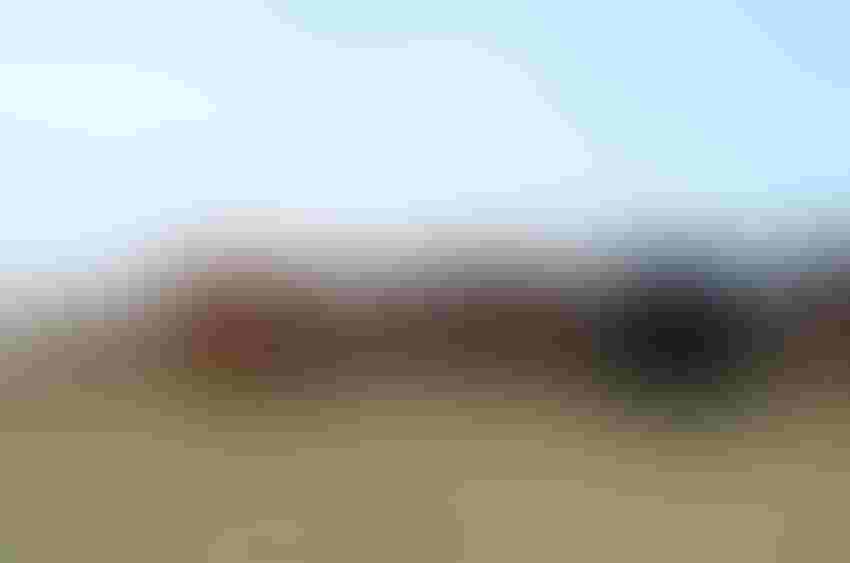 Sometimes I think the cattle business is cruel. When we host groups at the ranch, they probably think we are a smooth-running and efficient machine. At least, that is the impression we strive to leave. I suspect guilt keeps us from sharing all our foibles, because everyone else seems to oversee a smoothly running machine on their ranches. I'd like to say we haven't repeated many mistakes twice, but to be accurate, we probably don't repeat many mistakes three times. Unfortunately, I certainly have mastered the art of finding new ways to create a problem. 
Don't get me wrong. We are making improvements every year. It is just that I thought I would get to the point where we were making far fewer mistakes. And sometimes it isn't even managerial mistakes.
For example, we just emerged from "one of those years." The 13 head of calves that were stolen wasn't a lot of fun and the $50,000 in unexpected repairs to equipment wasn't pleasant either. And the list goes on: glorious calving weather turned into a battle with scours that we hadn't seen for 15 years, and I'd be remiss not to mention the drop in the fall cattle market. 
I suppose, though, that the constant barrage of new challenges is what makes this business interesting. I really would like to have that year where we have everything figured out and make all the right decisions. But as I grow older, I'm thinking the odds of that are declining. 
I keep score a little differently now. Did we make more right moves than wrong moves and did we minimize the damage and learn from the wrong mistakes? Another thing we find ourselves doing more and more is relying on experts.
When we got started, we either didn't know the value of these experts or we couldn't afford them. Accountants, veterinarians, nutritionists, bankers, vendors and the like are now assets instead of cost centers. 
This is a wonderful business but it is also harsh. I think that explains why we sometimes focus on the failures instead of the successes, or fail to celebrate the successes because we know the challenges are lurking just around the corner. I know I have been guilty in the midst of a bull market run or rainstorm of thinking that the market is going to turn lower or that is going to get dry. 
Perfect execution doesn't equate to perfect outcomes either, so it is easy to surmise that our imperfect execution and sometimes flawed strategies will produce a few bobbles along the way. Will I mourn and grieve and beat myself up a little every time we experience a death loss – undoubtedly. Will I get that queasy feeling in my stomach when the market drops 15% or the crankshaft breaks on the truck motor that we just had new injectors and a turbo replaced in – probably. Will I ever go through a day where I don't think I should have done something differently – thankfully no. 
I've committed to retiring the day I get this business figured out and our ranch running flawlessly. That means I know what I will be doing until the very end. The only exception to that rule is if I'm lucky enough to have the next generation wanting to take on the challenge. That is really the end game I envision. Then I can just make suggestions from my ivory tower. 
Theoretically, there should be a limit to the mistakes one can make. Part of me hopes that those other ranchers who seem to be in managerial nirvana with their operations really exist; it gives me hope and a goal. The other part secretly hopes that they are like me and their operation appears to be much smoother from the outside than it truly is. Either way, this business is both fun and challenging, and who would want it any different?
You will know I got it all figured out when you see the following dispersal ad – "The time has come. My wife and kids think I'm a hero and a genius, my banker and accountant are calling for investment advice, the ranch is paid for, we have just enjoyed a 100% calf crop, and every mating on our place was sheer perfection. We have no culls to sell, every piece of equipment is new and in great working condition. The grass is green, the cows are fat and the market seems to be setting new highs every day. It is time to share the wealth."
I suspect we will be in business for a long time to come.   
Subscribe to Our Newsletters
BEEF Magazine is the source for beef production, management and market news.
You May Also Like
---