New Products - September 2010
New Products - September 2010
Gallagher Animal Management Systems introduces a new portable fencing system in the U.S. Unlike traditional temporary systems utilizing multiple reels and posts that can be difficult to handle and clumsy to install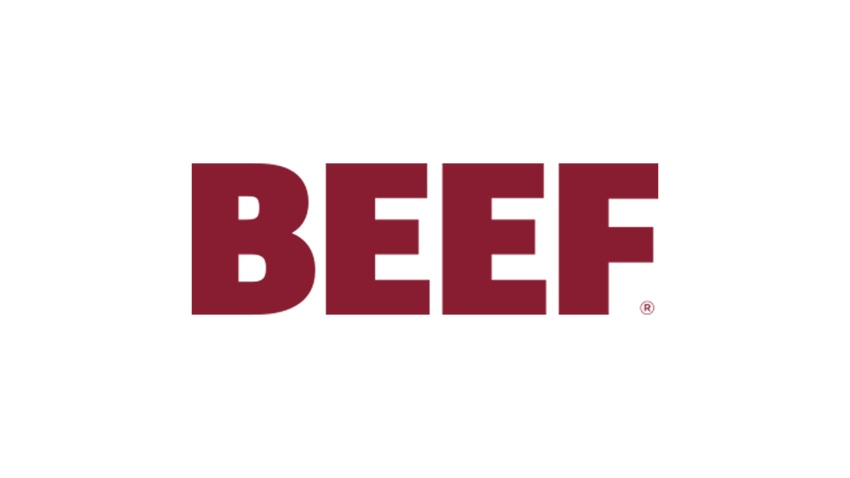 Portable fence
Gallagher Animal Management Systems introduces a new portable fencing system in the U.S. Unlike traditional temporary systems utilizing multiple reels and posts that can be difficult to handle and clumsy to install, the SmartFence G70000 is easy to transport and simple to put up, even for users with no prior experience with temporary fencing.
The four-wire, 10-post, 328-ft.-long fence is fully compatible with Gallagher and other brands of energizers and provides an extremely effective barrier for animals in a wide range of situations. Depending on the number of animals and terrain, two units can be easily joined to make a longer fence or create a bigger temporary paddock.
For more information, visit www.gallagherusa.com.
Cyclone mixers
Roto-Mix introduces the Cyclone HDS Series of vertical mixers with patent-pending, double-flighted augers and an all-new Hydraulic Drive System (HDS). Designed to provide superior total-mixed rations in less time, the HDS system keeps the tractor operating at its most efficient engine speed regardless of auger loading and/or available tractor horsepower. Meanwhile, double flighting on each auger allows two pickup points rather than one to move more material with each revolution. And, a 42-in.-wide conveyor with heavy-duty chain and slats allows faster feed out. The conveyer can be assembled for right- or left-hand discharge.
Three trailer models are available – the 1105 HDS (mixing capacity of 1,100 cu. ft.), the 1355 HDS (1,350 cu. ft.), and the 1505 HDS (1,500 cu. ft.).
For more information, call 620-225-1142 or visit www.rotomix.com.
Power harrows
Kuhn North America, Inc., introduces its HR 1004 line of power harrows, secondary-tillage machines designed to create a smooth, level seedbed in one pass. HR 1004 is the improved version of Kuhn's HR 1003 series and includes new side panels for a smoother field finish. Featuring raised top-link attachment points for improved three-point lift and control, the line is available in rigid models from 9 ft., 10 in. to 15 ft., as well as vertical folding models boasting working widths of 16 ft., 5 in. to 20 ft. with very narrow transport.
For more information, call 608-897-2131, ext. 2259; or visit www.kuhnnorthamerica.com.
DNA profile offering
Merial's IGENITY® division introduces a DNA profile for replacement heifers. Designed specifically for cow-calf producers, IGENITY says the program provides five economically important traits: fertility, maternal calving ease, average daily gain, percent Choice and tenderness.
"Developing a replacement heifer requires a substantial financial investment by the producer. The IGENITY profile for replacement heifers can help producers make the right decisions for their herd," says Kevin DeHaan, IGENITY technical services director.
IGENITY accepts multiple types of DNA samples. Once producers receive their results, the inside information can be turned into actionable knowledge through IGENITY's user-friendly software. The custom-sort software is designed to help producers sort and rank their animals based on the traits most important to them.
For more information, call 877-443-6489 or visit http://www.igenity.com/beef.
GI tract inflammation
R&D LifeSciences' ReNuvigen™ is a feed-grade inflammation management product designed to reduce chronic gut inflammation in food-producing animals. ReNuvigen™ egg globulin proteins stop the initiation of chronic inflammation before it impacts nutrient digestion, absorption and utilization. The end result is reduced gut inflammation and better utilization of vitamins, minerals, amino acids and energy, positively influencing overall animal health and performance.
ReNuvigen™ is available in 50-lb. bags sold exclusively through Anipro XFormance Feeds (www.anipro.net or 800-558-3341); International Nutrition, Inc. (www.ini-agworld.com or 402-331-0123); and Nutra Blend LLC (www.nutrablend.net or 800-657-5657).
For more information, call 1-877-874-0125 or visit http://www.RDLifeSciences.com.
Geosynthetic patent
TenCate Geosynthetics has received a U.S. patent for its TenCate Miramesh® SG product, an open-woven geosynthetic designed specifically to be a face wrap material for steepened slope applications. TenCate Miramesh® SG combines the unique properties of TenCate Miramesh® GR biaxial geosynthetic with green synthetic grass fibers to produce a tufted grass face for steepened slopes and wire-basket wall applications, eliminating the need for overseeding steep slopes. By also eliminating the need for topsoil infill, it immediately creates a finished fully vegetated wall face.
For more information, call 706-693-2226 or visit http://www.tencategeosynthetics.com.

Scale indicator
The Model 3060 Touchscreen Indicator from Avery Weigh-Tronix pairs unprecedented programmability with superior readability for diverse agriculture weighing applications. The M3060 is the first agriculture touch-screen scale indicator and boasts powerful programmability. It features a 7-in., backlit, multicolored touch screen and delivers exceptional readability in full sunlight. Meanwhile, its cast aluminum and polycarbonate enclosure ensures the indicator withstands tough environmental conditions.
For more information, call 507-238-8253 or visit www.agscales.com.
EcoLite™ knives
Buck Knives EcoLite Series (110 and 112 models) feature handles of eco-friendly PaperStone™, made from 100% waste paper. The knives feature extra strength and toughness but are lighter than the standard 110 and 112 models. The EcoLite 110 features a 3¾-in. hollow-ground clip blade made of corrosion-resistant 420HC stainless steel. Boasting a reliable positive-action locking system, the knife weighs only 4.1 oz. (instead of 7.2 oz. for the classic 110) and retails for just $45.
The EcoLite 112 Ranger has a 3-in. clip blade, weighs just 3.4 oz. and retails at $42. Both USA-made units come in a heavy-duty nylon sheath and are backed by Buck's Forever Warranty.
For more information, call 800-326-2825 or visit www.buckknives.com.
Bioplex zinc
Alltech's Bioplex Zn 15% OA is now Organic Materials Review Institute (OMRI) listed. OMRI, which is specific to the U.S., is a national nonprofit organization that determines which input products are allowed for use in organic production and processing.
OMRI-listed products may be used in operations that are certified organic under the USDA National Organic Program. Both OMRI-listed products Sel-Plex 2000 and Bioplex Zn 15% OA can officially be used by organic farming operations across the U.S.
For more information, visit www.alltech.com.
Heavy-duty tillers
Kuhn introduces the EL 282 series power tillers for use on tractors up to 270 hp. The heavy-duty tillers are available in 10-, 13- and 15-ft. working widths and are designed with features that reduce power-robbing soil buildup under the hood.
A set-back main gearbox reduces PTO angles to decrease vibration and increase service life, while an upgraded PTO shaft offers lower maintenance. An oil-cooling system reduces gearbox operating temperatures for outstanding reliability under heavy use. The multi-speed main gearbox offers a choice of rotor speeds to better match varying field conditions. These EL power tillers perform exceptionally well for producers with crop applications where proper seedbed preparation is essential.
For more information, call 608-897-2131, ext. 2259, or visit www.kuhn
northamerica.com.
Tractor line
Mahindra USA launches 13 new tractor models for the 2011 season: The 4035 4WD PST, 4035 4WD HST, 5035 4WD HST, 5035 4WD PST, 3016 4WD Shuttle, 3016 4WD HST, 3616 4WD Shuttle, 3616 4WD HST, 3616 4WD Shuttle Cab, 3616 4WD HST Cab, 5530 2WD with Synchro-shuttle, 6530 2WD with Synchro-shuttle, and the 7060 4WD Cab. The new models will be available in limited quantities this fall.
For more information, call 713-964-3620 or visit www.mahindrausa.com.
Keyless security
Prevent vandalism, tampering, contamination, burglary and theft in farm buildings with RMP Security's keyless door security lock. This lock system offers high security for remote buildings, containment buildings and storage bins. The keyless locks also offer security and access control to drugs, medications and chemicals.
For more information, call 949-472-0959 or visit [email protected].
Compact telescopic handler
JCB's 515-40 compact telehandler offers maneuverability, lifting height and power for smaller worksites. Though just 5 ft., 11 in. tall, 5 ft., 2 in. wide, 9½ ft. long, and weighing 7,672 lbs., its offset, single-spine mainframe boasts a full-size cab. Powered by a 50-hp engine and sporting a 3,300-lb. payload, the 515-40 features 8 ft., 6 in. of forward reach; 13 ft., 2 in. of loading height; and is equipped with 4-wheel steering, 4-wheel drive, a hydrostatic transmission and exceptional ground clearance.
For more information, call 912-447-2000 or visit www.jcbna.com.
Subscribe to Our Newsletters
BEEF Magazine is the source for beef production, management and market news.
You May Also Like
---