No Future For Ag Students? Bunk!
No Future For Ag Students? Bunk!
Stability is short-lived, change is inevitable. That mandates versatility to remain successful. But it's also where the likes of Yahoo! and Forbes have missed the mark – change represents new possibilities!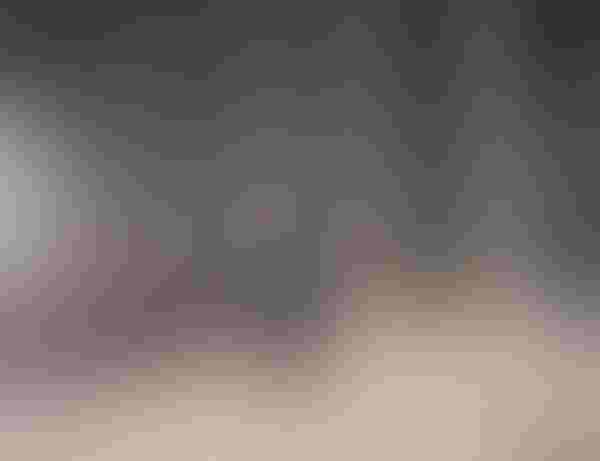 Several weeks ago, I made a presentation to the National Cattlemen's Beef Association's Cattlemen's College in Nashville, TN, which carried a theme of "Finding Profitability In Volatile Times." Following my discussion, there were a number of excellent questions about capital requirements, lending policies and currency exchange rates.

However, my favorite was the last line of questioning from a young man in the front row: "What needs to happen to ensure young people have opportunities in agriculture?"

That's a GREAT question! It's something I talk about with my students every day. But it's not an easy one to answer. After all, these are volatile times and that reality can seem overwhelming. But the last thing we need is someone relegating the talent pool for agriculture based on some misdirected and dismissive perspective of our industry. That serves no one well.

Yahoo! recently reported that agriculture was, "useless degree #1." The ranking was based on shrinking prospects within the job market (to the tune of nearly 65,000 positions between 2008 and 2018). Alternatively, Forbes magazine recently ran a story (Feb. 9) explaining that agriculture and mining are at the top of the list when it comes to the "unhappiest industries to work in." The story includes explanation from Heidi Golledge (CEO, CareerBliss):

"Many people in agriculture and mining are realizing that their ability to transition into the modern workforce is very limited. Unfortunately, the skills needed for farming and mining do not translate well in the computer age."

Capital investment in ag is thriving

The real world doesn't embrace that caricature. For example, the Market Vectors Agribusiness ETF (ticker: MOO) was established in September 2007 – total return through January 2012 was 13%. Alternatively, the S&P 500 during the same time frame has declined 14%. That's right – agriculture investment has outpaced the broader economy by more than 25%. Apparently the investment world believes feeding the world is a favorable investment for future growth (companies like Monsanto, Potash, Deere, Syngenta, ADM, Mosaic, and others).

From a separate perspective, surveys reveal that younger producers possess greater sophistication and advanced competencies relative to the previous generation: level of education, knowledge of technology, awareness of issues, business skills and openness to new relationships are all perceived to be more advanced compared to their predecessors who likely operated smaller farming operations. Successful managers recognize that profitability isn't driven strictly by increased production or practical success in daily operational logistics. Rather, it's derived from a myriad of skills revolving around improved strategic planning.

That mindset accentuates emphasis upon technological advancements, financial oversight, risk management, value-added marketing and further adoption of economies of scale.

Useless degree? I think not. Skills needed for farming don't translate well in the computer age? Even more bunk!

World population headed to 9 billion

Think about the opportunities associated with the responsibility to feed nine billion people by the year 2050. But that's not enough. To really establish prosperity, food production (no matter the sector) has to also remain focused on the consumer and continue to reinforce final demand (just like every other industry). That is, we always need more promoters and fewer detractors. That's how we create value and establish new openings throughout the food industry.

That's easier said than done. Young people (okay, all of us) need to be increasingly engaged in the realities of the world and embrace its complexities – it's critical to be constantly informed, objective and avoid complacency. Stability is short-lived, change is inevitable. That mandates versatility to remain successful. But it's also where the likes of Yahoo! and Forbes have missed the mark – change represents new possibilities!

I hope my young friend disregards the provincially minded naysayers and seizes the full potential within agriculture and the food production business. After all, these are exciting times.

But just by asking the question, I'm confident he will!

Nevill Speer, Western Kentucky University professor of animal science ([email protected])
Subscribe to Our Newsletters
BEEF Magazine is the source for beef production, management and market news.
You May Also Like
---