North Dakota Ranch wins national stewardship award
North Dakota Ranch wins national stewardship award
Multigenerational ranching operation named national winner from among seven regional winners.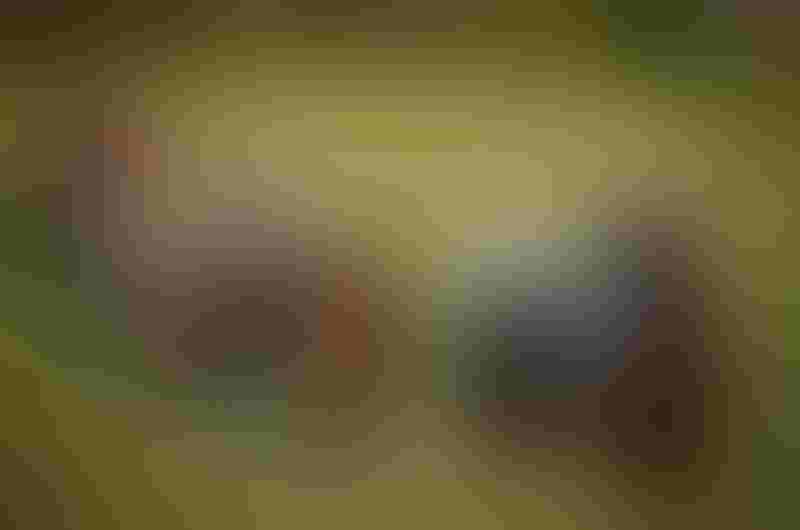 The Doan family has built the ranch with solid practices and now supports several generations and many enterprises.
ESAP program
Black Leg Ranch of McKenzie, N.D., was named national 2016 winner of the Environmental Stewardship Award Program (ESAP).
The Black Leg Ranch is operated by the Doan family, which includes Jerry and Renae Doan, Jeremy and Ashlee Doan, Jay and Kari Doan, Jayce Doan, and Shanda and Don Morgan. The family received the Environmental Stewardship Award for Region VII last summer.
Since 1991 the award has gone to cattle operations that demonstrate the beneficial and successful application of environmental protection to their businesses.
The award was presented this week at the 2017 Cattle Industry Convention and NCBA Trade Show in Nashville, Tenn. It is sponsored by Dow Agrosciences, USDA Natural Resources Conservation Service, U.S. Fish and Wildlife Service, National Cattlemen's Beef Association and the National Cattlemen's Foundation.
"The Doan family and Black Leg Ranch are a tremendous example of cattle producers committed to doing the right thing for both their businesses and the environment," says Dave Owens, US range and pasture marketing manager for Dow Agrosciences. "Through the years they have put in a lot of work to make the ranch work for both family and society."
The Blackleg Ranch was homesteaded in 1882, named for the Angus cattle that were imported to stock it. These were some of the first Angus imported to the United States.
Today the Black Leg Ranch comprises 17,000 acres in central North Dakota. There are about 14,000 acres of grazing land, where close attention is paid to soil health, which generates greater forage production, limits erosion and reduces costs. The Doan family also partners with farmers on 3,000 acres of cropland, which allows the family to guide crop rotations, no-till practices and cover crops, while providing residue for cattle forage.
In addition, the Doans have implemented an intensive grazing program after installing more than 65 miles of high-tensile fence to create 90 pastures, allowing them to move cattle to new grass regularly to closely mimic the natural grazing behavior of the bison herds that once roamed the plains. The family also utilizes cover crops to help build and protect soil quality by preventing wind and water from eroding the topsoil. The cover crops help reduce input costs while creating wildlife habitat and winter grazing opportunities that lower feed costs for the cattle herd.
The multi-generational ranch has been dedicated to diversifying the operation to allow current and future generations to make their living from the land while also improving the resources in their care.
Subscribe to Our Newsletters
BEEF Magazine is the source for beef production, management and market news.
You May Also Like
---