On profitability, sweat equity & paying yourself
On profitability, sweat equity & paying yourself
What is your time worth? Deferred wages should be calculated into your balance sheet to determine the true profitability of the ranch.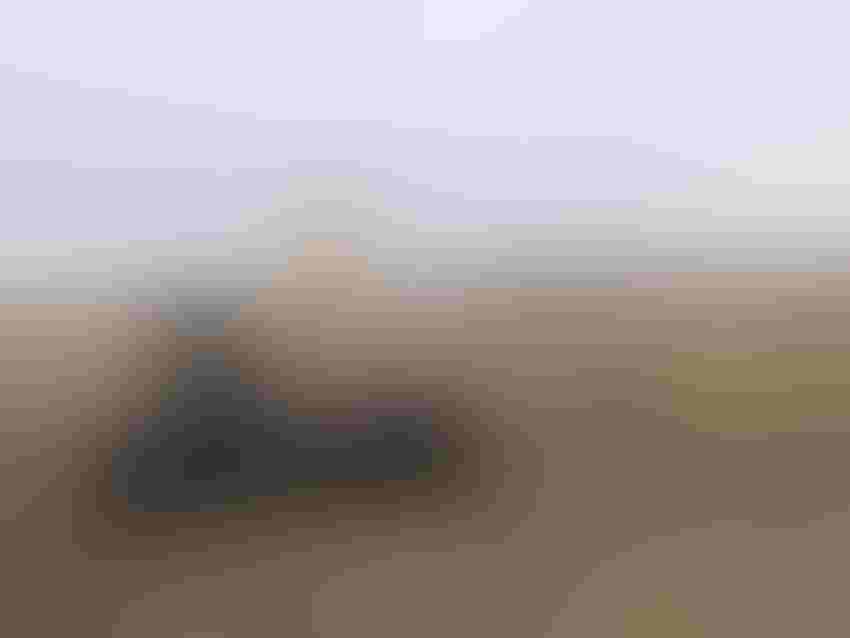 Is the ranch a business or a hobby?
The answer can be found on your balance sheet.
And unfortunately for the 80% of farmers and ranchers who rely on off-farm income to stay afloat, the sad reality is production agricultural enterprises are just very expensive hobbies.
Dave Pratt, owner of Ranch Management Consultants and renowned speaker with the Ranching For Profit School, recently laid some hard truths down about ranch profitability.
Pratt argues that for a ranch to be truly profitable, and sustainable, it shouldn't be subsidized with off-farm income. Nor should it be subsidized with your free labor.
You've got to pay yourself.
Pratt says, "You have to pay yourself what it would cost you to replace yourself. It's the only way to know if your business is really profitable. Otherwise, you're subsidizing the ranch with free labor. "
He adds, "If the business can't afford to pay you, then you are subsidizing the ranch. If the ranch can't stand on its own, it isn't profitable. And if the ranch isn't profitable, it isn't sustainable. In fact, if it's not profitable, it's not really a business; it's a hobby."
As you wrap up year-end expenses and finalize annual financial reports, now might be a good time to ask yourself, what is my time really worth?
Pratt suggests, "If the business can't afford to pay you a fair wage, record it as 'deferred wages.'"
He cited three reasons to list deferred wages on the balance sheet.
First, it will accurately measure the profits or losses of the business. Second, it will show off-ranch stakeholders a true picture of the business. Otherwise, if your subsidized free labor is not valued and noted on a balance sheet, the off-farm siblings may feel they are entitled to more than what they deserve. Third, listing deferred wages will distinctly separate your life from your business financially. Pratt says these wages should be deposited in a personal account, not a farm account.
So what is your time really worth?
Pratt says producers are often both the cowboy and the CEO in the business, so a breakdown of your wages may look like this:
In this example, Pratt says perhaps you spend two hours over two mornings each week working on the business as the CEO making $100 per hour. That's $800 per week X 50 weeks = $40,000 per year as the ranch CEO.
As the cowboy, you may earn $15 per hour. If you're putting in eight-hour days, that's $120 per day working in the business. Since two of your days are tied up with CEO duties, Pratt figures four days are spent working as a cowboy. At that rate, you're earning around $24,000 per year for a total of $64,000 per year as the cowboy and CEO of the ranch.
"This annual wage is assuming the business also provides other perks like housing, vehicles and insurance," he said. "So if you're spending 20% of your time working on the business as the CEO and 80% of the time working in the business as the cowboy, $60,000-$70,000 in wages is what should be showed on the books if you're ranching for profit."
Watch the entire video here for more information about compensating yourself when measuring profitability.
Now perhaps you're a young person ranching alongside your parents or grandparents. As the "hired man," you likely already know what you're worth. Your bi-weekly paycheck reflects your hourly wage, but maybe you're also counting on sweat equity when Mom and Dad decide to pass on the ranch.
Over the years, I've seen the idea of sweat equity backfire for several of my peers in agriculture.  And only after 15-20 years of working as the hired man, the reality sinks in that you've spent your prime adult years working for someone else with nothing to show for it.
To put it bluntly, unless your manual labor has a dollar amount listed next to it in writing, your sweat is worth nothing. Frankly, most agricultural parents have children on and off the farm to consider, and just because you stick around to help doesn't mean you're worth more or deserve more than the others.
"Counting on sweat equity — that's a really bad idea," he says. "If you're counting on sweat equity, then you better count it literally. How much time? What rate of pay? Interest rate on the balance due? You better document the value of your sweat while you're still sweating. Doing it after the fact will lead to an ugly fight. And let's not call it sweat equity. Let's call it what it is — deferred wages."
Pratt says most people have an inflated value of what their sweat equity is worth, while also failing to add up the additional perks of the operation — free rent and utilities, a ranch truck available for personal use, free insurance and sometimes even free groceries!
Even with a small salary, adding up the benefits package shows a real value of compensation. Yet, many feel they are owed more due to their "sweat equity."
He adds, "Sometimes sweat equity is used to compensate family members for sacrifices they made for forgoing other opportunities to come back to help on the ranch. But if that's the case, let's make an agreement up front as to the value of the sacrifice someone may be making and how they will be compensated for it. Counting on sweat equity sets family up for disagreement and disappointment."
For an example of how to measure sweat equity or deferred wages, watch Pratt's video by clicking here.
Whether you're the CEO, the cowboy or both, you need to face reality when it comes to valuing your time and what it would take to replace you. Pratt says if you're ranching for profit, these are the steps you must take to be successful.
The opinions of Amanda Radke are not necessarily those of beefmagazine.com or Farm Progress.
Subscribe to Our Newsletters
BEEF Magazine is the source for beef production, management and market news.
You May Also Like
---