Opinion: Get Ready For The Next Media Attack
Opinion: Get Ready For The Next Media Attack
Hot on the heels of the lean finely textured beef debacle, the popular media is sharpening its incisors for another attack on beef.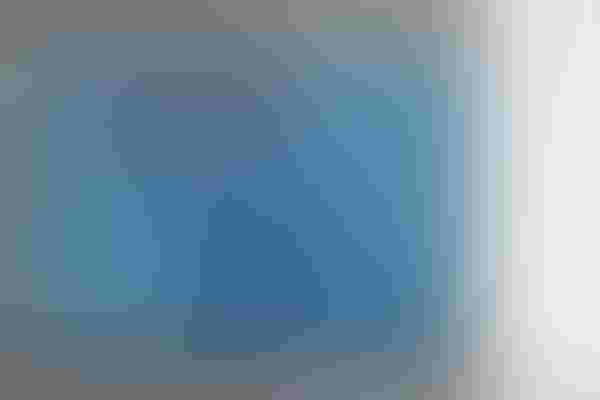 Just as the media-fueled furor over lean finely textured beef has died down, and just when you thought it was safe to turn your attention back to producing the safe, wholesome beef that the industry has long been proud of, the popular media can again be heard popping its jaws in anticipation of their next attack on the beef industry.
Get ready. The first slashing thrusts have already been made in the next media debacle. This time, it will surround the use of what the media has mislabeled as "meat glue."
At issue are enzymes used as binding agents – transglutaminase (TG) and beef fibrin, to be exact. These products are, according to their manufacturers, naturally occurring proteins that can be found in all animals and even in some plants.
These enzymes are used to bind meat proteins together; for instance, in sausage making. In fresh beef, the most-often used application is in portion control for filet mignon. In addition, creative culinary chefs use the binding enzymes to create new, cutting-edge beef dishes. TG is used in a number of other food products as well, including bakery applications and yogurt. TG has been approved for use in the U.S. for 16 years; beef fibrin for 17 years. During that time, the manufacturers say there has never been a food safety concern with the products. Both products are also approved for use in Europe.
The tenderloin, from which filets come, is triangular-shaped. The enzymes are used to bind two filets together to create a larger steak, which is cut into smaller, portion-controlled steaks for use in banquet and catering situations, in theme parks, casinos and other places where large numbers of people will be served the same dish. It is a way, the manufacturers say, to reduce the incidence of "steak envy," where Uncle Ed gets a bigger steak than Uncle Joe.
And its use is very, very limited. If all the TG and beef fibrin sold in the U.S. were used in beef, it would be applied to about 8 million lbs. of beef. Given that about 49 billion lbs. of beef and pork are consumed in the U.S. each year, these enzymes would be used in products that account for about 0.016% of total red meat consumption, according to the American Meat Institute (AMI).
The media would have us believe that foodservice operators are taking lower-quality, smaller cuts of meat, creating a jigsaw puzzle of a steak and passing it off as a filet mignon. In a hastily called news conference Thursday afternoon, Mark Dopp, AMI general counsel and senior vice president for regulatory affairs, said that practice is not only patently illegal, but AMI has no evidence it is occurring.
"The old adage that you can't make a silk purse out of a sow's ear totally applies in this scenario," says Dana Hanson, North Carolina State University Extension meats scientist. "If you're going to use cuts that would have poor eating quality, defined as tenderness, they're going to be tough. If you restructured them into something that looks like a filet, it would eat just like a whole-muscle steak that was cut from the chuck," he says. And most consumers know that a filet is not, in general, a hard-chewing cut of meat.
In addition, the media has attacked the use of these binding agents by throwing the transparency card. However, as the speakers pointed out in the news conference, any product that is bound with the enzymes must, by law, declare them on the label.
In a restaurant setting, however, those ingredients aren't declared on the menu, the media accuses. When several speakers pointed out that all the ingredients used in producing the vegetable soup or the bread consumed with the meal aren't declared on the menu either, the reporter pressing the point was unwilling (unable, perhaps?) to comprehend the analogy.
Around 650 hard-working people, who used to make a good wage producing lean finely textured beef and whose families depended on them, will shortly be out of a job, thanks to the popular media and irresponsible social media users. If you're tuning in the evening news to learn of their plight, don't hold your breath – it's likely you won't see their stories on ABC World News Tonight.
Let's hope the effects of this upcoming media debacle aren't as heartbreaking.
For more information on TG and beef fibrin, click here. For a video explaining the issue, click here.
Subscribe to Our Newsletters
BEEF Magazine is the source for beef production, management and market news.
You May Also Like
---