Opinion: I'm feeling bullish on the future; How about you?
Opinion: I'm feeling bullish on the future; How about you?
Recent events including President Trump's executive order on WOTUS and an uptick in fed cattle prices have created an atmosphere of optimism in the beef industry.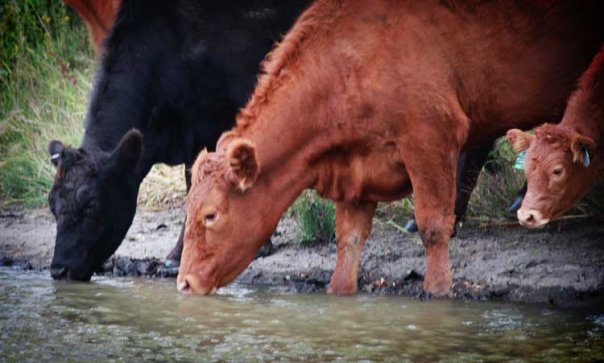 It's been a big week for President Donald Trump as he gave his first address to Congress earlier this week. And it's been a big week for agriculture as Trump followed through on his campaign promise to axe the deeply flawed Waters of the United States (WOTUS) rule.

Following his executive order that requires the EPA and Army Corp of Engineers to review and revise WOTUS, the agricultural community is rejoicing. BEEF Senior Editor Burt Rutherford recaps what some ag leaders have to say about Trump's most recent move.

Read the full story here: Trump orders WOTUS review

Early in his term, Trump vowed that for every one new regulation his administration implements, two regulations will be cut. Considering that many of these regulations — WOTUS being among them — have been extremely detrimental to livestock producers, this is music to my ears!

With every burden that Trump is able to lift off of working blue collar communities, industries will be able to get back to work, producing ample amounts of high-quality food, fiber and fuel for our domestic and global customers, without being shackled by ill-thought-out government regulations.

In his speech to Congress, which not surprisingly received mixed reviews from either side of the aisle, Trump also promised to dismantle Obamacare. For the farming and ranching families who are paying sky-high premiums that can run higher than their mortgages, the idea of insurance prices becoming more affordable again is the newfound hope rural communities need right now.

Combine all of this recent news with the climb in the cash market for fed cattle, and there's a lot to feel optimistic about these days.

In his recent Fed Cattle Recap report for BEEF, Ed Czerwien writes, "The weekly weighted average cash steer price [for the week ending Feb. 25] for the Five Area region, which includes the major feeding areas (Texas, Kansas, Nebraska, Colorado and Iowa) was $124.40, compared with $119.59 the previous week, which was about $4.81 higher. For carcasses on the rail, the cash dressed steer price was $195.90, compared with $189.91 the previous week, for a $6 jump."

All in all, there's much to look forward in the weeks and months ahead. Beef prices may be rallying, although Czerwien says it's too early to tell for sure, and the government monkey may soon be off our backs.

READ: Cash market continues bullish uptick

Closer to home, calving season is going quite smoothly on our ranch, and the first signs of spring are starting to appear. Needless to say, I have a little extra pep in my step this first week of March. How about you?
The opinions of Amanda Radke are not necessarily those of beefmagazine.com or Penton Agriculture.
Subscribe to Our Newsletters
BEEF Magazine is the source for beef production, management and market news.
You May Also Like
---