Opinion: Of peace, love and trying to get along
Opinion: Of peace, love and trying to get along
Sometimes things don't go the way they should. It's then that you have to make a choice.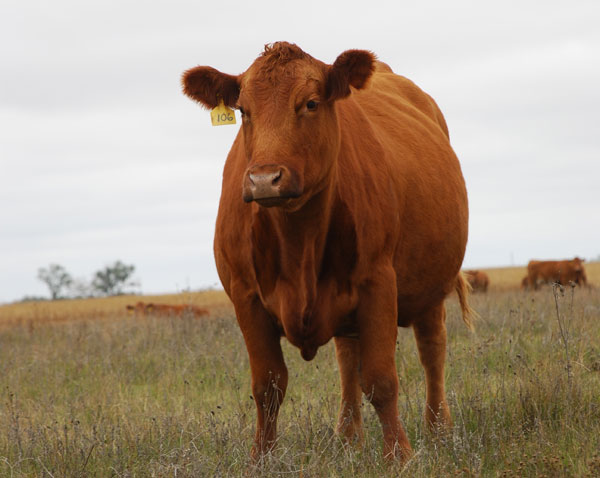 Nelson Mandela said, "If you want to make peace with your enemy, you have to work with your enemy. Then he becomes your partner." 
Much to our dismay, our industry has a significant list of enemies. We tend to think of groups like HSUS and PETA when we think of enemies, in part because they tend to single us out by name, and in part because they represent radical views and have shown a willingness to do anything, including distorting the truth, to achieve their agenda.
These groups represent a threat and are definitely enemies, but we shouldn't underestimate the more mainstream groups that are enemies with the actual ability to effect change. They represent the greatest threat because they have the potential to make sufficient inroads over time. Groups like PETA and HSUS are threats primarily in the context of the fact that they make the true enemies' views look mainstream in comparison.
The question our industry struggles with is how do we deal with these radical groups? By talking about them we give them credence and significance they don't deserve, but it is also naïve to believe they can be ignored.
Working with the more radical elements of the animal welfare, environment or other opposition groups is largely a counterproductive activity. Stooping to their level and getting in a fight has not been proven to be advantageous either. They exist for the fight. Making peace with your enemies is a totally different thing than pacifying them.
Recently, I had a very rare experience in the cattle business, and one I thankfully had never experienced before. We had gotten involved with an individual who failed to live up to the promises and commitments they made. And even though we had taken the step of putting the agreement in writing, this person had no intention of living up to it, and was advancing a solution that left us holding the bag in a pretty significant way. 
We had two alternatives; go to court and get an equitable solution or simply walk away and absorb the losses we shouldn't have suffered. I suppose it could be argued that we caved in, and essentially allowed this individual to engage in robbery by electing to not hold him to the agreement he had made. By not fighting it, did we embolden him to cheat someone else? Did we fail to do our duty by not pointing out people like this are unethical? Did we cheat our children and our own business by not fighting for an equitable solution?
We contemplated those things, but in the end, we simply elected to not do business or be associated with this individual again. The moral high ground in the end was sufficient, even if it cost us financially. We couldn't make peace, so we elected to pacify.
Oftentimes in the cattle industry, it seems that we elect for one of these two alternatives – pacify or go to war. To be honest, in the situation mentioned above, that was really the two alternatives I debated as well.
There is the third alternative which is always the more difficult path and that is to find a way to make peace. Initially, I was all about making peace, and I suspect that describes our industry as well, but once the dishonesty and true agenda of the opposing side is exposed, we revert to the two solutions.
Even though I just admitted we elected to go the pacification route, history tells us that appeasement rarely works. In our case, we justified it by simply avoiding further dealings with this individual, but in the case of our industry's enemies, we do not have that luxury. War sadly is a necessary recourse sometimes, but perhaps at times we stop working toward making peace too easily.
Finding peace is a difficult and often unpopular route. Our industry is not one to embrace appeasement or pacification, and the idea of making peace with our enemies is often opposed more vehemently than going to war. In part, that's because we believe in the superiority and rightness of our position and most of the time that is justified, but if the goal is advancing our agenda, peace is often the better course.
We have ample examples where ranchers and environmentalists or other activists have worked together to reach an outcome that was desirable for both. Nobody cares more about sustainability, animal welfare, the environment or food safety than our industry. Peace is the most difficult path but, if achievable, should be the preferred one. With that said, I can't see many ranchers driving around in a minivan with flowers and peace symbols on it. But cowboys also know that sometimes discretion is the better part of valor.
The opinions of Troy Marshall are not necessarily those of beefmagazine.com and the Penton Agriculture Group.
Subscribe to Our Newsletters
BEEF Magazine is the source for beef production, management and market news.
You May Also Like
---