Padlock Ranch, Sheridan College Offer Ranch Sustainability Forum
Padlock Ranch, Sheridan College Offer Ranch Sustainability Forum
Walk into nearly any grocery store and you'll be amazed at how many products are marketed as "sustainable." But what does sustainability really mean? Sheridan College and the Padlock Ranch are teaming up to address the sustainability question.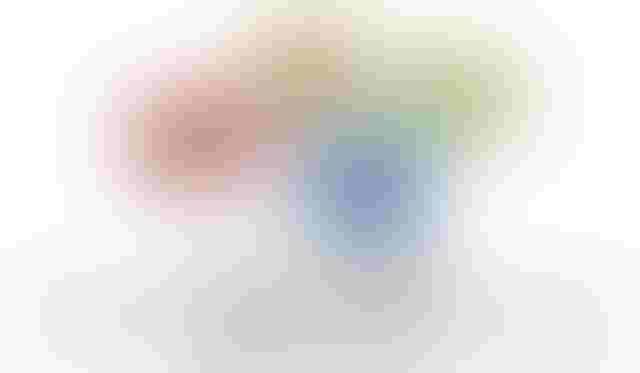 It's amazing what a simple conversation can do. Just ask Wayne Fahsholtz.
Fahsholtz is president and CEO of the Padlock Ranch, Ranchester, WY. Among the many activities he's involved in beyond the day-to-day management of a large and diversified ranch, he serves on the advisory board for Sheridan College in Sheridan, WY.
Sheridan College offers ag classes and one day, the college president asked Fahsholtz what they could do to get the word out about their ag curriculum.
"I told him one way to do that is to have some programs that would draw in the agricultural community around the college and get them familiar and acquainted," Fahsholtz says. "So, of course, he says what would you do and when will you do it?"
From that short conversation grew the First Annual Sheridan College Ranch Sustainability Forum, set for May 12-14 in Sheridan and on the Padlock Ranch.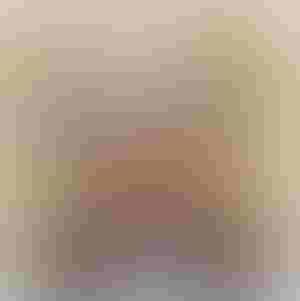 Fahsholtz chose a sustainability theme for several reasons. "I had been visiting with some of the folks at McDonald's and Walmart about their questions about sustainability," he says. "So I came up with this idea of talking about sustainability."
Join the conversation! Follow us on Facebook and Twitter.
It's remarkable, he says, how many things are now marketed as "sustainable." Walk into any grocery store and it's quickly evident that the concept is both widespread and not well understood. "It's getting a lot of wordplay and it's something that consumers and the folks we do business with are interested in. So it's something we don't want to shy away from. We want our voices in the room talking about it."
But as a lifetime rancher, Fahsholtz readily admits he has a bias. "People want to talk about the three legs (of sustainability), but it's important to talk about profit." The other two legs—environmental and social responsibility—are certainly important, he says, but if a ranch isn't making a profit and isn't able to remain in business, the other two legs don't matter much.
Interested in more beef news? Subscribe NOW to Cow-Calf Weekly for the latest industry research and news straight your inbox.
But if a ranch is profitable and economically sustainable, then the other two legs matter a lot. "It's important to talk about how we take care of the planet, the environmental aspect, and how we take care of people," he says." And if you have any one of those you don't accomplish, then you're really not sustainable."
What's more, he says sustainability is something ranchers have been doing all along. They just didn't call it that. But now that it has a name and some momentum, he thinks it's important that ranchers understand how their day-to-day management of every aspect of the ranch fits into the sustainability discussion.
He also thinks it's important that ranchers not only understand that everything they do is an effort in sustainability, but that they spread the word. "So I think part of it is being able to communicate with consumers and other interested parties that we are working on sustainability," he says.
"I've tried to design this program with these thoughts in mind," he says. The program includes Bob Langert, McDonald's vice president of corporate responsibility and sustainability, who will be the keynote speaker; low-stress livestock handling with Whit Hibbard; a two-day range monitoring workshop on the Padlock Ranch; and a symposium featuring BEEF columnist Burke Teichert, who headed up Deseret Ranch before retiring. Other speakers include sustainability consultant Jude Capper; Trey Patterson, COO with the Padlock Ranch; Nancy Labbe with the World Wildlife Fund (WWF); and Brian Meador, University of Wyoming Extension weed specialist.
In a unique twist, the symposium costs are on the cafeteria plan. Rather than paying one registration fee for the whole event, participants can choose which events they want to attend and pay for them separately.
While there's a wide range of speakers and topics, the focus all returns to sustainability, Fahsholtz says. "For example, Trey Patterson will be talking about heifer development. If we don't do a good job and an economical job of developing heifers, and if they don't stay in the herd, then we're not profitable and we're not sustainable," he says.
As the program has come together, Fahsholtz says he's been interested in some of the feedback he's received. After all, it's not every day that ranchers get the opportunity to visit face-to-face with a senior executive at McDonald's or someone from the WWF. "Some people have asked me, 'Why in the world would you have McDonald's come to the meeting? They're really not on our side.' Well, my goodness, they're a big customer, so why aren't they on our side?"
Lifelong learner
It seems that Fahsholtz' entire career has led him to this point. He's been president and CEO of the Padlock Ranch for 12 years, the first non-family member to occupy the top management position at the ranch. Prior to his arrival at Padlock, he managed a large ranch in Nevada for 15 years and was involved in a family farm and ranch in Oregon for 18 years, among other things.
And throughout, he's always been a heavy learner who enjoys learning new things and trying new things. He both attends and lectures at a wide variety of industry meetings, which gives him the opportunity to continue feeding his love of learning and be a teacher as well.
Among the industry meetings he's been involved with is the King Ranch Institute for Ranch Management lectureships. "I felt that was a successful program, one that was reaching young people but also reaching out to the agricultural community. And I had been intrigued with that."
So, while he's not copying what they do in Kingsville, he's borrowing heavily from the concept of continuing education targeted at both his fellow ranchers as well as at high school and college students who will be the beef producers of tomorrow.
To that end, he hopes the program is more than a one-shot effort. "We're planning on continuing and planning on doing some other things here at the ranch, if there's interest."
Starting this summer, Fahsholtz will have a little more time to concentrate on those types of projects. He will retire as Padlock president and CEO on July 1, and Patterson will step up to take his place. But he's not going away by any means. "I will still be here in the community, doing some things for the ranch and doing some consulting."
While he may be changing titles, he will continue to feed his lifelong hunger to learn. And don't be surprised if you hear him talk about sustainability, which he says is a process of continuous improvement. "For those of us who like to learn, it's always been about that," he says.
He'll also continue to share that knowledge. The Padlock has been long recognized not only for innovative ideas and management practices, but also for its leadership in land improvement. In fact, the operation, which is located in the foothills of the Bighorn Mountains, was one of seven regional finalists for the 2013 National Environmental Stewardship Award.
A schedule of events and speaker bios for the Sheridan meeting are available on Fahsholtz' blog, http://agwingroup.com/blog. To register, contact Emily at the Padlock Ranch, 307-655-2264
Call: 307-655-2264
You Might Also Like:
9 Nifty New Products For Cattle Producers
Monthly Market Outlook: Signals Favorable For Higher Cattle Prices
2014 Feed Composition Table For 280 Byproduct Feeds Of Cattle And Sheep 
Ag Lender Advises Cattlemen To Lock In Interest Rates Now 
Subscribe to Our Newsletters
BEEF Magazine is the source for beef production, management and market news.
You May Also Like
---