Pandemic insurance policy could ease lost revenue concerns for some farms
Pandemic insurance policy could ease lost revenue concerns for some farms
New insurance coverage could offset lost income from absentee workers, livestock contract breach due to COVID-19.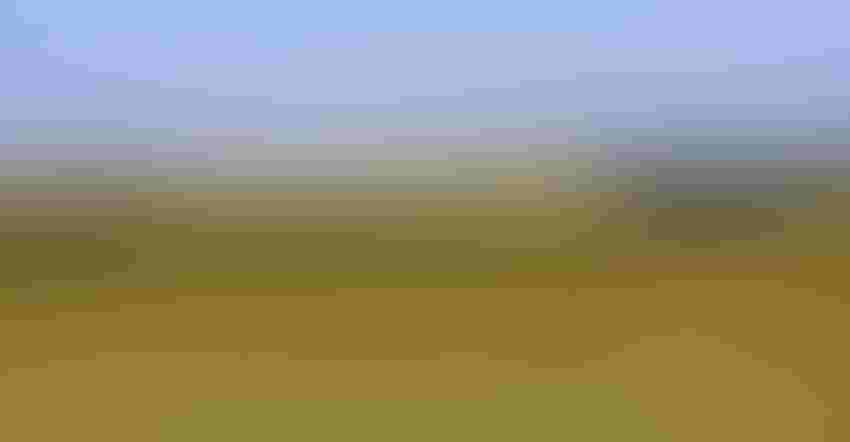 In a sign of the times, James Allen Insurance has rolled out a comprehensive policy for business enterprises to protect themselves in the event of a pandemic. The policy is designed to cover added out-of-pocket expenses, as well as lost revenue associated with the outbreak of infectious disease.
Unlike crop insurance or an overall farm policy, "Our policy offers protection to a business that has a drop in revenue related specifically to a pandemic outbreak of an infectious disease, as declared by the Center for Disease Control," notes James Allen CEO Tim Craig.
Policies for farms would be structured based on enterprise type and size, scope of coverage needed, potential revenue loss, and expected timeframe for coverage. It would apply mainly to livestock farms that depend on revenue from third-party companies for, say, poultry or hog finishers. Grain farms that get revenue at random times based on grain sales might not find this risk management tool as useful, since you must prove revenue loss based specifically on the pandemic.
A policy would have a set number of indemnity days, from two weeks to three months, for example. "This is an annual (year-long) policy with pre-determined indemnity days which the client gets to choose," explains Craig. "So, if the current effects of COVID-19 are no longer a factor in three months, but return in the fall and cause revenue losses, the policy could come back in to play if there is any coverage left."
How do you qualify?
"We need to know average revenue per year over the last three years," says Craig. "We come up with a daily revenue figure and then we need to know how long the customer would want the coverage: two weeks, one month, three months? A majority of the policies currently are two weeks."
The deductible, which ranges from 15% to 50%, is based primarily on size of risk, what type of risk, business type and location. And the deducible will go down in the future as the risk from the current pandemic outbreak subsides.
"Let's say you have a finish hog producer finishing pigs for an integrator, but that integrator decides to renege on his contract due to COVID-19. That would be a trigger for a policy like this. Or, you could have production planned, but if there's an ordered closure due to the pandemic -- again, the policy would kick in," says Craig. "I could see it only happening in grain if an elevator stops payment for whatever reason related to the pandemic and the farmer can show financial loss. Then, in theory, the policy would cover a portion of that loss."
Cost
It all depends on size of risk, what type of risk, location, and how bad the outbreak is around you. A lot of variables go into play. One policy-owner who raises poultry has $100,000 of protection with a $3,000 premium. Policy owners can cover as little as $50,000 of lost revenue up to several million dollars, says Craig.
To determine what kind of coverage you might want, a livestock producer would look at contracts already in place to show what they typically get paid, either by pound, by head or by animal space. They determine how much risk they want to protect.
"Taking that information, we would quickly design coverage structure that states, 'Here's the limit you'll be paid in the event XX happens,'" Craig says.
A disease like COVID-19 at pandemic levels with no clear solution can cripple a business. Unfortunately, no industry is safe from the effects of a pandemic outbreak, concludes Craig. "Fortunately, this policy is straightforward, cost-effective, easily understood and has the ability to offer protection both today and from future outbreaks."
For more information contact Craig at: [email protected] or call 866-347-0779.
Subscribe to Our Newsletters
BEEF Magazine is the source for beef production, management and market news.
You May Also Like
---