Promote happiness by doing these 4 things
Promote happiness by doing these 4 things
Want to promote happiness and wellness in yourself and your family members? Set aside the ranch work for a minute and do these four things.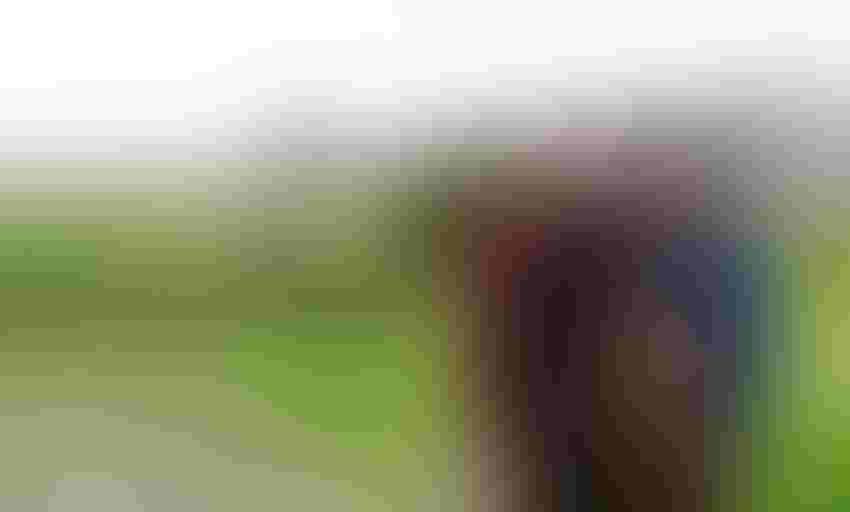 Yesterday's blog on depression in agriculture really seemed to resonate with our community. In case you missed it, you can read the post by clicking here. The blog includes articles worth reading and available resources for those struggling with suicidal thoughts, depression or other ongoing mental health issues.
Today, I want to discuss tangible things we can do at home to promote mental health and wellness in ourselves and our families. While these suggestions can't replace professional help, I do believe every once in a while, we could all use a pick-me-up.
These four ideas may just put a smile on your face and some pep in your step. Perhaps they'll renew your spirit, refresh your mind, reignite your passions, reaffirm your values and boost your self-esteem, as well.
1. Spend more time with family & friends
When you're working hard on the ranch and burning both ends of the candle, it's hard to carve out time for your spouse, kids, extended family and friends. When these relationships are strained, it adds stress. Make an effort to carve out time to make memories together.
Yes, I know, it's easier said than done. After all, it's breeding season. Then it will be time to pull the planter out of the shop. Next, you'll be prepping fences for summer turnout. Oh, and don't forget to spray for weeds, fill creep feeders and update your balance sheet when you have a minute.
There's never a dull moment on the ranch. There is always work to be done. Having trouble carving out the time for making memories with loved ones? Invite them out to the ranch and tackle some projects together. Chances are, your off-farm family members and friends will love the opportunity to get their hands dirty while accomplishing a task. And a bonus, you'll get some of your to-dos marked off the list, too!
2. Sit outside and enjoy the view
One of the greatest benefits of living in the country is the view. I have a gorgeous view of the barn and rolling pasture hills right outside my kitchen window.
Sure, I can appreciate the scenery outside my window while washing dishes, and I can enjoy the prairie pasque flowers in bloom on our rangeland while doing chores, but when is the last time I really sat down to appreciate where we live and what we get to do in agriculture?
At the end of a long day of hard work on the ranch, when the kids are put to bed and the supper dishes are put away, take a minute to sit outside on the porch with your spouse and simply enjoy the beauty around you. What do you see and hear? A gentle breeze. Crickets chirping. Cows mooing. Rabbits hopping. Birds flittering from tree to tree. The smell of freshly cut alfalfa. There's beauty all around, but we rarely slow down enough to truly enjoy it.
3. Do good in the world
Do more than just drop your contribution in the collection basket each Sunday at church. Volunteer for a non-profit organization that reflects your values.
Serve meals at the local food bank. Sponsor a missionary through the church. Offer support to the homeless. Donate supplies to the local women's shelter. Get licensed to become a foster parent. Help a neighbor rebuild fences lost to flooding or fire. Host a charity event to raise money to gift to someone you know battling cancer.
BEEF Senior Editor Burt Rutherford recently shared with me a TED Talk by Elizabeth Dunn titled, "Helping others makes us happier — but it matters how we do it."
In her presentation, Dunn says it's important to do more than sign a check to the charity of your choice. We've got to get our hands dirty, so to speak, by physically getting involved with charitable organizations and volunteer work.
Yes, this puts even more pressure on your time, but how great would you and your spouse feel providing a safe refuge in your home for a foster kid in need? What might you be able to teach your kids by serving meals to the homeless in your community? How exciting would it be to watch your dollars at work by sponsoring that mission trip to Africa?
Dunn says, "All of us are capable of finding joy in giving. But we shouldn't expect this to happen automatically. Spending money helping others doesn't necessarily promote happiness.
"Instead, it matters how we do it. And if we want people to give more, we need to subvert the way we think about charitable giving. We need to create opportunities to give that enable us to appreciate our shared humanity.
"If any of you work for a charity, don't reward your donors with pens or calendars. Reward them with the opportunity to see the specific impact that their generosity is having and to connect with the individuals and communities they're helping."
Watch the Ted Talk by clicking here.
4. Practice an attitude of gratitude
We live in a consumerist society. It can be easy to fall into the trap of "keeping up with the Joneses." Whether that's a new house, new car, new clothes, new home decor, new exotic vacation destinations, new tractors or equipment, there is always going to be someone who has the latest and greatest, which can leave us feeling like we're lacking somehow.
This is where it's important to practice feeling grateful for what we have and what we are able to do. Find something to be thankful for each day — your health, your family, your friends, a safe home, food in the refrigerator, a running vehicle, clean water — there's always something to be appreciative of that we often take for granted.
You don't have to lose your ambition to grow to also be content in where you are right now.
What other tips for promoting happiness would you add to the list? Email me at [email protected].
The opinions of Amanda Radke are not necessarily those of beefmagazine.com or Farm Progress.
Subscribe to Our Newsletters
BEEF Magazine is the source for beef production, management and market news.
You May Also Like
---