Protecting the beef brand
Protecting the beef brand
Americans deserve to know what's on their dinner plate. It's time we step up to protect the beef brand.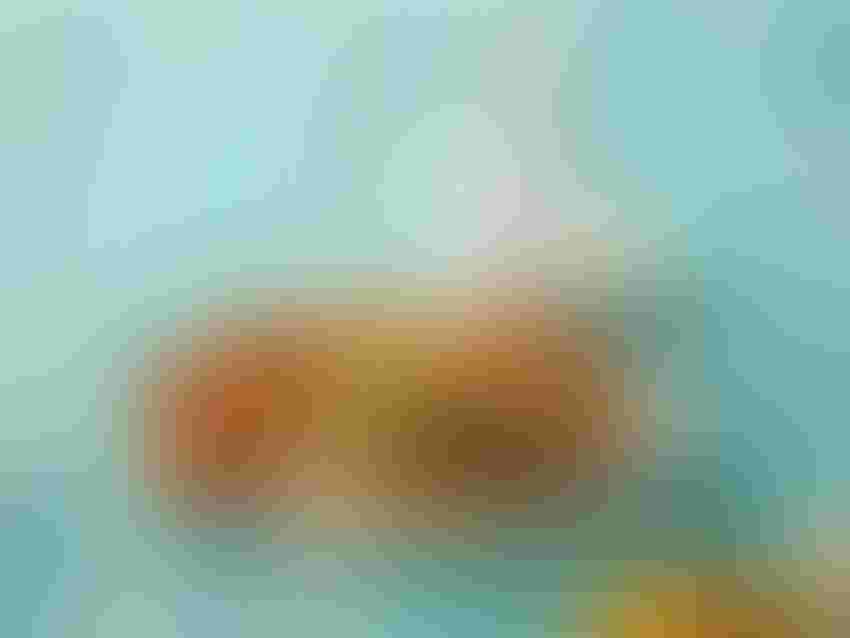 In January, Elsie the Cow and her iconic owner, Borden — one of the nation's largest milk processors and distributors — filed for Chapter 11 bankruptcy protection. Dean Foods Co. — the nation's largest milk processor and distributor — did likewise in November.
U.S. per-capita fluid milk consumption was 146 pounds in 2018, according to data from USDA's Economic Research Service. That was 32 pounds less (−18.0%) than in 2010, and 51 pounds less (−25.9%) than in 2000. For broader perspective, between 1980 and 2018, U.S. per-capita fluid milk consumption declined 88 pounds (−37.6%).
There are plenty of reasons for such a decline, from fewer children over time to fluctuating eating patterns and competition. Consumer confusion driven by others hijacking "milk" for labeling and promotion surely added pressure.
Protecting the word 'meat
"We've got to do whatever it takes to protect the word 'meat.' We cannot go down the path milk went down," says Russell Cross. "Recent surveys show that 73% of consumers believe almond-based 'milk' drinks have as much protein as cow's milk."
Cross currently serves as professor of animal science at Texas A&M University. His storied 45-year career includes distinguished positions in government, academia, research and the private sector. He addressed fake meat at last fall's annual Holt Cat Symposium on Excellence in Ranch Management, hosted by the King Ranch Institute for Ranch Management.
For the record, Cross explained that dairy milk provides 8 grams of protein per serving, versus a single gram for the almond-based alternative.
Keep in mind, the U.S. Food and Drug Administration (FDA) defined milk in the Code of Federal Regulations years ago as "… the lacteal secretion, practically free from colostrum, obtained by the complete milking of one or more healthy cows …"
Folks can quibble over the narrowness of the definition, but not the intent.
"Names such as 'milk,' 'yogurt' and 'cheddar cheese' have long been recognized by the American public as identifying the dairy foods described in the standards," explained Scott Gottlieb in a 2018 statement, when he was FDA commissioner.  "More recently, these names have appeared in the labeling of plant-based products as part of the name of the product. … These plant-based products are sometimes packaged very similarly to those used for milk or yogurt, for example, and sold in the dairy section of grocery stores. However, these plant-based products may not be satisfactory substitutes for all uses of dairy. And some may not be nutritionally equivalent."
Enforce regulations defining meat
As consumer interest about alternative proteins grows, the beef industry must demand clear federal definition of what meat is and isn't. Then, it must demand enforcement of regulations defining meat.
Sen. Deb Fischer, R-Neb., a member of the Senate Agriculture Committee, introduced the Real Meat Act in 2019 to end deceptive labeling practices for alternative protein products. The bill would clarify the definition of beef for labeling purposes, eliminate consumer confusion resulting from misbranding, and ensure that the federal government is able to enforce the law. 
Fischer cited a study by the National Cattlemen's Beef Association that found 55% of consumers did not understand that "plant-based beef" wasn't beef at all. She explained this bill would help clear up confusion by codifying a definition of beef for labeling purposes, and allowing USDA to take action against misbranded products.
"Beef is derived from cattle — period. Under USDA, beef undergoes a rigorous inspection and labeling process, but plant-based protein products that mimic beef and are sometimes labeled as beef are overseen by the FDA instead. These products are not held to the same food safety and labeling standards as beef," according to Fischer.
"Americans deserve to know what's on their dinner plate." 
Subscribe to Our Newsletters
BEEF Magazine is the source for beef production, management and market news.
You May Also Like
---