Rancher Brainstorm Champions Bio-Based Energy
Rancher Brainstorm Champions Bio-Based Energy
A rancher-originated company is ready to bring bio-based energy to a new and different level.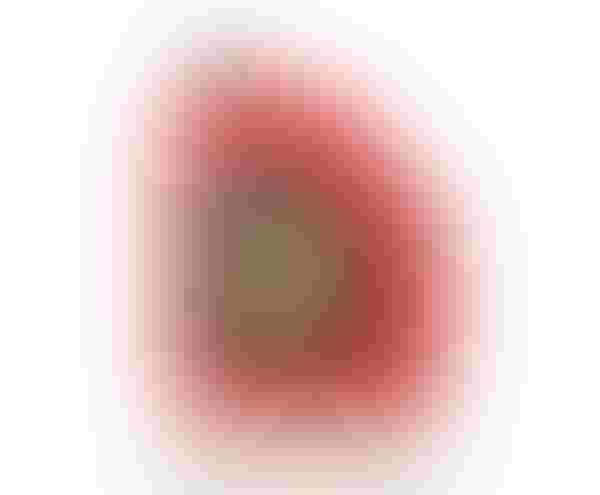 It began, as most dreams do, with a simple desire to make things better. "We're shipping our cattle, our commodities and our kids right out of our country, raw," says Kent Wasson, a Malta, MT, rancher and wheat grower.
So, what started as a small oilseed-crushing operation housed in an old Malta airport hangar and designed to keep a few crops and some kids at home, has grown to become what could be the biggest innovation in synthetic motor oil in the last 50 years – a motor oil that uses biodegradable beef tallow to keep America moving.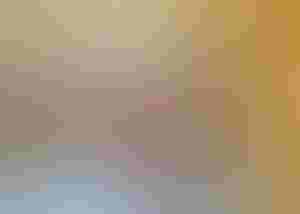 Wasson is a member and past chairman of the Montana State University (MSU) Ag Research and Extension Board. He remembers around 10 years ago struggling with how to bring value-added agricultural jobs to the state. "If we can make jobs for those kids, they'll stay," he says.
They learned from MSU researchers that canola oil can be refined into a lubricant. Challenged by MSU's ag dean with, "if you're going to talk the talk, you ought to walk the walk," Wasson and his team built the crushing operation and developed a bio-based bar and chain oil they sold to the Forest Service, as well as a product they dubbed Ag-40 for its resemblance to the popular spray-on lubricant.
As they built the company, they survived on several grants and money from an overseas investor. But when USDA's Ag Research Service (ARS) told them about a bio-based motor oil made from fatty acids that ARS had developed, the group put their farms on the dotted line. They borrowed money from their local economic development group, and bid on the license agreement for the fatty acid molecule and the refining process. And they won.
They aimed for the license agreement on the motor oil process, but the molecule also has applications in cosmetics and textiles. In the end, they wound up with license agreements to all three processes.
As they began to develop a formula for the motor oil, they discovered that fatty acids from beef tallow are as good or better than those from plant-based sources. "That hit home," Wasson says. "We don't grow a lot of oilseeds, but we all raise cows. So we thought that was really cool, that's part of our industry."
Then came the financial crisis and their investors went broke. "When we finally found this out, four or five of us made payroll out of our own pockets for about four months," he says.
They quickly found two other investment bankers in California. "So we sold half of the company to them and put all the money back into the company," he says.
It's paid off. "I ran this deal for seven years," Wasson says. "But when I called a major oil company, I got a secretary. When the investment bankers call, they get a vice president, and something happens. Now we have evolved to the point where we're dealing with every major oil company."
What Lubrigreen Biosynthetics is
The fatty acid in question is an 18-chain carbon that serves as the base product in the motor oil. "It's slicker than slick," Wasson says. The company, called Lubrigreen Biosynthetics, will supply the base product to any oil company that wants to buy it. The oil companies then develop their own brands by enhancing the base product with their own formulations.
Several major oil companies are in the process of developing and testing those formulations. While Wasson is constrained by non-disclosure agreements, he says early tests on the product easily met American Petroleum Institute (API) standards and were very encouraging.
In the meantime, he says they've raised enough money to build a million-gallon, continuous-flow plant in Baton Rouge, LA, taking advantage of some extra space available in a facility that already produces conventional base oil for a major oil company. That operation should be online in May 2013.
Later, they plan to build a 100-million-gal. refinery in Houston, in a facility owned by the same company. "I think we're going to do big things," Wasson says. "But it takes a lot of money, more money than I ever dreamt. It's going to take millions of dollars."
Sticking it out
Ask Wasson why they stuck it out, why they rode the ups and downs, why they gave up controlling interest in their company, and why the ranchers and farmers who first had the dream of turning ag products into bio-based lubricants have yet to put a dime back into their pockets. He says the answer is simple.
"This isn't about getting rich or going broke," he says. "When we go home and pull a cinch on a horse, that's the love of our lives. When we sit in a combine, that's our lives." And they want that life to continue not just for them, but for their kids and grandkids.
And they want people in agriculture to know that the opportunities to be a part of America's energy future aren't restricted to ethanol and oil wells.
"I don't have an oil well or gas well on my place. But I have beef." And if they can compete in bidding for that tallow, even though it's a low-cost product, perhaps they can add a little value to the cattle that they, and every other beef producer in the U.S., put on the market.
"It isn't just that my calves weighed 10 lbs. more this year than last year, or that I got a ½ lb. more gain for 3¢ less. I want people to know that there's another avenue out there helping them get that extra dollar at the end of the year," he says. "It's going to be slight. But when that comes out on the shelf, they can say, 'that's our product.' "
Where Lubrigreen Biosynthetics goes from here
"Where the company goes from here, I can't tell you," Wasson says. "It's gotten so big, I'm not sure where it's going to go."
While they consider the motor oil to be the grand slam, they have patents on many other products and hope to someday expand into a wide variety of biodegradable products. While it's easy to get excited by the potential, Wasson says reality tends to throw in speed bumps.
For example, they were talking with the Department of Defense early on during development, hoping the product's biodegradability would interest the military. An admiral told them he was less concerned about his ships leaking motor oil into the water than he was with hydraulic fluid.
The ships use hydraulic rams, which tend to leak. If the hydraulic fluid was biodegradable, it would alleviate a lot of problems. "We just don't have the money to chase every rainbow," Wasson says. "But that doesn't mean it's not there. That's a business we're not going to do, but somebody in ag sure could."
And that would be just fine with the so-called "gang of seven" (see sidebar) who started with a small oilseed crusher and big dreams. "We have to bite our lips a little bit that maybe we're not going to put as many jobs in Montana as we wanted," Wasson says. "But maybe we'll do it in ag. Maybe we can still smile at the end of the day because agriculture is better because we did this." 
Subscribe to Our Newsletters
BEEF Magazine is the source for beef production, management and market news.
You May Also Like
---