Ranching Outside Your Comfort Zone – Part 2
Ranching Outside Your Comfort Zone – Part 2
Taking a systems approach to making decisions helps connect the various aspects of running a ranch into a view of the operation as a whole rather than separate pieces. Read Ranching Outside Your Comfort Zone – Part One here.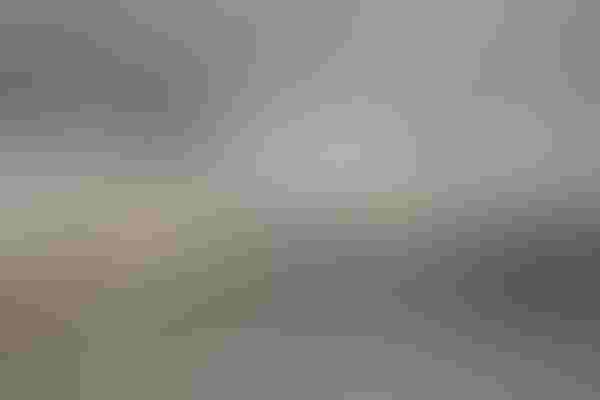 Ranches are complex businesses. Always have been. And like Grandpa's well-worn pocket watch, those that have been ticking for a long time often belie the complex mechanism that whirs and spins just beneath the glass.
And just like Grandpa's old pocket watch, it's the interconnectedness of the pieces that keeps the whole thing running. For ranchers, however, keeping the whole thing running is a lot more difficult than just winding themselves up in the morning.
That's because, says Clay Mathis, director of the King Ranch Institute for Ranch Management at Texas A&M-Kingsville, the law of unintended consequences is alive and well in managing a complex system like a ranch. Thus, he says, managing a complex system is best done with a systems approach to management.
"A systems approach is a mindset or a way of thinking," he says. "It's how you look at all those pieces and work toward understanding the interconnectedness of those pieces."
That means, he says, ranchers must step out of their comfort zone and address aspects of ranch management that may not be their top-line favorite things to do, like employee management, financial management and looking beyond the core business for cash flow and profit opportunities.
BEEF Resource Page: Employee Management
"Those aren't the things we necessarily want to do, but it may be a critical part of the success of the operation," he says. "It may require stopping something or starting something or doing more or less of something, but it implies that it may require a change in behavior in the way you're doing or acting on the ranch."
Think, he says, of finding the leverage points on your ranch that will help you pry those changes out of the existing infrastructure.
Leverage points, he says, are long lasting and self-sustaining. "We make the change now and it should be able to sustain itself. Leverage points are capable of changing long-term patterns in performance," he says.
Think of patterns of behavior of people on the ranch. "They involve entrenched mental models," Mathis says. "A mental model is a belief; it's how you think about something. A mental model might be we start feeding cake on Dec. 1 and stop when the cows calve."
While that might be a good way of doing things, have you ever asked yourself why you're doing it that way? "If you've been doing it that way because that's how it's always been done, then maybe you can look at that," he says.
A Different Perspective: Is Your Ranch Ready For New Ideas?
He suggests looking at those things through the lens of the major income and expenses on the ranch. According to Standardized Performance Analysis (SPA) data for Texas and New Mexico, the top three expense points on a ranch are labor (17%), feed (16%), and total depreciation (15.6%). So as you're finding the leverage points on your ranch and contemplating a change, think about how it affects labor, feed and depreciation, as well as both the intended and unintended consequences.
The goal, he says, is to design production systems that reduce the known risk of ranching, are flexible, and protect the core business. Most likely, such a system will be enterprise-diverse.
A good way to start is to think about it this way: What's the biggest challenge you face? What's holding you back from getting your ranch where you want it to be? "If you can identify those barriers, you may also find leverage points that help make the changes necessary to achieve what you want to achieve," he says.
"With the current barriers identified, then ask yourself what patterns of events have led to or been associated with those barriers to achieving your goals. You want to have the whole picture in mind, not just a single event," Mathis says.
Then, think deeply and logically about the issue. "What we really want to ask is why – what patterns and trends are causing this event? If we can figure out why, then we can figure out what we can change in the operation to resolve the problem."
Answering the "why" will require that you think long and hard and honestly. "It's generally not a simple solution," he says. "You're looking for leverage points that help the ranching operation be flexible, protect the core business and be diverse to spread risk. That takes an approach of managing for the good of the whole ranch, not just maximizing the pieces; especially not just maximizing the pieces in our comfort zone."
Editor's note: Read part 1 of this article at here.
Subscribe to Our Newsletters
BEEF Magazine is the source for beef production, management and market news.
You May Also Like
---