Rest easier—sooner—with a one-pass residue management system
Rest easier—sooner—with a one-pass residue management system
Calmer's patented BT Chopper® stalk rolls and residue management upgrade kits cut, chop and shear stalks into confetti-like residue for unmatched decomposition.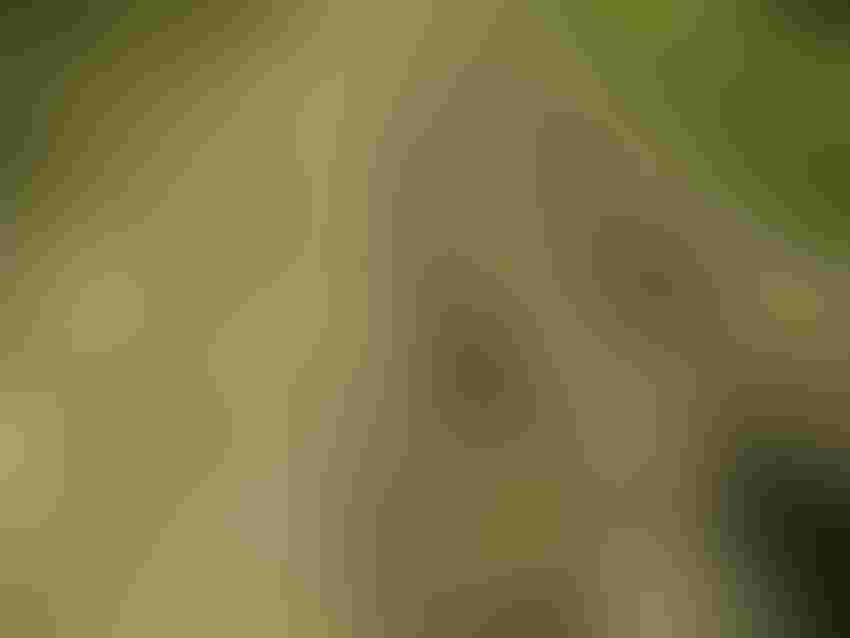 <p>Use &ldquo;BT Chopper<sup>&reg;</sup> vs. OEM green stalks, seven days after&rdquo;</p>
Calmer Corn Heads' patented BT Chopper® stalk rolls and residue management upgrade kits cut, chop and shear cornstalks into confetti-like residue for unmatched decomposition. The rolls are easy to install, compatible with most corn heads, work with all tillage systems, and are a fraction of the cost of a new original equipment manufacturer corn head.
Calmer's class-leading custom-built corn heads and aftermarket stalk rolls deliver reliable and practical solutions for some of farming's most complex problems. A key focus of the company's work is to deliver reliable, farmer-proven answers that provide farmers with a positive return on their investment.
Better residue management is key, and that's added benefit for beef producers. With Calmer BT Choppers, residue can be bailed shortly after harvest without the need for extra field passes to size the stalks, saving you both time and money. These chopped stalks make for comfortable bedding and offer a greater feed value for cattle grazing on corn stubble.
We put a lot of stock into our stalk rolls
Recognized as No-Till Product of the Year five times

Only in the industry with a patented open-window design to guarantee 100 percent traction the first time a stalk touches a blade

25 percent less horsepower needed than with chopping heads

Helps achieve increased harvesting speed

Reduces maintenance costs

Leaves exploded stalk stubble for reduced tire wear

Allows for easier planting in the spring

Greater feed availability for cows grazing on corn stubble
Get your fill in the field with our multizone beveled stripper plates
Straight design in front retrieving area reduces ear wedging

Engages more ear shanks, husks and leaves to reduce trash intake by over 30 percent

Beveled stripping area emulates the shape of the corn ear to reduce butt shelling problems
No need for speed with a special "slow down" upgrade kit
(For those of you with John Deere® 40/90 series)
Slows down gathering chains by 25 percent

Includes 6-tooth gathering chain drive sprockets and 9-tooth idler sprockets and gathering chains

Reduces trash intake by an average of 60 percent

Lessens wear on the idler block

Increases gathering chain lug's ability to grab down corn
Experience unrivaled residue management performance and newfound peace of mind like these farmers already have.
"Bailing behind the BT Chopper is great. Green stalks dry very quickly so you're not waiting long for the stalks to dry. Wait three days or so and V-rake the residue and you'll be getting the best feed and bedding quality out of the plant." – Mike Shaw, Ogden, Iowa
"We do 150-200 cornstalk bales a year behind the BT Chopper for bedding and roughage. I really like the benefit of the smaller pieces for bedding and also the manure spreads more evenly." – Steve Swanson, Lynn Center, Illinois
Calmer Corn Heads helps you solve residue management problems for good at harvest.
www.calmercornheads.com/solutions
(309) 629-9000
You might also like:
6 tips for proper electric fence grounding
9 things to include in your ag lease (that you better have in writing!)
Top 10 issues facing beef producers
Market outlook: Are cattle traders trying to catch a falling knife?
Subscribe to Our Newsletters
BEEF Magazine is the source for beef production, management and market news.
You May Also Like
---