Rick Funston Develops Recipe For Low-Input Heifers
Rick Funston Develops Recipe For Low-Input Heifers
With beef cattle numbers down, input costs rising, and calf prices at record highs, specialists are seeking ways to replace those valuable cows at an economical cost.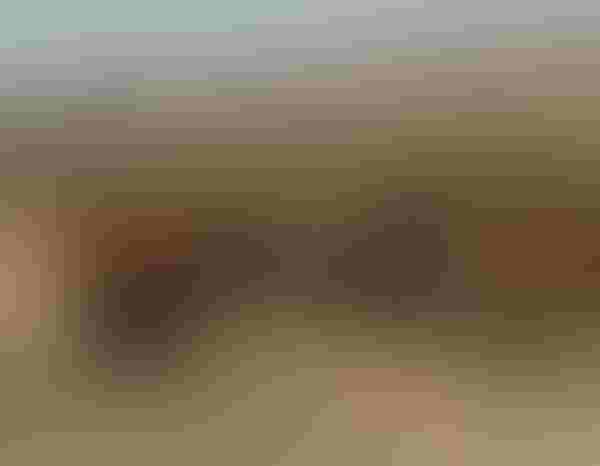 The price of admission into the beef industry today is pretty prohibitive, says Rick Funston. But the University of Nebraska beef cattle reproductive physiologist believes one answer may reside in the heifer enterprise, which he says is "heavily underutilized and under-valued."
Funston says producers should think about developing heifers, rather than selling them at weaning. "Rather than take a significant discount on a heifer at weaning, there is the potential of making a larger profit by growing that heifer," he says.
Thanks to new concepts in developing replacement heifers at a low-input cost of production, Funston says heifers can be developed at a low cost, and bred early during the breeding season. Any open heifers can be sold at a premium in the fall as yearlings.
"Many times, those open yearling heifers can be worth just as much as a bred heifer in the fall," he says. "The price between a heifer and a steer at slaughter is at a premium for a heifer on a grid because the heifer will grade better," he adds. "There is the potential to make additional profit by feeding those open heifers."
Traditionally, producers have been told heifers need to be at least two-thirds of their mature weight at breeding. However, Funston says research shows heifers at 50-55% of their mature weight can conceive if they are on an increasing plane of nutrition at breeding.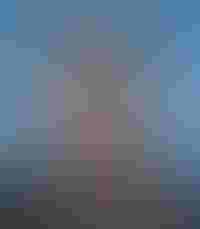 "Do the math," Funston says. "At 60% of mature weight at breeding, starting with a 500-lb. weaned heifer calf, which isn't large by today's standards, we have a lot of time to get them to the target weight. A heifer rarely needs to gain more than 1½ lbs./day. You don't have to push feed to them to get them bred."
What most interested Funston was how the management imposed on these developing heifers influenced their longevity in the herd. He says data generated at USDA's Meat Animal Research Center in Clay Center, NE, found that heifers more challenged during their development tended to have longer longevity in the herd.
"If you expose the heifers to whatever they will have to live on as a cow as early as possible, it will make them a better cow. What they are fed during their development is important to their longevity in the herd," he explains.
Body Condition Score Plays A Role, Too
Meanwhile, research in Minnesota studied heifers that were initially fed to a body condition score (BCS) 7 or 5, then restricted until they stopped cycling, and then fed until they began to cycle. The fat heifers (those fed to BCS 7) had to achieve a full condition score greater than the heifers that were maintained at a moderate condition (BCS 5) before they would cycle again.
"If heifers are over-fat at first breeding, to achieve a high reproductive rate, they may be dependent on a certain amount of fat to breed back as a two or three-year-old," Funston explains. "They may not breed back at all."
In his Nebraska research, Funston says every heifer is retained and has an opportunity to be in the herd, but they must do so on a low-input development system and a short breeding season. In a trial comparing heifers developed in a drylot to those developed on cornstalks, the drylot-developed heifers were 110 lbs. heavier at breeding.
Meanwhile, the heifers developed on cornstalks gained just under 1 lb./day. But, when they all went to grass, the cornstalk heifers gained 0.4 lbs./day more than the drylot heifers.
"With the drylot heifers, you put more feed and yardage into them, but they don't do as well when they go to grass," he says. "Green cattle perform better on green grass. When we pregnancy-checked these heifers, their pregnancy rates were similar. However, the stalk heifers gained more weight during the summer grazing period. In the end, we put a stalk heifer into the system for a $100 less. That's a considerable savings given today's feed costs." Funston says those heifers also will go on to be better foragers.
Post-breeding nutrition is as important as pre-breeding nutrition, Funston says. When both drylot and cornstalk-developed heifers were in the same pasture, they responded differently depending on how they were developed during the winter.
"Heifers that were at a low pre-breeding gain went to grass and responded favorably. With this low-input system, we have better gains and better pregnancy rates, so it's a win-win deal," Funston says. "In addition, we have been able to decrease development costs."
He also urges producers to take advantage of synchronization methods to put even more value into replacement heifers. In another Nebraska trial, heifers were developed on winter range or corn residue with minimal supplementation. In the spring, the heifers were synchronized with natural service. The bulls were turned in; five days later, the heifers were injected with prostaglandin. In a cycling herd, 25% should be pregnant by the time the prostaglandin is given.
"Giving prostaglandin won't make pregnant cows abort, provided they're five days or less pregnant," Funston stresses. The remainder of the cows will cycle over a five-day period. Bull-to-cow ratios are similar to non-synchronized systems. "In our work, we use one yearling bull to 18-20 cows, and 1:25 for older bulls," he says.
Synchronization with natural breeding can also be a good intervention for ranchers who don't start calving until May or June, Funston says. He's seen a decrease in pregnancy rates in challenged animals, like heifers, that graze year-round and don't calve until May.
"I think part of the problem is that feed quality drops off later in the breeding season, so the heifers quit cycling," he says. "By synchronizing these heifers, more will breed in the beginning of the breeding season when the feed quality is likely to be greater."
If producers synchronize their heifers and follow with natural service, they could enjoy the advantage of cows calving earlier in the calving season.
"If a cow calves within the first 21 days over the first nine years of her life, she will have the equivalent of 1½-2 more calves than her later-calving counterparts," Funston explains. "The factory costs the same, but the output can be very different. A single shot of prostaglandin can return $50 today, and possibly allow for a shorter breeding season."
With today's low cow numbers and high cattle prices, Funston cautions that it's not advisable to greatly shorten your breeding season.
"Rather, you should have your veterinarian identify later pregnant animals and market them. A pregnant animal is generally worth more money than a non-pregnant animal, regardless of breeding date. An exception may be an open yearling heifer," Funston says.
Editor's note: Review synchronization and other reproductive management information on the Applied Reproductive Strategies in Beef Cattle website at beefrepro.info. For more information, contact Funston at 308-696-6703 or [email protected].
Gayle Smith is a freelance writer based in Kimball, NE.
Subscribe to Our Newsletters
BEEF Magazine is the source for beef production, management and market news.
You May Also Like
---