Rural Economy Grows; Farm Equipment Sales Decline
Rural Economy Grows; Farm Equipment Sales Decline
While growth for the rural mainstreet economy remains healthy, it slowed a bit in August, according to a monthly survey of bank CEOs in a 10-state area.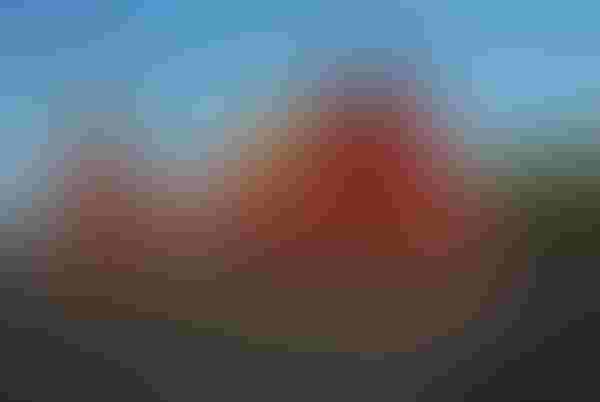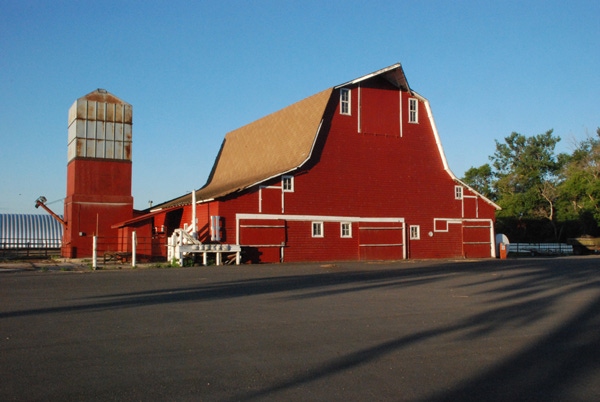 A crosscurrent of economic tides are spinning the rural economy, sometimes in opposite directions. Rural and community bankers, whom are intimately tied to the economies of their local communities, are viewing these cross-currents with a little trepidation and a little optimism, according to a monthly survey of bankers in a 10-state region.
"Last year at this time, the drought was weighing on the rural mainstreet economy. This year, weaker agricultural commodity prices are having a dampening impact on the farm economy and businesses tied to agriculture," says Ernie Goss, the Jack A. MacAllister Chair in Regional Economics at Creighton University in Omaha, NE.  "Even so, the economy continues to expand at a reasonable pace, according to bank CEOs."
Goss calculates a Rural Mainstreet Index (RMI), which tracks the ups and downs of the rural economy in 10 states. This month, the RMI, which ranges between 0 and 100 with 50.0 representing growth neutral, slipped to 55.8 from July's 57.3, but was well ahead of last August's 47.1. Here's a look at the specifics:
Farming: The farmland-price index (FPI) declined for the eighth time in the past nine months, falling to 55.8 from 58.2 in August. "FPI has been above growth neutral since February 2010. However, lower farm commodity prices are slowing growth in farmland prices. I expect farmland price growth to continue to weaken as agricultural commodity prices soften," Goss says.
This month, bankers were asked to estimate the share of farmland sales going to nonfarm investors. Banking leaders indicated that approximately one-fifth of sales are going to non-farm investors, the same as this spring when the same question was asked.
In some areas of the region, however, investor purchases are down dramatically. Fritz Kuhlmeier, CEO of Citizens State Bank in Lena, IL, says, "Local farmers have completely driven the non-farmer investors out of the farmland market by elevating the prices over returns investors demand."
Furthermore, the inventory of available farmland is down significantly. According to Jim Stanosheck, CEO of State Bank of Odell, in Odell, NE, "There is very little farm real estate available in the area."
Farm equipment sales also softened for August with the index moving below growth neutral for the first time since 2009. The index slumped to 49.2 from 50.0 in July. "I'm concerned that agricultural equipment dealers may find themselves with higher and higher unsold inventory. The direction we're seeing in agricultural commodity prices, while helpful to livestock producers, is pushing farmers to pull back on their equipment purchases. This trend will begin slowing overall rural growth in the months ahead," Goss says.
Banking: The loan-volume index remained above growth neutral for the month at 70.5, though it was down from July's 75.7. The checking-deposit index slipped to 51.7 from July's 53.7, while the index for certificates of deposit and other savings instruments increased to a very weak 43.5 from July's 42.0.
This month, bankers were also asked when the Federal Reserve should alter or end its $85 billion/month bond-buying program named quantitative easing 3 (QE3). "Approximately 15.8% think the program should conclude by the end of 2013. Another 5.3% support terminating QE3 by the end of 2014, 56.1% indicated the Fed should begin tapering purchases next month, and 22.8% recommend keeping the program 'as is' until the unemployment rate declines below 7%," Goss says.
Hiring: August's hiring index declined to a strong 59.2 from 60.7 in July. "Growth in hiring is definitely slowing for the region even though it remains positive. Businesses directly linked to agriculture and energy are either shedding jobs or adding them at a slow pace," Goss says.
Confidence: The confidence index, which reflects expectations for the economy six months out, fell to 53.4 from 56.6 in July. "Weaker agricultural commodity prices and a decline in farm equipment sales pushed the economic outlook lower for the month," Goss says.
Home and retail sales: The August home-sales index slipped to a still-strong 72.5 from July's 76.6. The August retail-sales index declined to 52.6 from July's 53.1. "Similar to national trends, rural home sales are continuing to rebound while retail sales continue to grow but at a tepid pace," Goss says.
State-by-state outlook  
Each month, community bank presidents and CEOs in nonurban, agriculturally and energy-dependent portions of a 10-state area are surveyed regarding current economic conditions in their communities and their projected economic outlooks six months down the road. Bankers from Colorado, Illinois, Iowa, Kansas, Minnesota, Missouri, Nebraska, North Dakota, South Dakota and Wyoming are included:
Colorado: For the 11th straight month, RMI remained above 50.0, but declined to a still-healthy 63.4 from July's 70.5. FPI fell to 70.3 from July's 75.5. Colorado's new hiring index (NHI) for August advanced to 75.3 from 73.0.
Illinois: RMI declined to growth neutral 50.0 from 57.6 in July, the 11th straight month at or above growth neutral. FPI expanded to 51.2 from July's 49.1, and NHI dipped to 52.4 from July's 54.3.
Iowa: RMI sank to 56.9 from 62.3 in July, while FPI slipped to 53.2 from July's 54.6, and NHI declined to 52.4 from July's 58.0.
Kansas: RMI decreased to 56.4 from 59.2 in July, but FPI rose to 48.2 from July's 46.6. NHI expanded to 53.7 from 52.7 in July.
Minnesota: RMI climbed to 54.8 from 53.4 in July, while FPI fell to 40.7 from 51.3 in July. NHI declined to 48.7 from July's 55.8.
Missouri: RMI declined to 61.4 from July's regional high of 81.2. FPI remained vigorous at 85.2, up from July's 78.9, and NHI dipped to 78.4 from 84.2.
Nebraska: RMI has been above growth neutral for seven straight months, but declined to 56.2 from July's 58.0. August FPI slipped to 47.7 from July's 48.5, and NHI was down slightly 53.4 from July's 53.9.
North Dakota: RMI fell to 58.9 from 78.4 in July, and FPI was down to 73.2 from 82.4. NHI fell to 70.4 from July's 76.5.
South Dakota: RMI slipped to 56.8 from July's 59.9, while FPI increased to 51.2 from July's 50.8. NHI advanced to 55.7 from July's 55.5.
Wyoming: RMI expanded to 53.0 from 52.6 in July, while FPI was up to 41.9 from July's 40.8. NHI increased to 49.6 from July's 49.4.   
You might also like:
60+ Stunning Photos That Showcase Ranch Work Ethics
Calving Tips: Going To War On Calf Scours
Top 13 Best Ranch Marriage Tips From Real Ranchers
Ranchers Sing The Praises Of Mob Grazing of Cattle
Subscribe to Our Newsletters
BEEF Magazine is the source for beef production, management and market news.
You May Also Like
---