Rural Mainstreet Economy Continues To Shine
Rural Mainstreet Economy Continues To Shine
Growth in the areas of the region and country tied to ag and energy are outpacing urban areas.December's Rural Mainstreet Index (RMI) reading from a monthly survey of bank CEOs in ag-dependent areas in a 10-state region climbed to its highest level since June 2007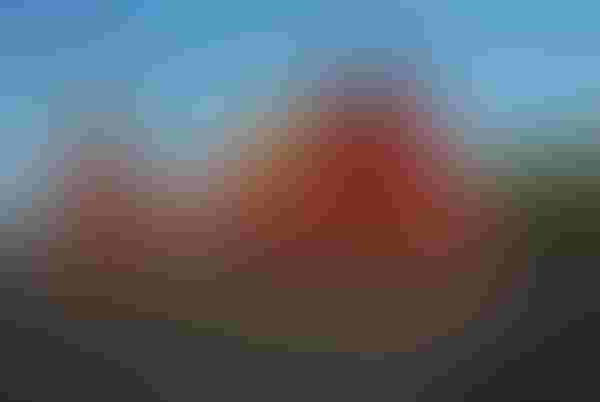 For a third straight month, the Rural Mainstreet Index (RMI) increased. December's reading from a monthly survey of bank CEOs in ag-dependent areas in a 10-state region climbed to its highest level since June 2007, advancing to 59.7 from 58.4 in November and 52.9 in October .

Growth in the areas of the region and country tied to ag and energy are outpacing urban areas. The latest survey reveals a very healthy Rural Mainstreet economy, with the gap between urban and rural widening. Bankers reported that 60% of ag producers have contracted or sold their 2011 production. Global demand and alternative energy generation are driving the Rural Mainstreet economy higher.

Despite the strong December report, Eurozone problems are expected to slow growth in ag and energy due to a strengthening dollar and weaker exports. This will tend to push ag and energy commodity prices lower in the first half of 2012. Here's a look at some specific factors.

Farming: The farmland price index rose to a record high in December, climbing to 84.1 from November's very strong 75.4. This is the 23rd straight month the index has been above growth neutral. The farm equipment sales index expanded to 73.8, its highest level since February 2008, and up from 68.4 in November.

Across all 10 states, the average cash rent was $191, ranging from $105 in Kansas to $269 in Illinois. About 22% of bank CEOs reported average per acre cash rents above $250.      

Banking: The loan volume index for December increased to 50.8 from November's 44.2. The checking deposit index, while still healthy at 68.9, was down from November's 81.7, and the index for certificates of deposit and other savings instruments dipped to a very weak 37.0 from 41.7 last month. Tepid loan demand and healthy checking deposits are consistent with a very strong farm economy across the region.

Hiring: December's hiring index advanced to 54.6 from 53.4 in November. Year-over-year job growth for Rural Mainstreet communities is about 1.4% compared with 0.8% for urban areas of the region.
Confidence: The economic confidence index, which reflects expectations for the economy six months out, climbed to 61.8 from November's 57.5.

However, the failure of financial derivative giant MF Global has affected ag producers in the region. About 23% of bankers say the firm's bankruptcy negatively impacted their ag customers. On the other hand, 52% indicated no impacts, with the remaining 25% reporting that the impacts were unknown at this time.
Home and retail sales: For a fifth straight month, the Rural Mainstreet home sales index dropped below growth neutral to 46.2 from 46.7 in November. The retail sales index for December bounced to a record high 61.6 from 53.3 in November. The record-high retail sales index bodes well for the holiday buying season for merchants in the region while rural housing markets remain weak.
State-By-State Outlook
Each month, community bank presidents and CEOs in nonurban, ag- and energy-dependent portions of the 10-state area are surveyed regarding current economic conditions in their communities and their projected economic outlooks six months down the road. Bankers from Colorado, Illinois, Iowa, Kansas, Minnesota, Missouri, Nebraska, North Dakota, South Dakota and Wyoming are included.

This survey represents an early snapshot of the economy of rural, ag- and energy-dependent portions of the U.S. RMI is a unique index covering 10 regional states, focusing on 200 rural communities with an average population of 1,300. It gives the most current real-time analysis of the rural economy.

Colorado: For the 12th straight month, Colorado's RMI remained above growth neutral, rising in December to 74.6 from 70.4 in November. The farmland and ranchland price index climbed to 88.5 from November's 81.4. Colorado's hiring index for December was 50.8, down from November's 63.8.

Drought conditions in Texas and Oklahoma have affected ranching and farming in Colorado. Mike Bass, president of the First National Bank of Hugo, says, "Texas ranchers are buying all the hay they can in our area. Reports of final cost (after delivery) is around $300/ton for good alfalfa hay."

Illinois: Illinois' RMI remained above growth neutral for the 20th straight month. The December index advanced to 61.1, up from 56.3 in November. Farmland prices remained significantly above growth neutral with a reading of 85.7 from November's 77.5. The state's new hiring index (NHI) advanced to 58.3 from 56.9 in November.

Iowa: Iowa's RMI rose to 56.3 from 51.7 in November. The farmland price index (FPI) increased to 77.1 from November's 69.3. Iowa's NHI for December climbed to 54.1 from November's 52.5. Charles Helscher, president of Farmers Savings Bank in Keota, said, "On average, I would estimate that roughly 50% of what was produced for sale and not feed usage (agriculture commodities), has been marketed."

Kansas: Kansas' RMI bounced into positive territory to 52.5 from November's 49.1. FPI advanced to 70.3 from November's 64.5. The state's NHI increased to 50.7 from 50.1 in November. The Kansas economy continues to be affected by the global economy.

Minnesota: The December RMI rose to 55.8 from November's 52.8. Minnesota's FMI climbed to 76.2 from 71.2 in November, while the NHI inched to 53.6 from 53.5 in November.
Missouri: The RMI for Missouri bounced to 50.3 from November's weak 35.8. The FPI climbed to 52.2 from 41.1 in November, while the state's NHI increased to 51.6 from 38.4.

Nebraska: The December RMI expanded to 60.5 from 55.7 in November. The FPI rocketed to 84.6 from November's 76.3. The state's NHI grew to 57.8 from 56.0 in November. In Nebraska, as in much of the region, ag-linked businesses are experiencing much better growth and growth prospects. According to Larry Rogers, president of the First Bank of Utica, "It appears that the small business man is really hunkering down trying to figure out what their future looks like. There are a lot of unknowns."

North Dakota: North Dakota's RMI climbed to a regional high of 89.8 from November's 88.8, also a regional high. The FPI dipped to 88.9 from 93.1 in November. The state's NHI slipped to 83.9 from November's 85.5.

South Dakota:   The December RMI for South Dakota expanded to 51.9 from 51.5 in November. FPI rose to 69.4 from 68.8 in November, while NHI for December slipped to 50.2 from November's 52.3.

Wyoming: Wyoming's RMI dipped to 60.3 from 62.1 in November. The December farmland and ranchland price index declined to 84.3 from 87.7 in November. The state's NHI declined to 57.7 in December from 61.7. The Rural Mainstreet economic growth, while not expanding, remains healthy.
Subscribe to Our Newsletters
BEEF Magazine is the source for beef production, management and market news.
You May Also Like
---