SD Prime Time Gala raises $212,000 to stock food pantries with beef
SD Prime Time Gala raises $212,000 to stock food pantries with beef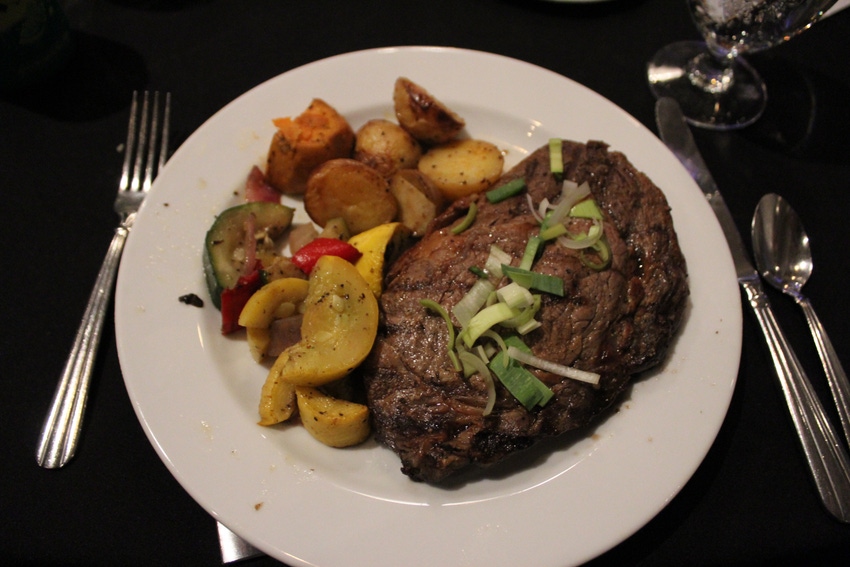 I recently read a very thought-provoking article written by Catherine Saint Louis for the New York Times. Titled, "Food banks take on a contributor of diabetes: themselves," the article addresses the rise in obesity-related health complications such as Type 2 diabetes amongst the sector of people who rely on food banks to fill their pantries.
The article features a woman named Lola, who couldn't afford to buy healthy produce or fresh meats, so her diet centered around cheap carbohydrates such as white rice and potatoes. This, of course, is not a great diet for someone trying to control their blood sugar levels.
According to the article, "In 2014, one-third of the 15.5 million households served by Feeding America, the nation's largest hunger-relief organization, reported that a household member had diabetes. A growing body of research links food insecurity to uncontrolled diabetes. Diet is partly to blame: The inexpensive food favored by people stretching their dollars is often low in fiber and rich in carbohydrates, which contribute to obesity and Type 2 diabetes. Inconsistent access to food worsens the disease, and so can the offerings at the pantries many low-income people must rely on."
What's more, the problem is growing. Saint Louis reports that, "In 2014, 17.4 million households were food insecure, or lacking enough to feed the whole family, according to the USDA. Many of them rely on food banks at least part time to feed their families."
So what's the solution to this problem? Food banks, which have an abundance of cheap, non-perishable items lining their shelves, desperately need consistent access to fresh fruits and vegetables, as well as meat and dairy products, to be able to combat this growing issue of people being overfed but undernourished.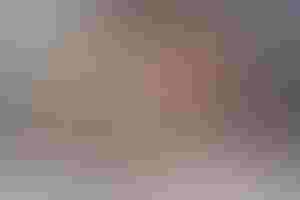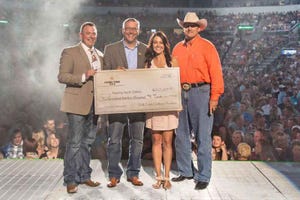 Photo Credit: South Dakota Cattlemen's Foundation
Over the weekend, South Dakota ranching families worked to address this issue. The South Dakota Prime Time Gala was held in Sioux Falls on Saturday, June 25. In its third year, the event is hosted by the South Dakota Cattlemen's Foundation, and its goal is to raise money to purchase beef for Feeding South Dakota.
According to Feeding South Dakota, an organization that distributes 12.3 million ponds of food each year, "One of the most critical needs of Feeding South Dakota is securing protein to distribute to those in need. Funding from the Prime Time Gala will ensure that hungry individuals have access to protein, providing them with a healthy diet."
The Prime Time Gala includes a steak supper, auction, scholarship program and VIP access to a country music concert. This year, the entertainment was Toby Keith. Proceeds from ticket sales and auction items go directly to helping fulfill the state's need for beef in area food pantries.
NEW Gallery: 20+ photos from the 2016 South Dakota Prime Time Gala
In just three years, the Gala has raised more than a half-million dollars, and this year's event raised a whopping $212,000, well exceeding their goal of raising $150,000! I'm incredibly proud of the state's cattlemen for this grassroots effort to promote beef, address food insecurities in our state and the provide those in need with a healthy protein product that balances out their meals.
"We've raised a mountain of money, and with that, we're going to be able to buy a mountain of beef," said Ryan Eichler, South Dakota Cattlemen's Foundation president, at the Gala supper.
"I am so proud of our industry for supporting Feeding South Dakota," added Barry Dunn, South Dakota State University president. "It's the right thing to do."
This is the perfect example of true boots-on-the-ground advocacy that works! The consumers who attended the sold-out Toby Keith concert got to see first-hand how the state's beef producers are working to directly address food insecurity in our state. I want to congratulate the South Dakota Cattlemen's Foundation on another successful Gala and thank them for their tireless efforts in tackling such an important issue.
To learn more about the South Dakota Prime Time Gala, check out www.sdprimetimegala.com.
The opinions of Amanda Radke are not necessarily those of beefmagazine.com or Penton Agriculture.
You might also like:
9 new pickups for the ranch in 2016
Use cow-pie-ology to monitor your herds nutritional status
70 photos of hardworking beef producers
5 must-do steps for fly control on cattle
Here's when you should castrate beef valves
Subscribe to Our Newsletters
BEEF Magazine is the source for beef production, management and market news.
You May Also Like
---