Single-bale wrapping vs. inline-bale wrapping
Single-bale wrapping vs. inline-bale wrapping
Considering bale wrapping? There are a lot of factors to consider before investing in wrapping for the first time.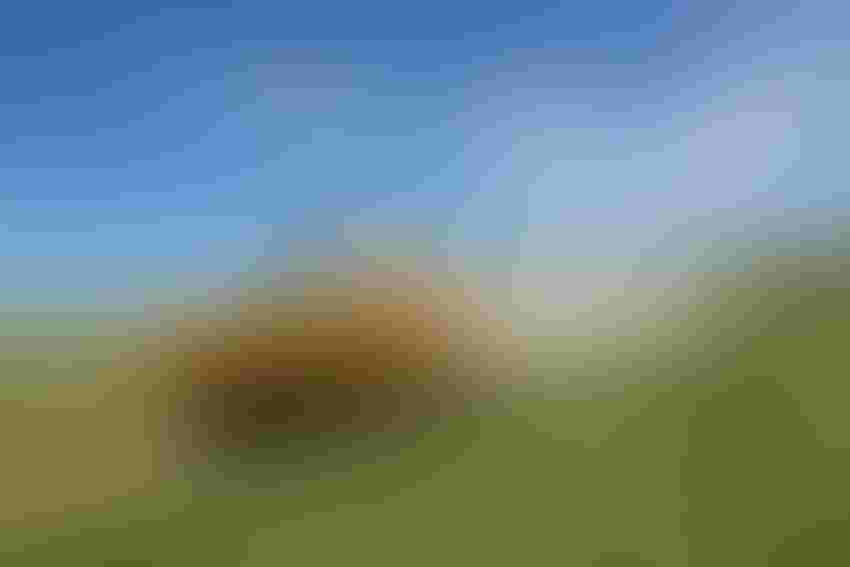 Looking for the bale wrapping process that best fits your operation?
Before you decide, consider the following factors that will impact you:
Initial cost of investment versus long-term cost-efficiency.

Daily forage requirements for your dairy and/or beef operation.

The bale wrapping speed you'll need to produce your total forage production capacity.

The versatility and convenience you need for sorting, select feeding, handling, storing and marketing plastic-wrapped bales
The following are advantages and disadvantages for the two most popular bale wrapping processes used in the field today.
Inline bale wrapper advantages:
Wraps faster than single bale wrapper.

It's more practical for large-scale beef and dairy operations.
 
Inline bale wrapper disadvantages:
Initial cost of equipment.

Once you open an end cap on a tube of bales, you need to keep feeding them (minimum rate of one bale every one to two days) to minimize spoilage.

Inability to stack; requires more space.

To prevent air pockets, the bales should be sized uniformly for the tube.

Less portability and marketability (after they are wrapped).
 
Single bale wrapper advantages:
Initial capital investment is roughly half the cost of an inline wrapper.

It's a more practical alternative for producers if they're:

Feeding less than one bale per day.

Silage baling fewer than 500 bales per year.

Wanting to share equipment and costs with a neighboring producer.

Looking for an emergency alternative to dry baling when the weather doesn't cooperate.

Individually wrapped bales are more marketable, because they're easier to transport and sell as individual packages.

You have more flexibility and options for sorting and feeding compared to inline wrappers.

There's less potential for spoilage if you get a tear in an individually wrapped bale.

Stack-ability of individually wrapped bales minimizes space needed for in-field storage.
 
Single bale wrapper disadvantages:
Uses twice as much plastic.

Slower than inline wrapper.

Less efficient for large-scale livestock or dairy operators.
 
"At the end of the day, many of the advantages and disadvantages balance out. It really comes down to whether you want maximum production capacity or a more precise and perhaps convenient wrapper," said Vermeer Product Manager, Josh Vrieze. "Larger beef and dairy operations, who place a premium on production over presentation, value the speed and efficiency of inline bale wrappers. Meanwhile, operators looking for a bit more flexibility at a lower price point may be inclined to go with an single bale wrapper."
Estimated purchase prices / plastic costs (per bale) / speed (bales per hour)

Note: The information is provided as illustrative only and should not be relied upon as an accurate indicator of purchase price or future results. Individual prices and results will vary.
Subscribe to Our Newsletters
BEEF Magazine is the source for beef production, management and market news.
You May Also Like
---