Skid-Steer Loader Maintenance
Skid-Steer Loader Maintenance
Here are some tried, true and new routines for keeping your workhorse machine in order.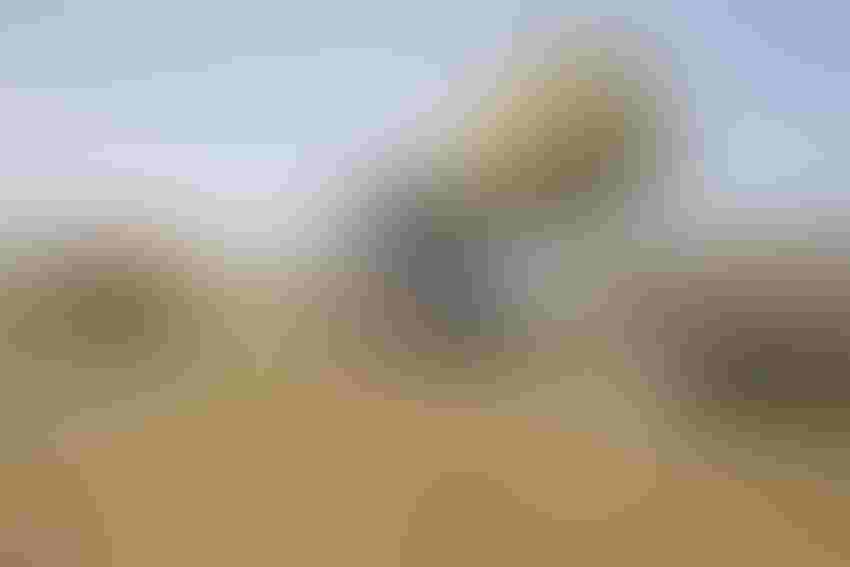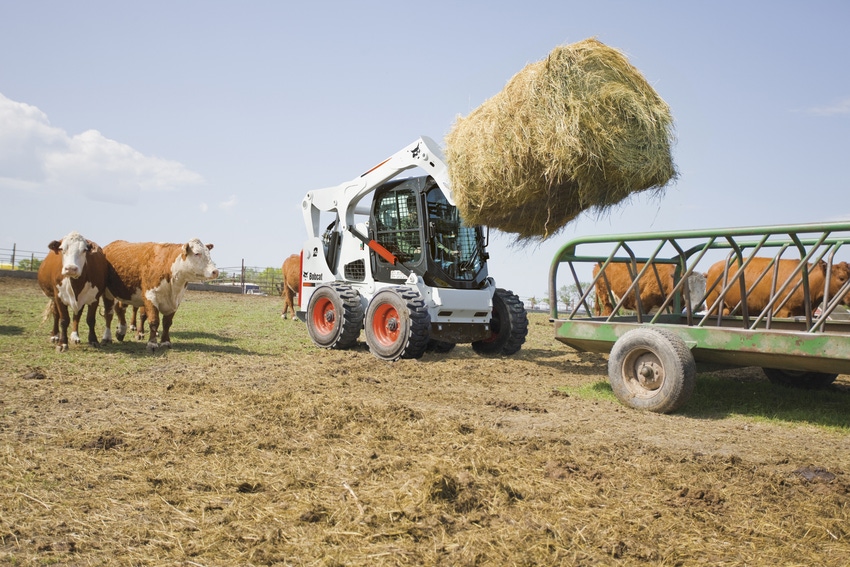 A well-maintained skid-steer loader can be one of the most dependable, versatile and highly productive machines in a beef operation. You can significantly extend the life of your machine by following the manufacturer's routine maintenance recommendations. Good daily maintenance can be further strengthened with a commitment to getting current on the kits that can enhance preventive care and the advanced fluids required for compact equipment compliancy with the EPA's emission standards.

You know how inconvenient breakdowns can be. There's rarely time to trailer equipment to the dealership for repair, much less schedule a service truck to drive out to your farm. Plus, your herd doesn't know downtime. So it's vital to have a working loader.

Perform daily basics

Since you perform most of your own skid-steer loader maintenance, it's important to take time for daily visual inspections of the machine and its components and to complete basic procedures. In fact, daily maintenance is the single most important aspect for overall longevity of a loader. When done properly, it can prevent the majority of issues. Most manufacturers' operation and maintenance manuals and some engine compartment decals provide instruction on daily fluid-level checks, such as engine oil, hydraulic oil and coolants.

Measurable fluid loss may indicate loose hoses, fittings or other potential damage. It's also important to make sure that the fluids and filters are changed at scheduled intervals and are running at proper temperatures. As oils and coolants age, their additives break down and begin to impact performance. Additionally, it's important to grease pins and bushings at a manufacturer's specified intervals to minimize wear on pivot points.

Prepare for the season

Depending on the time of year, plan to take some special steps in your fluid maintenance plan. Follow these tips for cold weather:
Select engine oil viscosity to match the expected temperature range.

Use low-temperature grease for proper lubrication on pivot points.

Use fuel rated for colder temperatures. Some areas provide winter fuel that is blended or refined for the region to improve flow.
In hot weather, follow these tips:
Select engine oil viscosity to match the expected temperature range.

Frequently monitor coolant levels.

Keep cooling components like the radiator and oil cooler clean to maximize their efficiency.
Treat attachments equal
A skid-steer loader's attachments are the tools that deliver the versatility you need to move commodities, build fences, cut brush or push snow. Attachments such as augers, grapples, rotary cutters, snow blades and snowblowers deserve the same attention as the machine itself.

Visual checks of attachment components such as hoses, cylinders and guards, auger flighting and teeth, cutting blades and edges can detect if wear is developing or damage has occurred. Some attachments also require fluid-level checks and lubrication.

Reduce worksite debris

Because beef operations typically handle a significant amount of commodities such as feed, hay silage and bedding, skid-steer loaders are regularly exposed to airborne debris. According to Mike Perry, service manager at Bobcat of Wooster in Ohio, accumulation from moving these materials can impact machine performance and engine life.

"If you're not cleaning the chaff and silage off of radiators and oil cooler screens, it can cause issues ranging from slight engine overheating to more major and costly repairs," Perry says.  

To further reduce problems from this floating debris, some manufacturers offer engine guard kits to enhance running time and durability. These kits can provide extra protection for engine compartments with debris screens for radiators, muffler guards and lift cylinder debris shields.

Pair advanced fluids to Tier 4 machines

Today's skid-steer engines burn cleaner and run hotter. As the EPA's engine emissions standards are taking effect in the compact equipment industry, equipment owners must be more knowledgeable about fuel and oil selection to prevent downtime issues. Interim Tier 4 and Tier 4 engines require ultra-low sulfur diesel that burns cleaner in the new exhaust treatment devices and systems designed to lower engine emissions. CJ-4 oil is required for these engines as it is formulated to reduce ash. Additional filters on storage and transfer tanks will also help ensure clean fluids are used to minimize downtime.

Create good habits

Even if it's not always convenient to make time for routine skid-steer loader maintenance, it's worth every minute. You can speed up the process on machines that provide quick access to daily engine checkpoints. Items like easily visible hydraulic sight gauges and reachable grease zerk locations on critical pivot points make it simpler to perform greasing procedures. Removable screens and tip-up components also simplify oil cooler and radiator cleaning.

If you keep routine maintenance simple and become knowledgeable about industry-leading enhancements, you'll stay ahead of costly repairs.
Subscribe to Our Newsletters
BEEF Magazine is the source for beef production, management and market news.
You May Also Like
---