Social Media Is A Critical Part Of Industry's Risk Management
Social Media Is A Critical Part Of Industry's Risk Management
Online industry leaders suggest that social networks need to gain a permanent place in our risk management plans.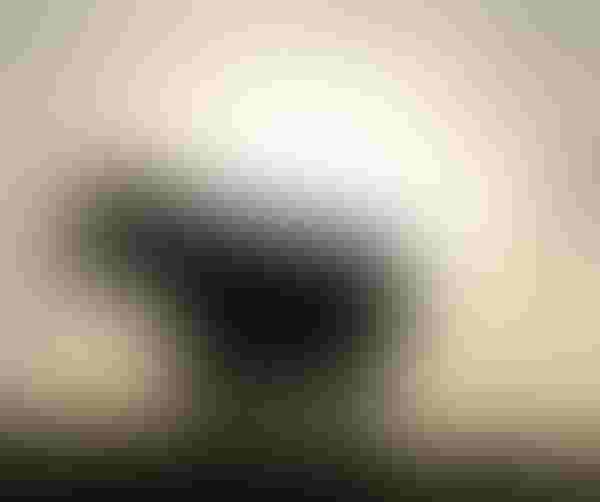 If you were on the social networking site Twitter the afternoon of April 24, you would have seen the National Cattlemen's Beef Association (NCBA) Policy Division (tweeting under the handle @BeltwayBeef) effectively responding to what could have potentially been a media nightmare. Every tweet that came across Twitter mentioning mad cow or USDA's confirmation of BSE in California, received this reply: "The animal was never processed and poses no threat to the food supply #BSEInfo."
A clear food-safety message
That response came across the Twitter stream so fast and often, it was impossible to ignore. Consumers online heard a clear message that their food supply was safe.
In the aftermath of the devastation caused by the quick-hitting, lean finely textured beef (LFTB) crisis, NCBA's response was a bright spot in the industry's utilization of social media and online communities. So, if BSE was the "A" on the industry's crisis-response report card and LFTB was a failing grade, what can we expect for our next industry issue and how should we prepare?
First and foremost, Sarah Hubbart, communications director at Animal Agriculture Alliance, says it's time to give social media the credit it deserves.
"Social media represents a new platform that farmers and ranchers can use to bridge the urban-rural divide. It's not a fad. It's not just teenagers playing 'Farmville' or people tweeting about what they ate for lunch. It's a game-changer," Hubbart explains.
Eight-year-old Facebook reported 901 million active users in March, and is projected to eclipse 1 billion by this fall. But whatever the social site, the trend is the same – more and more people are communicating and sharing online. In fact, a recent Pew Research Center study reports that among those who get their news online, 75% are obtaining news and information through email or social networks.
"Today, we're much more efficient in using social media to get our word out," says BEEF Daily Editor Amanda Radke, the pioneer behind BEEF magazine's online communities, but she warns that works both ways. "Look at how quickly the beef industry was 'slimed' by the LFTB controversy; it all stemmed from conversations on social media sites."
Build connections now
In the end, it might all boil down to risk management, a must-do practice in today's volatile industry. Online advocates suggest it's time we take that same risk-management approach online.
"If you're not at the table, you can't be a part of constructing the conversation about nutrition and agriculture – nor can you counter the misinformation campaigns around food, fuel, feed or fiber," says Michele Payn-Knoper at Cause Matters Corp., an organization that focuses on improving connections between gate to plate.
"Social media absolutely needs to be a part of every company's crisis management strategy," Hubbart says. "The Internet is a double-edged sword. Speak up now or rest assured the other side will do the talking for you."
According to our exclusive BEEF magazine survey sent out to readers in April, a growing number of producers are doing just that. Of the 48% of respondents who said they actively work to correct industry misinformation, 36.5% turn to social media sites to reach consumers and build connections.
And those connections might be the answer to getting a passing grade in our next online crisis.
"It's critical for beef producers to develop relationships and engage in communities to better understand other perspectives; and most importantly, put a face on farming and ranching," Payn-Knoper says. "This means not only connecting with other ag people, but proactively connecting with those around all sides of the food plate."
"Serve as a resource, share an inside look at what happens on your farm/ranch and answer questions without being defensive," she suggests. "You'll find your greatest champions in the next crisis in those who you connect with on a human level." 
Note: For more ag advocacy resources, consider AgChat Foundation's third annual Agvococy 2.0 Training.The two-day event will explore how farmers can effectively share agriculture's message using social media tools like Facebook, Twitter, Pinterest, YouTube, blogs and mobile applications. The Agvocacy 2.0 conference will be held August 23 – 24, 2012 at the Crowne Plaza Hotel, Kansas City, MO. Applications are available here.
Subscribe to Our Newsletters
BEEF Magazine is the source for beef production, management and market news.
You May Also Like
---