Springtime on the ranch is good for the rancher's soul
Springtime on the ranch is good for the rancher's soul
For many ranchers, optimism is abundant as new life is welcomed during spring calving season. Plus, voting will soon close on the "Scenes from Spring Calving" photo contest!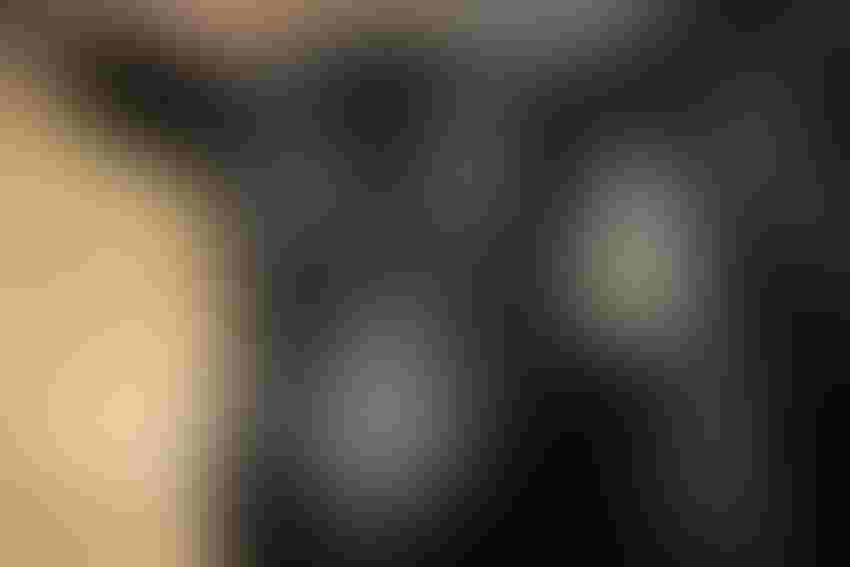 Springtime is finally here at our ranch in South Dakota. The ducks and geese have arrived. Tulips are popping up in my flower bed. The grass is starting to green up ever so slightly. The sun shines more often. The birds are chirping. I can leave my windows open while I spring clean. Our kids can finally play outside more often. And the calves are growing like weeds!
There's something about springtime on the ranch that makes me feel optimistic, rejuvenated and recommitted to our life in production agriculture. The woes of the seemingly never-ending winter are finally behind us, and we can start looking ahead to breeding, planting and the grazing season. Knock on wood that another Xanto blizzard doesn't hit us in April like last year!
Despite the challenges many are facing right now, on a good year I think we can all agree that springtime is magical on the ranch. My favorite part about this time of year is hopping on an ATV and cruising the pastures with my husband Tyler as we look at our calves. The bulk of our cows calve in February and March, so now that the calves are 4-6 weeks old, we can start to see how the genetic parings turned out and make decisions for next year's breeding options.
And I don't care how old I get, I'll never tire of seeing baby calves frolic and play in the pasture, tails up high as they race across the South Dakota hills. Each night as we watch the sunset on our ranch, cows tend to their calves or munch contentedly on hay. It's truly a rewarding time of year, and I'm grateful to be able to raise our kids in this lifestyle.
To celebrate this time of year, BEEF teamed up with Igenity to sponsor a photo contest titled, "Scenes from Spring Calving." Thanks to our readers for sharing some gorgeous images from your ranches. I love seeing the newborn calves and maternal cows in action.
View the complete gallery by clicking here.
From those entries, we narrowed the field to 15 finalists, and this past week, we asked you to help us select four champions to win 10 Igenity Beef DNA tests, valued at $290. Plus, we are giving away three BEEF caps to randomly selected voters.
Congratulations to our finalists: Curt Dahlstrom, Danielle Diniz, Rachel Jones, Louise Hall, Carol Greet, Randi DeBruyne, Autumn Fuhrman, Alex Carone, Suzanne Loepker, Ella Callicott, Derek Stehr, Amanda Towny, Haley Scott, Eric Gardner and Cathy Brown.
Vote for your favorite finalist's photo by clicking here.
The contest will officially close at noon on April 3, and you can vote daily! That means you have two more chances to select your four favorite images to help them secure a top spot in the contest.
Champions will be announced on April 4. Thanks for helping us make this another great contest! And I would love to hear how calving season is going in your neck of the woods. Email me at [email protected] and let me know how the calves are looking!
A side note, even as I feel optimistic and grateful for the sunshine and great weather we are experiencing right now, it goes without saying that not everyone is faring as well, and I'm mindful of those folks who were impacted by the bomb cyclone. Producers facing flooding and economic challenges may be feeling pretty pessimistic as they face devastating decisions on their operations, and my prayers continue to be in Nebraska and other affected states during this difficult time.
I recently donated my two children's books, "Levi's Lost Calf" and "Can-Do Cowkids" to an online fundraiser to help Nebraska cattlemen and women facing hard times. There are also photography sessions, western art prints, semen packages and more up for grabs, all donated by our peers in the beef industry.
The auction closes today, so click the link here to place your bids. Thanks to DP Online Auctions for hosting the Nebraska Cattlemen's Flood Relief Online Benefit Auction!
The opinions of Amanda Radke are not necessarily those of beefmagazine.com or Farm Progress.
Subscribe to Our Newsletters
BEEF Magazine is the source for beef production, management and market news.
You May Also Like
---