State Beef Councils partner on Nutrition Adventure
State Beef Councils partner on Nutrition Adventure
Immersive experience allows dieticians to learn about beef nutrition, research, and much more through discussions.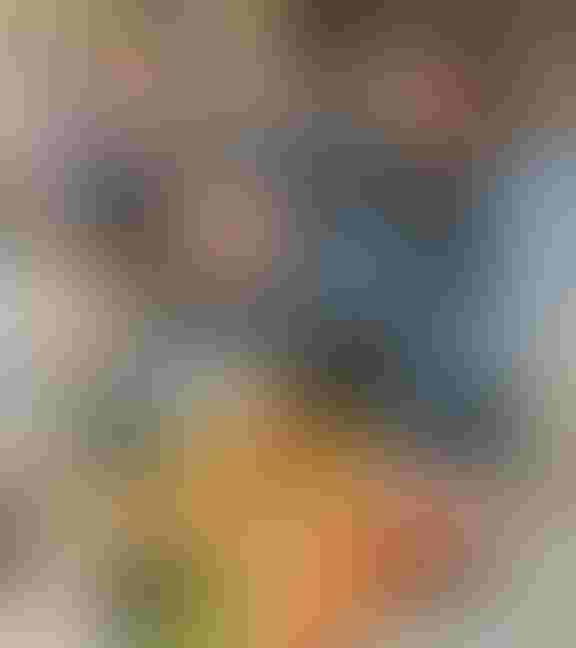 Are beef cattle sustainable? Why is food security an issue in the United States, and why does our population fall short on consuming macro and micronutrients? These are just some of the hard questions that the Nutrition Adventure conference answered through a panel of experts speaking to 28 dieticians from 12 different states, in and around Kansas City. 
Nutrition Adventure is an immersive experience where dieticians gather to learn from some of the best in the areas of beef nutrition, research, and much more through discussions and industry tours. It is a joint effort through the Nebraska, Kansas, Missouri and Oklahoma Beef Councils, and is held every other year since it requires a lot of preparation and planning, says Nebraska Beef Council Director of Nutrition and Education Mitch Rippe. 
"We had a great panel discussion with all aspects of the beef supply chain, with a cow calf operation, feed yard, veterinarian, Cargill." said Rippe. "So really focusing on the transparency aspect and providing them an opportunity to really ask anything and everything beef and production related." 
As for how the participants are chosen, Rippe said they invite colleagues of different state beef councils from across the country, as well as referred professionals from beef councils. Some presenters and their topics included Tryon Wickersham, PhD, who discussed in depth how beef cattle are sustainable, and Clancy Harrison, MS, RDN, FAND, whose mission is to educate and stop the gap of food insecurity. 
Another important aspect of Nutrition Adventure is the relationships that forms between participants and presenters. Megan Hall was a registered dietitian in attendance who works for Hyvee and Creighton University. Hall said it was enlightening to see other nutritionists' backgrounds and the variety of careers with dietetics at the conference. 
"I was just excited to get invited to go, and I didn't realize that the dietitians were going to be from all over the country," said Hall. "This was a great opportunity for me to be further educated and be surrounded by dieticians, which doesn't always happen." 
Hall said that she works with a variety of patients, from chronically ill, to female athletes with iron deficiencies, and that she recommends beef as a protein option in their diet often. 
"Beef can be cost effective, and help with maintaining higher iron levels, which then helps with better performance, etc," said Hall. "We need the continued message of dispelling any kind of myths that are out there and getting away from food having to be this perfect thing, and we need to make sure that we're eating and make sure that we're enjoying the eating process." 
For Suzanne Ousey, CEO of Nutrition Therapy Essentials of San Jose, California, the trip was about learning how to communicate better when there's any kind of backlash around beef in her line of work. 
"It brought a lot of things to my attention," said Ousey. "We're not going to back down as a company, we're not not going to use beef. It has a place in our society, with people and with nutrition."
Moving forward, the goal of Nutrition Adventure is for the dietitians to continue to work with their state beef councils and spread the message of beef in new and creative ways. 
"This is a really wonderful foundational piece," said Rippe. "Now they can continue to reach new audiences and create new programs that are local in their state, and just continue to expand that messaging."
Subscribe to Our Newsletters
BEEF Magazine is the source for beef production, management and market news.
You May Also Like
---