Summer 2013 Industry Event Calendar
Summer 2013 Industry Event Calendar
Here's a list of summer beef industry events going on around the country. Do you have one to add to the list? Email Jamie Purfeerst more information.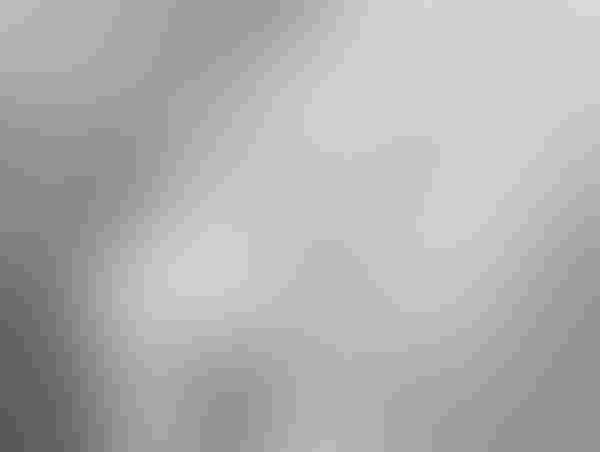 July
17-19 – Young Guns Conference, Best Western, Crossroads Inn, Loveland, CO; redangus.org or www.simmental.org.
27-28 – Simmental Breeders Sweepstakes, Kentucky Fair and Exposition Center Pavilion, Louisville, KY; 812-208-0956 or www.simmentalbreederssweepstakes.com.
August
Aug. 1-4 – National Junior Angus Association LEAD Conference, New Orleans, LA; 816-383-5100 or www.angus.org/njaa.
Aug. 2-4 ­– South Carolina Jr. Beef Round-Up, T. Ed Garrison Livestock Arena, Clemson University, Clemson; bit.ly/15Gq82C.
Aug. 5-7 – 59th Texas A&M Annual Beef Cattle Short Course, Texas A&M Campus, College Station; 979-845-7694 or animalscience-old.tamu.edu/ansc/BCSC/.
Aug. 6 – Strategic Cowherd Management: Surviving and Rebuilding After Persistent Drought, Frick Auditorium, Kansas State University campus; 785-532-1280 or www.KSUBeef.org.
Aug. 6-7 – Joint Strategy Forum on Animal Disease Traceability, Renaissance Denver Hotel, Denver, CO; 800-237-7193 or www.animalagriculture.org.
Aug. 7-10–Cattle Industry Summer Conference, Hyatt Regency Denver, Denver, CO; bit.ly/17hkO9H.
Aug. 10 – Southern Plains Beef Symposium, Ardmore Convention Center, Ardmore, OK; 580-223-6570 or www.southernplainsbeefsymposium.org.
Aug. 11-14 –International Conference on Lameness in Ruminants, University of Bristol School of Veterinary Sciences, Bristol Marriott City Centre Hotel, Bristol, England; www.bristol.ac.uk/vetscience/lamenessconf.
Aug. 13-14 – Nebraska Grazing Conference, Kearney Holiday Inn Hotel and Convention Center, Kearney; grassland.unl.edu/current-conference.
Aug. 14 – Cattle Trails Cattle Conference, Great Plains Coliseum, Comanche County Fairgrounds, Lawton, OK; agrisk.tamu.edu/cattle-trails-conference/.
Aug. 16 – South Dakota Beef Bucks Annual Golf Challenge, Brandon Golf Course, Brandon, SD; 888-640-MEAT or beefbucks.org.
Aug. 16-17 – Auburn University Department of Animal Sciences Beef Cattle Conference, Auburn University Overton/Goodwin Center, Auburn, AL; http://bit.ly/16EA5hw.
Aug. 20 – Certified Angus Beef® Feeding Quality Forum, Embassy Suites Omaha, Omaha, NE; 800-225-2333, ext. 298, or www.cabpartners.com.
Aug. 21 –University of Nebraska Gudmundsen Sandhills Laboratory (GSL) Open House, Gudmundsen Sandhills Laboratory, Whitman; 308-696-6701 or [email protected].
Aug. 22 – Certified Angus Beef®Feeding Quality Forum, Clarion Inn, Garden City, KS; 800-225-2333, ext. 298, or www.cabpartners.com.
Aug. 22 – Charolais On Feed: The Genetics Of Feed Efficiency Field Day, Holiday Inn Hotel and Conference Center, Urbana, IL;  816-464-5977 ext. 103 or www.charolaisusa.com.
September
Sept. 10-12 – Husker Harvest Days, Grand Island, NE; 309-586-5888or huskerharvestdays.com.
Sept. 11-12 – Eastern Kansas Grazing School, Franklin Country Fairgrounds, Ottawa, KS; 785-828- 4438 or [email protected].
Sept. 11-14 – Red Angus National Convention, Yogo Inn, Lewiston, MT; redangus.org/calendar/national-convention.
Sept. 12-13 – Eng Foundation Research Symposium on Cow Efficiency, Johnny Carson Center, University of Nebraska-Lincoln campus; Lincoln; 210-865-8376 or 575-743-6331.
Sept. 17-18 – 74th Minnesota Nutrition Conference, Mystic Lake Casino & Hotel, Prior Lake; 612-625-6776 or www.mnnutritionconf.umn.edu/.
Sept. 18-21 – 46th Annual Conference of the American Association of Bovine Practitioners, Milwaukee, WI; www.aabp.org/meeting/conference.asp.
Sept. 25 – KSU Beef Stocker Field Day, Manhattan, KS; bit.ly/120wyMz.
Subscribe to Our Newsletters
BEEF Magazine is the source for beef production, management and market news.
You May Also Like
---