Sustainability: The beef industry is leading from the front
Sustainability: The beef industry is leading from the front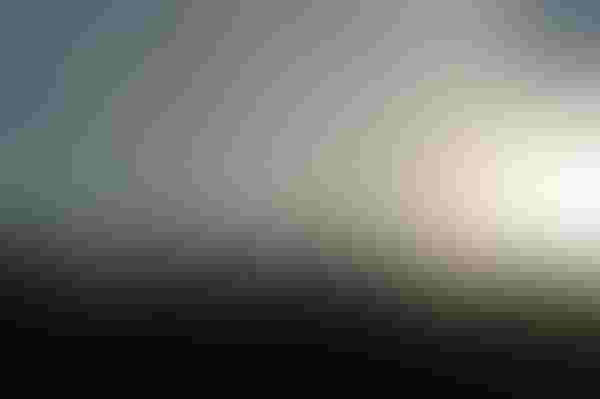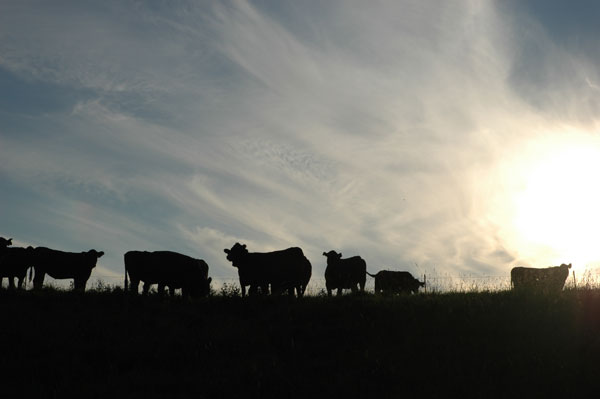 Is the beef industry giving the federal government a run for its money in an acronym contest? I don't think so, but it seems we need to keep a cheat sheet for all the acronyms we need to know in this business. Now we can add a new one – USRSB. 
USRSB stands for U.S. Roundtable for Sustainable Beef. Like most new entities, it has lofty goals, fairly lofty expectations and its critics. 
The main goal is to bring all the players together to help shape the sustainability framework for the U.S. beef value chain. Eventually that means identifying sustainability indicators, establishing verification methodologies and generating data. It will provide a means to have open and frank discussions among those who wish to have a say relative to sustainability and the beef industry. And just about everybody, it seems, wants to have a say relative to sustainability and the beef industry.
The USRSB is made up of producers and cattlemen's groups, processors, retailers, allied industry and what the groups calls civil society, which includes academia, activist groups, special interest groups and the like. So, roughly, its membership is open to anyone who wishes to weigh in on the direction of the beef industry.
The group says it will focus on establishing sustainability indicators, developing methods to verify that beef is being raised in a sustainable fashion and establish goals for progress. It also aims to create a philosophy and a program for implementing objectives and to create field projects to validate or prove sustainability concepts. 
While not part of the Global Roundtable for Sustainable Beef (GRSB), this group is expected to help the beef industry interact with the GRSB's global initiatives. In line with those initiatives, the USRSB will not mandate standards or verify performance of individual stakeholders. It has no desire to become the police or a business that creates profit from the sustainability movement. Rather, it aims to be a voice for the beef industry in its efforts to help shape the sustainability debate. 
It is hard to argue with any of these goals, and the widespread growth in membership among stakeholders indicate that the group's objectives, goals, vision and mission is in alignment with the industry as a whole. However, that doesn't mean it isn't without its critics. 
This is a fairly inclusive group, and that makes some within our industry nervous. There are some producers who simply believe that we should walk away from the sustainability movement and all its initiatives as a whole. They are correct in assuming that not all of the people at the table have the best interest of our industry at heart. The fear is that, inevitability, they will lead producers to change some of the things we do in our day-to-day business as we go about producing the greatest tasting protein product in the world in an efficient manner. 

BEEF Seedstock 100
Looking for a new seedstock provider? Use our BEEF Seedstock 100 listing to find the largest bull sellers in the U.S. Browse the Seedstock 100 list here.
Yet, the vast majority in the industry seems to be in the camp that we need to be at the table and that we can't walk away from the process and the discussions just because we won't like everything that is proposed. I can't think of any industry that embodies sustainability more than the cattle industry, and it only makes sense that we engage in and help shape what most everyone considers to be a major emphasis moving forward. 
I think it is telling that, in the past, our opponents have rarely felt it necessary or beneficial to sit down with us at the same table; however, they feel compelled to do so relative to sustainability. It is the foundation of our business and they realize that instead of reacting to this challenge, we are leading from the front. The industry's leadership needs to be saluted for taking such an active role in helping shape the debates that will occur relative to sustainability. Certainly, the critics will be provided with ample ammunition, but the industry will be far better positioned for the future by joining in. 
The opinions of Troy Marshall are not necessarily those of beefmagazine.com and the Penton Agriculture Group.
You might also like:
8 biggest roadblocks to ranch profitability
Five foundational ideas for a successful ranch
Why baleage has an advantage over dry hay
Virtual Tour: Visit the world's largest vertically integrated cattle operation
10 signs you grew up on a farm
Tips for minimizing heat stress in cattle
Subscribe to Our Newsletters
BEEF Magazine is the source for beef production, management and market news.
You May Also Like
---