Talk To Your Banker, Trust Your Instincts
Talk To Your Banker, Trust Your Instincts
The beef industry is feeling the stress of a year gone awry. Your banker can be a resource to help manage the situation.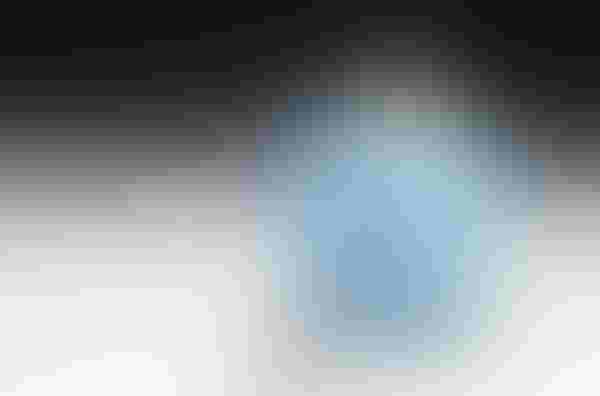 If the drought of 2011 was a game changer, what's the drought of 2012? Game over?
Not yet, say two banking executives. While this year's drought has different dynamics than the Southern Plains disaster of last year, most ranchers will likely be able to hang on, says Steve Hatz, senior vice president and regional manager of Bank of the West's agribusiness division, based in Omaha, NE.
"Those guys are a lot smarter than we are," he says of their customers, "and most of them are patient." Drought-affected ranchers in the Northern Plains and elsewhere don't have the alternatives that Southern Plains cattlemen had last year – there isn't as much extra grass to move cattle onto and hay is in very short supply.
But Hatz says many cow-calf producers have done well the past few years and have some liquidity. "It's not good, because they have to get rid of their manufacturing plant with the cowherd. But they have some financial strength to rely on at this point in time."
Industry Resource Page: Tips For Profit
So Hatz says, rather than tell customers what to do, they're going to listen to what the strategies are and see how they can best help finance those plans.
And, adds Roger Sturdevant, executive vice president and head of Bank of the West's agriculture and rural commercial banking division in Fresno, CA, producers should get started right away. "I think it's prudent to engage in those discussions with your banker sooner rather than later to develop various options with various assumptions."
He says to talk through the what-ifs of what might happen if various scenarios come to pass. "Assess your risk management tools and what, if anything, can help you reduce some of the volatility going forward."
As you're assessing risk, don't forget to factor in counter-party risk, the bankers say. Financial and production risk is pervasive throughout agriculture now, "So you need to know who you're doing business with and understand what their stresses are and what their weaknesses are," Hatz says.
Then you can take steps to protect yourself, Sturdevant adds. "If you feel the need to start dealing with people you haven't dealt with before, their lender can usually help in assessing," if they're a good counter-party risk. "Are these people you can trust doing business with or are there ways you can protect yourself?"
While ranchers may be able to get through the year, the bankers are more concerned about cattle feeders. "We're going to have some major weeding out of some commercial feedlots that don't perform well, aren't managed that well or don't have all the financial tools," Hatz says.
The trend in cattle feeding is for more and more of the cattle on feed to be owned by the feedyard, and the bankers don't see that changing. "Feedyards need to have the working capital and the liquidity to be able to enter that strategy," Hatz says.
Closer Look: Learn to manage feedlot stress
The best thing beef producers can do is talk with their banker, Hatz says. "I don't think you look to them for answers. I think you look to them to listen to and challenge your strategies, and work with you to figure out the stresses you have."
There's no magic wand that will get producers through this drought, they say. "But I think communication is still the key," Hatz says. "It's the key when we're doing well, but it's twice as important when we have this much volatility and stress."
Subscribe to Our Newsletters
BEEF Magazine is the source for beef production, management and market news.
You May Also Like
---