Thanks, Domino's, for supporting modern ag!
Thanks, Domino's, for supporting modern ag!
Domino's Pizza vows to never cave to animal rights extremists.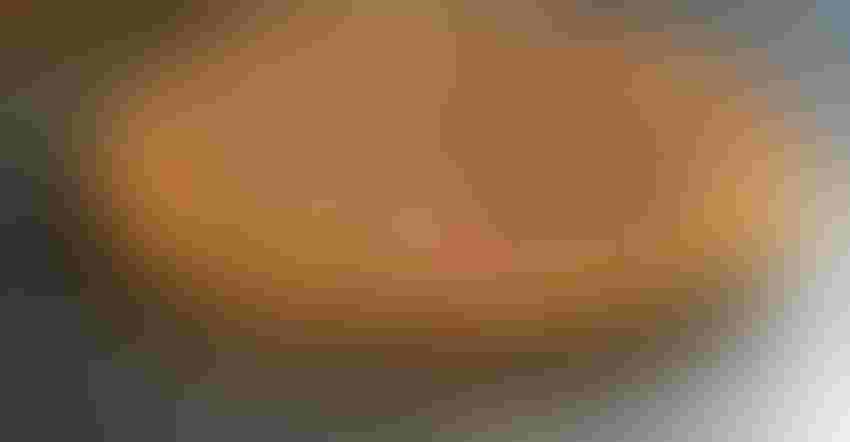 Grab a box of Domino's pizza this week and enjoy it with your family, knowing with full confidence that the food chain supports America's farmers and ranchers without hesitation.

In a recent report from Brownfield Ag News, which recapped highlights of the Animal Ag Alliance summit in Kansas City, "Animal rights groups have been successful in pressuring many of the top food companies and restaurant chains to adopt stricter animal welfare policies, such as cage-free eggs and gestation stall-free pork. One notable exception is Domino's Pizza, based in Ann Arbor, Mich., which has stood its ground in the face of extreme pressure from animal activists."

Tim McIntyre told Brownfield that "farmers know best." It's as simple as that.

"We will never tell a farmer how to farm. We will never tell a rancher how to raise his or her animals," said McIntyre. "What we believe is they're the experts. They have the most vested interest in raising their livestock. It's not just a job, we recognize that. It's a life and we appreciate that—and we're not afraid to stand up and say it."

Isn't that a breath of fresh air compared to the Chipotles, Paneras, McDonald's, Subways and other restaurant chains that have cowered to the animal rights agenda and pushed a very anti-modern agriculture product onto their consumers? Despite activist pressures, however, McIntyre said, "Domino's will not cave."

"Over the years, because we have taken the tack of what I'll call 'leaning into the punch'—and we've taken the punch and sometimes we punch back—we've been lucky enough to see that the extremists will go away when they realize that we are not going to cave," he says. "The best answer is to be deaf. To not hear them, to not respond, to not give them a platform. The biggest mistake we make is believing that they are reasonable people. We've learned they're not. That's why they're called extremists."

Yet, it seems like we constantly have to listen to the barrage of comments from the affluent 2% of extreme activist vegans in this country. The other 98% of folks want to eat their meat in peace, without feeling guilty, concerned or worried about the safety, ethics or nutrition of the foods they are offering their families.

So I'm proud to support a restaurant like Domino's, which has partnered with the dairy checkoff in years past, and clearly has a strong handle on the folks who produce the meat and cheese toppings that make these pizzas so delicious.

Thanks, Domino's, for letting us do our jobs! It really means a lot!  
The opinions of Amanda Radke are not necessarily those of beefmagazine.com or Penton Agriculture.
Subscribe to Our Newsletters
BEEF Magazine is the source for beef production, management and market news.
You May Also Like
---