The "Middlemen" -- Retailers, Food Service Parcel & Peddle Beef
The "Middlemen" -- Retailers, Food Service Parcel & Peddle Beef
It's a long way from the packer to the plate. Here's a look at those "middle men" who get the beef to the end market where it's needed. Don't miss the full "Connecting The Dots" series:Part 1: Industry Big PicturePart 2: Seedstock SectorPart 3: Cow-Calf SectorPart 4: Stocker SectorPart 5: Feedlot SectorPart 6: Packing Sector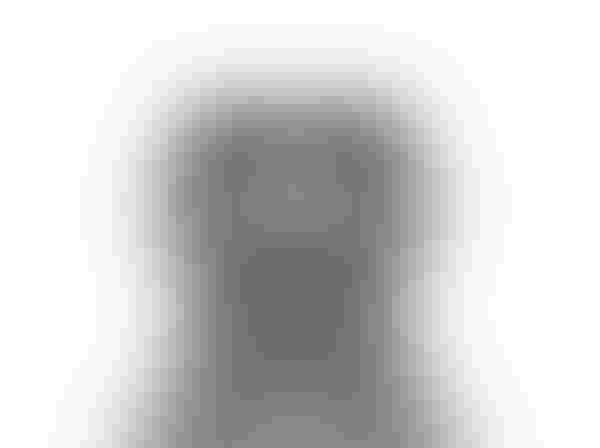 Imagine a sea parceled out to hundreds of millions of consumers, who have instant access to the quantity they need and want, every day of the year at any time of day.
That's basically what happens with beef every year, some 26 billion lbs. in 2011, according to USDA's Economic Research Service (ERS). Beef production in 2011 was worth about $79 billion.
Every ounce of beef produced reaches domestic consumers through either retailers or food service operators. In turn, every ounce that leaves the packer and reaches retailers and foodservice providers must travel via a simple-appearing, yet extremely complex network of wholesalers, distributors and further processors.
Generally speaking, retailers and food service providers either buy directly from packers, from wholesalers/distributors who buy from packers, or from further processors. A further processor example is a company that buys trim to make and sell as ground beef, or a company that buys and cooks hamburger to create taco meat mix.
"Year to year, there's about a 50% split between beef going to retail and beef going to food service," says Trevor Amen, director of market intelligence for the National Cattlemen's Beef Association (NCBA), contractor for the beef checkoff program.
Of the half going to food service, Amen explains about 65% is ground beef with the remainder being whole-muscle cuts. Of the half going to retail, about 50% is ground beef; the other 50% is marketed as fresh beef cuts.
These clear-cut avenues get shadowy in a hurry, though, because some companies serve multiple functions.
For example, Jim Henger, NCBA senior executive director of business-to-business marketing, explains many packers also own further-processing facilities.
Likewise, some of today's largest retailers, such as Walmart and Costco, have their own divisions that serve the wholesale function, buying and warehousing a sea of beef, then parceling out the quantity and kind needed by various stores.
BEEF Chat: Inside Costco
For purposes here, wholesale is defined as purchasing a large volume of beef and then selling and/or distributing it in smaller quantities and/or different varieties.
In the case of beef, trucks carry about 40,000 lbs. in a load, whether that weight is in live cattle, swinging carcasses, boxed primals or boxes of specific cuts of specific portion sizes.
"Wholesalers can buy full truckloads, get a cheaper price and maintain a fresh inventory," Henger says. Conversely, he explains smaller-sized retailers and food service operators may not have the capital to deal in truckload quantities or enough business to turn enough volume to keep such a sizable inventory fresh.
For smaller retailers, wholesalers, like Supervalu and Associated Grocers, perform that same function. In food service, the largest wholesalers include the likes of Sysco Foods and U.S. Foodservice.
"Typically, wholesale used to be the step between the packer and the retailer," Henger says. It still is, but he explains the line has grown almost invisible in some cases as large retailers take on the role themselves.
Incidentally, another reason the lines become murky is the simple fact that most of the data involved in figuring out who sells to whom is proprietary.
As an example, the beef checkoff funds research of beef volume and dollar sales within the retail and food service channels. For retail sales information, Amen says they rely on Freshlook Marketing retail scanner data. For food service, they employ volumetric data through Technomic. Neither is fully reflective of every beef purchase or sale within the channels.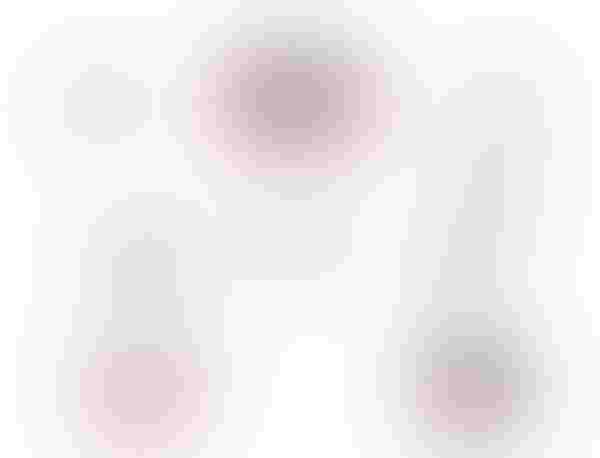 Wholesalers are bigger, fewer
The same consolidation and concentration that economics has driven in retailing has occurred in wholesaling, Henger says.
In an overview of the wholesaling sector from the ERS, analysts explain: "As consolidation in food retailing increases, manufacturers and large retailers offering a broad assortment of items have found it advantageous to negotiate directly with each other, reducing the power and influence of traditional wholesalers. Self-distribution is the preferred method of vertical coordination for large grocery chain stores (those with 11 or more stores). In 2001, 82% of chain stores were self-distributing."
Some of the largest wholesalers are taking a similar integrated approach.
"Given uncertainty about the ability of independent retailers to compete with the larger chains, some of the largest grocery wholesalers are placing greater emphasis on owning retail operations," ERS analysts say. "This is illustrated by Supervalu's purchase of Albertsons in 2006, or the second-largest grocery wholesaler purchasing the third-largest grocery retailer."
According to ERS, sales by the 20 largest food retailers in 2009 tallied $404.2 billion. That was about 64.2% of U.S. grocery store sales, compared to 39.2% in 1992.
A Closer Look: It's Not Your Grandmother's Grocery Store
"The nation's 210,000 traditional food stores sold $548 billion of retail food and nonfood products in 2009," say ERS analysts. "Grocery stores, including supermarkets, accounted for the largest share of food store sales (89.6%), followed by convenience stores without gasoline (6.4%)."
Non-traditional retail stores continue to account for more food-at-home sales, too. Think here of the cold cuts sold at the local drugstore, as an example. In 1999, non-traditional store's share of food-at-home sales was 18.6%. It was 27.8% in 2009, according to ERS.
"Some wholesalers get bigger, buying smaller regional wholesalers," Henger says. "One reason smaller wholesalers don't make it is that they can't afford new technology or to update facilities to compete with larger players."
If you've ever had a chance to stand amid the automated, high-speed chaos of a packer's boxed-beef distribution facility, then you have some idea of the seven-figure-plus investments required of modern, competitive inventory tracking and control, distribution and all the rest. The technology employed in these areas is truly mind-boggling.
Food service is consolidating
Unsurprisingly, food service distributors have grown more consolidated and concentrated in tandem with the sector they serve, too.
According to Amen, the top 500 food service chains comprise 65% of total restaurant sales today.
"To illustrate the growth of restaurant chain sales: the top 100 restaurant chains comprised 51% of total restaurant sales in 2001; by 2011, they were 58%," Amen says. "Distributors have gained significant market share over the years. In 2005, the top nine distributors had 35% of total food service sales. By 2010, the top distributors reflected 46% of total food service sales."
For perspective, giant food distributor Sysco cites $42.4 billion of sales in its 2012 annual report; $1.1 billion in net earnings.
In general, there are three types of food service distributors, ERS says:
Broadline food service distributors. These are companies that traditionally purchase a wide range of food products from manufacturers and stock these goods in one of their distribution centers. Most broadline distributors offer value-added services designed to meet the needs of single-store restaurants and small chains. For instance, food service operators without the staff to research new products and plan menus may rely on a distributor's sales representative for assistance.

Specialty distributors. These are entities that don't stock a wide range of products, but operate in niche markets where it's necessary to have specialized knowledge about the type of product being handled or type of operator being served. For example, there are product specialists for specialty-cut meats, produce, ice cream and coffee. Market specialists serve a wide range of niche operators, such as convenience stores, hotels/motels, and club warehouses.

System distributors. These are food service wholesalers that serve a customer base consisting mostly of chain restaurants with centralized purchasing and menu development. Individual operators within chains may not require the value-added services provided by a broadline or specialty distributor, such as obtaining information about new products or assistance in developing and preparing new menu items.
Doing it right
Once a calf leaves the ranch, or a fed steer loads out of the feedlot, producers have no control over how the beef will be handled. By knowing more about the process, though, Henger says you have keener awareness of how vital everyone's role is at each stage.
"It's just so important that each step in the supply chain is done right. It's critical that each one does their job right so the next one in line can concentrate on what they do," Henger says. "Everyone relies on everyone else before them and after them to do the right thing."
Subscribe to Our Newsletters
BEEF Magazine is the source for beef production, management and market news.
You May Also Like
---