The rise of compact track loaders
The rise of compact track loaders
Compact track loaders offer some major advantages for ranchers.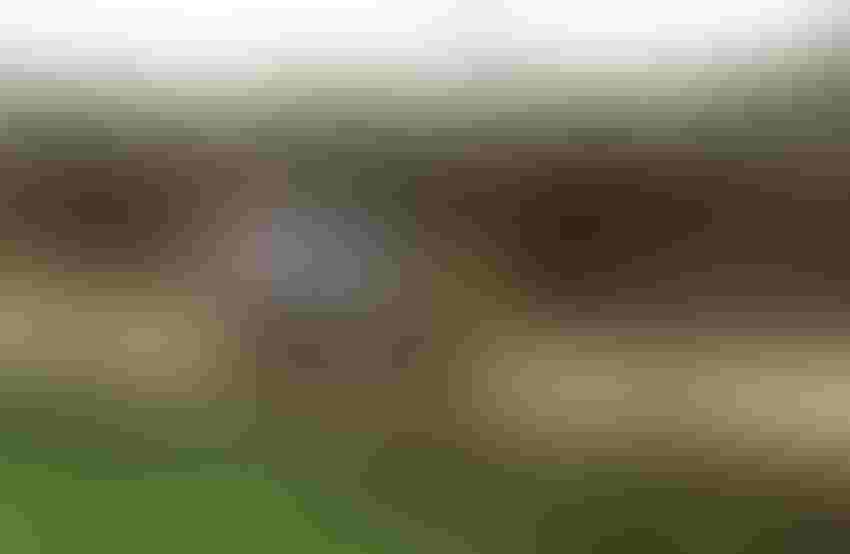 By Jason Boerger
Equipment trends over the past decade reveal no bigger success than compact track loaders. These durable, versatile and cost-effective loaders have continued to reign in the compact equipment industry because of their power and ability to work in all seasons. In fact, the Association of Equipment Manufacturers (AEM) shows that compact track loader sales have grown by roughly 20% in the agriculture market from 2015-2017.
Powerful pushing, digging and lifting performance; exceptional traction; minimal ground disturbance; increased flotation; and attachment versatility are just a few of the features and benefits that make compact track loaders one of the most popular machines in the agriculture industry.
Better maneuverability in challenging conditions
Compact track loaders allow operators to work year-round thanks to a unique balance of torque and tractive effort, which provides greater pushing power and mobility.
More ground-to-surface contact optimizes a compact track loader's power and performance on rough terrain, inclines and uneven surfaces. When traveling over established surfaces, tracks distribute the machine's weight across a larger area, minimizing ground disturbance. To best match ground conditions, compact track loaders can be outfitted with narrow or wide tracks and different tread patterns.
The tracked undercarriage of the compact track loader provides low ground pressure and enhanced flotation and traction when working in soft, sandy, wet or muddy conditions. Multiple undercarriage styles, including solid-mount and suspension undercarriages, are designed with a suspension system to increase operator comfort by minimizing vibration. Features like cab enclosures, heat and air conditioning, suspension seats and radios further enhance operator comfort. Some manufacturers even offer faster travel options on their compact track loaders to reduce time spent traveling across the farm.
These machine features and benefits can translate into increased efficiency, allowing you to complete more work in less time throughout the year.
Powerful lifting abilities
Many compact track loaders have high lift capacities for loading and placing materials. Many manufacturers offer a choice of two distinctive designs – a vertical lift path and a radius lift path – to match the level of lifting to your most frequent tasks.
For example, a vertical lift path loader provides higher lift capacity and more reach at full lift height than a radius-lift-path loader. When maximum reach is achieved at full lift height, it is easier to clear high-sided mixers and to perform jobs that require repeated lifting at taller heights.
A radius lift path loader raises the load in an arc that provides maximum reach at truck bed height. This machine design excels at jobs with mid-range or lower working heights, like dumping material over a wall, backfilling or loading, unloading flatbed trucks and leveling and grading.
Multiple attachment offerings
To increase the versatility of the machine, some manufacturers offer more than 70 unique attachments for compact track loaders, including pallet forks, snow pushers, snow blades and rotary cutters, to increase the versatility of the machine.
Attachments can help you take on season-specific work and may even replace the need for multiple machines. For example, you can use an auger to dig post holes; an industrial grapple to grab hard-to-handle objects and transport the material; a snow pusher to clear farmyards and driveways; or an angle broom to sweep dirt from paved areas or loose straw from the barn.
It's also important to assess the value of high-flow auxiliary hydraulics for compact track loaders and attachments that can benefit from an extra power boost.
Cost of ownership
While it's true that similar-sized skid-steer loaders typically have a lower initial purchase price compared to compact track loaders, rubber tracks can last about twice as long as tires, if proper operation is followed. Track and tire life will depend on the surface where the loaders are working. For example, loaders working on concrete or asphalt will generally need replacement tracks and tires sooner than loaders performing tasks on dirt.
Minimizing the operation of compact track loaders on asphalt and concrete surfaces helps keep operating costs down and increases the life of rubber tracks. Make gradual turns, rather than sharp turns, to increase the rubber track life and to prevent damage to established surfaces such as lawns.
Producers should also consider downtime costs when evaluating compact track loaders. If ground conditions are soft, sandy, wet or muddy, skid-steer loaders may not be able to work. A compact track loader is designed to handle adverse underfoot conditions, so weather won't halt your productivity.
Ignoring compact track loader maintenance may lead to expensive repairs and unplanned downtime. Always perform preventive maintenance tasks, such as greasing the loader and checking the hydraulic oil site gauge, on a routine schedule. These are outlined in your Operation & Maintenance Manual. In addition, turn off the machine or lower the engine throttle when you're not working to save on fuel. Over the course of a day, this time will add up and lead to fuel savings.
Based on information provided by AEM, compact track loader sales continue to rise in agriculture, particularly for producers who are cleaning barns and need extra traction or those working in wet conditions that require the additional flotation a compact track loader provides. Equipped with multiple features and attachments, you can work longer, harder and smarter all year long.
Jason Boerger is a marketing manager for Bobcat Company.
Subscribe to Our Newsletters
BEEF Magazine is the source for beef production, management and market news.
You May Also Like
---