The secret reason why ranchers are so happy
The secret reason why ranchers are so happy
What makes farmers and ranchers so happy? Turns out, there's science that proves working with the land makes for happier people.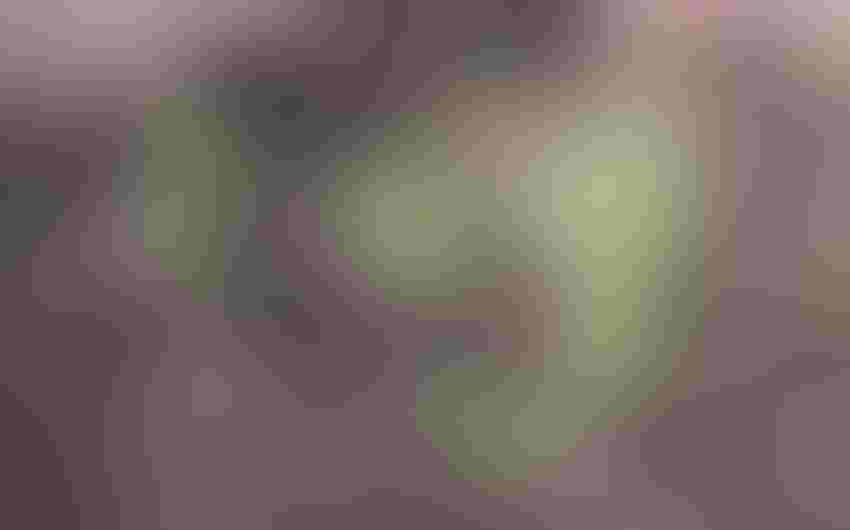 Commodity markets aren't the best right now. The weather is unpredictable. The future is sometimes uncertain. These are the worries of today's farmers and ranchers.

However, despite these worries, it turns out people who work with the land are in an occupation that lends itself to happiness.

Is it the fresh air? Being your own boss? Managing livestock? Building something from the ground up? Growing plants from the soil? What is it that makes farmers and ranchers so good natured, even in the worst of times?
READ: Cattle's impact on soil health is real and valuable

Apparently, the secret to happiness is dirt.

According to Bonnie L. Grant for GardeningKnowHow.com, "Prozac may not be the only way to get rid of your serious blues. Soil microbes have been found to have similar effects on the brain and are without side effects and chemical dependency potential."

Grant says that new research verifies that microbes in the soil have a positive link to human health.

Grant writes, "Did you know that there's a natural antidepressant in soil? It's true. Mycobacterium vaccae is the substance under study and has indeed been found to mirror the effect on neurons that drugs like Prozac provide. The bacterium is found in soil and may stimulate serotonin production, which makes you relaxed and happier. Studies were conducted on cancer patients and they reported a better quality of life and less stress. Lack of serotonin has been linked to depression, anxiety, obsessive compulsive disorder and bipolar problems,"she says.

"The bacterium appears to be a natural antidepressant in soil and has no adverse health effects. These antidepressant microbes in soil may be as easy to use as just playing in the dirt. Most avid gardeners will tell you that their landscape is their 'happy place' and the actual physical act of gardening is a stress reducer and mood lifter. The fact that there is some science behind it adds additional credibility to these garden addicts' claims," Grant adds.

"Mycobacterium antidepressant microbes in soil are also being investigated for improving cognitive function, Crohn's disease and even rheumatoid arthritis. Antidepressant microbes in soil cause cytokine levels to rise, which results in the production of higher levels of serotonin.
The bacterium was tested both by injection and ingestion on rats and the results were increased cognitive ability, lower stress and better concentration to tasks than a control group."

Whether it's spring planting in the fields, gardening in your backyard plot, digging holes for posts while fencing, hauling and spreading manure or just spending time outside, it turns out that working with the soil is truly the secret to happiness. So get out there and enjoy the natural mood boost! It's a side benefit of being in agriculture!
The opinions of Amanda Radke are not necessarily those of beefmagazine.com or Penton Agriculture.
Subscribe to Our Newsletters
BEEF Magazine is the source for beef production, management and market news.
You May Also Like
---