The System Worked, BSE Expert Says In Tuesday Press Conference
The System Worked, BSE Expert Says In Tuesday Press Conference
The April 24 announcement by USDA of a California dairy cow diagnosed with atypical BSE (Bovine Spongiform Encephalopathy) shows that the aggressive surveillance system in place in the U.S. is working.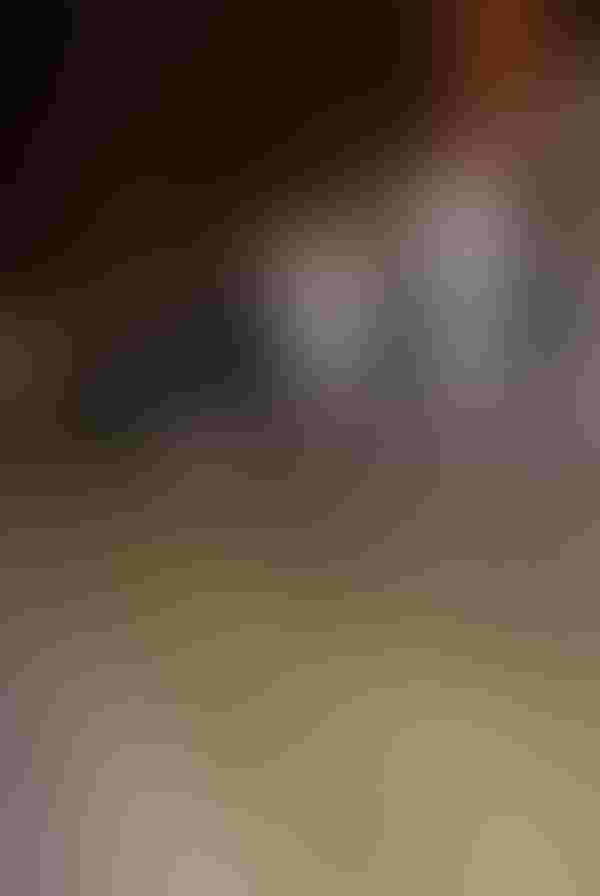 Noting that USDA is very early into an epidemiological investigation that likely could take time to fully play out, a BSE expert said the discovery of the nation's fourth case of BSE, this one in a California dairy cow, "really does illustrate that our surveillance system is working very well."
According to Guy Loneragan, an epidemiologist and professor of food safety and public health at Texas Tech University, BSE is extremely rare in the U.S. However, in an abundance of caution, there are a series of interlocking firewalls designed to prevent the disease in cattle and a surveillance system designed to specifically identify a case should it occur.
According to USDA, the animal in question was presented for rendering. That's important, Loneragan says, because it means that none of the animal entered the pet food supply. "It does not represent an animal health concern and does not represent a public health concern," he says. Annually, 40,000 samples are taken from at-risk cattle most likely to have developed the disease—downers, those that are distressed or diseased, and cattle that die on farms, Loneragan says.
The other important element in the case is that the strain of BSE was identified as "atypical." Atypical BSE is an extremely rare variant of the disease and differs from classical BSE by its protein fingerprint, Loneragan says. Since BSE was first identified in England in the 1980s, there have been around 180,000 cases of classical BSE, he says, nearly all of them in the UK. Only 60-plus cases of atypical BSE have been identified.
In the U.S., the first case of BSE, the infamous "Cow that stole Christmas" that was announced in December 2003, was classical BSE. The other three cases—in 2005, 2006 and 2012—were atypical BSE. Of those four cases, two were found in dairy cattle and two in beef cattle.
Since atypical BSE is very rare, scientists are still trying to unravel its mysteries, Loneragan says. While scientists are reasonably confident that classical BSE is spread through feed, and controls have been in place for many years to prevent that, it's thought that atypical BSE is a spontaneous event that occurs primarily in older cattle.
"If you look at the 60 cases (of atypical BSE) that have occurred around the world, they appear to have occurred quite randomly and they are independent of a BSE epidemic, for instance in Europe, where they have sufficient number of cases to epidemiologically model an epidemic," Loneragan says. "The atypical cases occurred independent of that, which would indicate that it is distinct from a BSE epidemic."
Markets react
Live cattle futures closed down the limit April 24, the day USDA made its announcement, but rebounded in overnight trading, according to economists at the Chicago Mercantile Exchange (CME). Writing in the CME's April 25 Daily Livestock Report, economists Len Steiner and Steve Meyer note that while the effect on domestic demand in the early stages of this case are unknown and unknowable, domestic consumer reaction to the previous three BSE announcements was muted and futures bounced back.
The larger question is how international trading partners will react. "We think the impact of the recent BSR case on U.S. beef exports will be limited," Steiner and Meyer say. "How Asian markets and Russia respond to this latest outbreak will be critical and we think the response will be restrained. The U.S. is recognized by OIE (World Animal Health Organization) as a country with 'controlled risk for BSE.' Our trading partners recognize this and trade on this basis. This does not mean that some countries may not suspend trade, but most are likely to continue to do business as usual." Click here to see the full CME report for April 25.
There was no international reaction the day USDA announced the case, which Colin Woodall, vice president of government affairs for the National Cattlemen's Beef Association (NCBA), said was encouraging. He says NCBA has been in contact with the diplomatic staffs of U.S. trading partners, as has USDA, and there was no indication early on that any markets would be shut down or any discussions with the Japanese regarding moving to a 30-month age limit – from the current 20-month limit – on exports would be suspended.
Loneragan is also hopeful that international reaction will be restrained. The scientific understanding of BSE is much greater now and more countries subscribe to OIE regulations regarding trade in beef and beef products. He said OIE regularly updates its guidelines as science advances the world's understanding of BSE.
"It has established mechanisms by which countries that are part of the organization can effectively and safely trade in beef," Loneragan says. "I am hopeful that as more countries have signed on and implemented those regulations, that there will be less disruption in trade."
For more information on BSE, go to www.bseinfo.org.
Subscribe to Our Newsletters
BEEF Magazine is the source for beef production, management and market news.
You May Also Like
---