Though Concerns Remain, There's Optimism For Ag's Future
Though Concerns Remain, There's Optimism For Ag's Future
Trying to prognosticate the future for agriculture is a chancy thing, even under the best of circumstances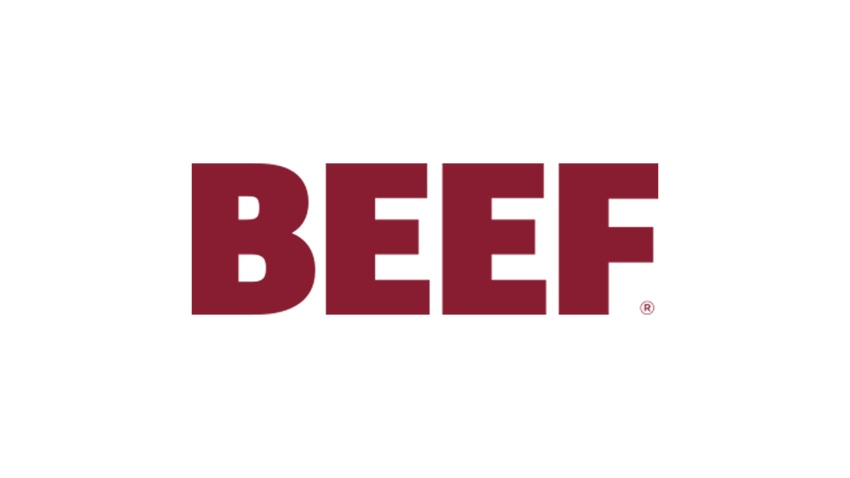 Trying to prognosticate the future for agriculture is a chancy thing, even under the best of circumstances.
What's happened lately, not only in the ag economy but the larger national and global economies as well, can hardly be described as "the best of circumstances."
But take a snapshot of the general economic landscape as summer settles in and things are looking up. "I think the recovery is starting to take hold," says Jason Henderson, vice president and Omaha Branch executive with the Federal Reserve Bank of Kansas City. He thinks, however, it will be a modest recovery.
"Basically the general consensus is we're looking at a 3% growth in gross domestic product (GDP) this year, which typically, for the first year after a recession, is sluggish. Usually we grow about 4.5%. But it's still positive growth, especially after what we've been through the last 1½ years or so."
Henderson is still concerned about the unemployment rate. A key indication of more prosperous economic times is this – when will the stronger economy translate into more jobs? Those indications are still elusive.
Henderson thinks the unemployment rate will decline slightly the second half of the year. "But for the year in general, it's going to remain above 9%. That's high by historical standards, but it should continue to decline into 2011 and 2012."
Those are encouraging words for cattle producers, especially in light of what just a small uptick in consumer spending did for beef demand this spring.
Worst/best scenarios
If the lessons of 2008 and 2009 taught cattlemen anything, it's that reduced consumer demand trumps short supplies, and high input costs are a profit buzzkill. Henderson's worst- and best-case scenarios for livestock revolve around these basic truths.

Should economic activity stall and we don't see additional strength materialize in consumer spending, profit opportunities for cattlemen may be more limited, he says. "Limited income gains mean people limit their purchases of higher-priced proteins."
Henderson's other worst-case scenario is a same song, second verse for feed prices. If we get stronger demand that leads to sharper increases in commodity prices, it could translate into higher feed prices, especially if any potential uptick in corn prices outruns any gains in cattle prices.
On a more positive note, Hender-son's best-case scenario for cattlemen is a continued expansion in consumer spending that lifts the demand for proteins. If unemployment should fall below 9% this year, he thinks that will provide a strong boost in spending and higher profitability for the livestock sector.
Another lesson from 2009: What happens globally on a macroeconomic level has a direct effect on the microeconomic forces at the ranch gate. There, Henderson sees some positive signs.
"China was a little sluggish last year, but if you look at some private-sector forecasts, they're expected to grow by double digits in 2010." China's economy grew 8% last year and forecasts are for 10% growth this year. "Japan is expected to post stronger growth," he says. Europe's economies are a concern and bear watching, but he predicts Mexico and Canada will post strong gains in 2010.
Three factors
According to Danny Klinefelter, Texas AgriLife Extension ag economist, three factors will affect the future of the general U.S. ag economy in the next few years:
• How soon net farm income rebounds,
• What happens to land values,
• How soon and how much interest rates increase.
Net farm income in 2008 was $87 billion. In 2009, it plummeted to $57 billion, driven largely by the livestock sector. "If net farm income stays below $60 billion for two or three years, we're going to have some problems. If it falls below $50 billion, we're going to have big problems," he says. "USDA is saying it's going to be $67-68 billion this year. I'm not quite convinced that's true."
Land values, he says, are holding firm. "Part of that is because the market has become very thin. If you look at the volume of land turning over in the past few years, it's been cut in half."
That's because there's no other good place to put money and those with ag land have become more reluctant sellers. That's also the reason, he says, that much of the ag land that is sold is going to outside investors or farmers and ranchers who have cash to invest. While ag land is not a great cash-flow generator, it's a good inflation hedge, and demand for ag land will likely stay strong this year.
Then there's interest rates. "I don't see a major increase in 2010 because the Fed is trying to keep the economy rolling," Klinefelter says. In addition, there is very little private sector competition with the federal government for money, which will tend to keep a lid on rates. "The other thing, 40% of the U.S. debt is held by foreign investors. The reality is they have to stay hitched, primarily because right now there's no other currency to put their money in."
The events of the past year or two have given lenders a lot less appetite for risk, Klinefelter says. "You're going to see a lot of emphasis on borrower risk management," he says, and borrowers will be expected to have more working capital, or liquidity.
That means the producer will have to be a better risk manager. Klinefelter says, "That's going to be one of the major things in the next five years to determine who's still in the game and who has to exit."
Subscribe to Our Newsletters
BEEF Magazine is the source for beef production, management and market news.
You May Also Like
---