Trending Headlines: Beef industry politics heats up
Trending Headlines: Beef industry politics heats up
Senators asks DOJ to investigate packers. JBS ditches NCBA. Oregonians and Coloradans push back against anti-ag regulations. Argentina bans beef exports.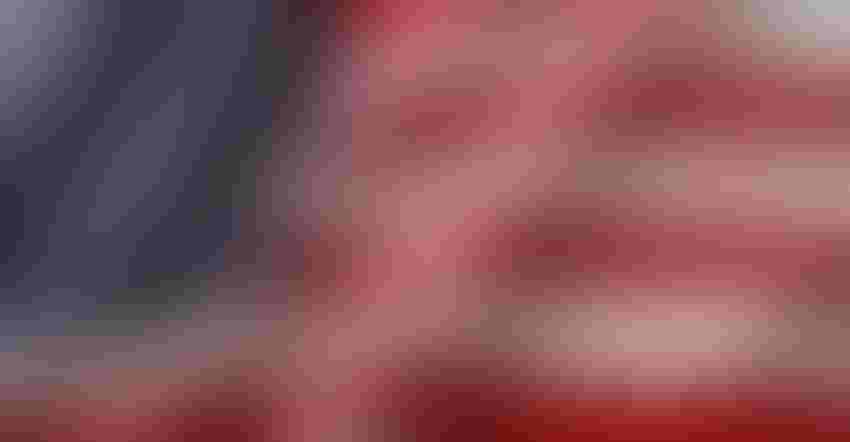 It looks to be a hot, hot summer of beef industry politics, with moves happening regionally, nationally and globally that would impact cattle ranchers and beef lovers alike.
Here's a roundup of what's going on around the country and the world. Stay tuned for more updates as things arise.
1. "Rounds, Smith launch nationwide effort to protect cattlemen" via Senator Rounds news release
"We're calling on all Members of Congress to join our letter asking the DOJ to investigate the packer oligopoly for anticompetitive behavior," said Senator Rounds. "This issue doesn't just impact cattle ranchers. It impacts every single American family who purchases beef at the grocery store. We must get to the bottom of this before it drives beef prices higher and forces more independent cattle producers out of business."
2. "Beef lobby rift: JBS leaves NCBA" by Helena Bottemiller Evich for Politico
Bottemiller Evich writes, "JBS, the world's largest meat packer, has left the National Cattlemen's Beef Association in a surprise move that comes as the group began taking a harder line on concerns about market consolidation.
"NCBA, the beef industry's main lobbying operation in Washington, D.C., recently joined with an unusually broad range of farm and cattle producer groups to call for more transparency in the market and ask the Department of Justice to publicly report on its ongoing antitrust investigation. Sixteen members of Congress also wrote to DOJ this week seeking an update on the probe."
3. "Anti-animal ag initiative raises alarm among Oregon farm groups" by George Plaven for Capital Press
Plaven writes, "Farm groups are pushing back against Initiative Petition 13, which would strip away most protections for livestock producers under the state's animal abuse laws. The result would effectively criminalize everything from slaughtering livestock to basic animal husbandry, including branding and dehorning cattle, castrating bulls and docking horses, sheep and pigs, said Mary Anne Cooper, vice president of public policy for the Oregon Farm Bureau."
4. "Oppose PAUSE - Support ranchers and animals" by Debbie Bruell for Post Independent
Bruell writes, "All too often, rural communities are left out of the process of designing laws aimed at rural communities. The proposed PAUSE Act, Colorado Initiative 16, is a case in point. PAUSE was initiated by animal welfare activists seeking to protect farm animals from unnecessary suffering and exploitation. The lack of input from the ranching community into this initiative is evident. PAUSE is based on inaccurate information about raising livestock, outlaws practices that actually benefit animals, and could have a significant negative impact on ranchers' ability to earn a living in Colorado."
5. "Argentina's beef export ban to stoke steak prices worldwide" by Michael Hirtzer for Bloomberg
Hirtzer writes, "Argentina's unorthodox beef-export ban is the latest disruption to supply chains that is forcing consumers to pay higher prices for meat.The South American nation halted shipments of beef for 30 days as inflation approaches 50% annually. However, Argentina supplies almost one-quarter of China's beef imports and the ban is expected to shake up global meat markets, namely by prompting buyers in China to buy more from Brazil and the U.S."
6. "Governor urges vigilance in converting 30X30 land grab" published on the McCook Gazette 
"It's important to know the president has no constitutional authority to do it," Nebraska Governor Ricketts said, "The president can't take 30% of the land in the United States and have it put into permanent protection of a natural state."
The opinions of Amanda Radke are not necessarily those of beefmagazine.com or Farm Progress.
Subscribe to Our Newsletters
BEEF Magazine is the source for beef production, management and market news.
You May Also Like
---