Trending Headlines: Taxing cows & eating bugs
Trending Headlines: Taxing cows & eating bugs
What exactly is in the $3.5 trillion bill being considered by Congress? Plus, the push for bugs as the solution for feeding a hungry planet continues.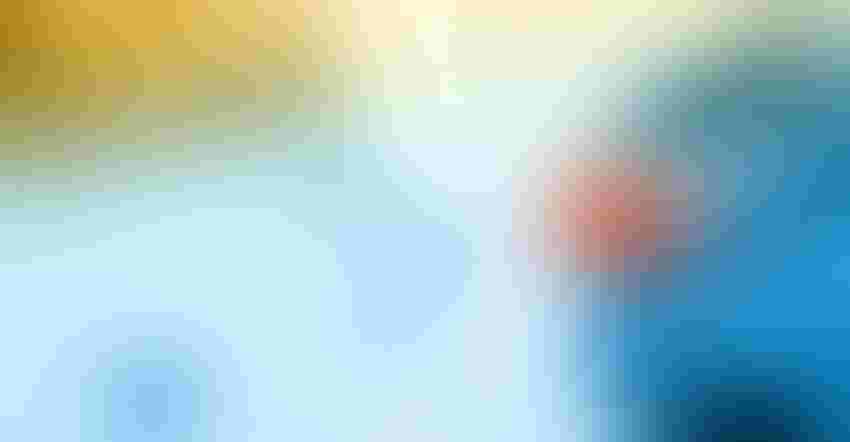 It's another day of troubling and worrisome headlines that I think are worth checking out. I hate to deliver bad news, but this growing trend amongst celebrities, politicians, the media, and the global elite to push ranchers off the land and beef off the dinner table continues.
They can achieve this through social media propaganda campaigns, sin taxes, increased regulations, and providing their own solutions for monetary gain and public control (enter fake meat and cricket proteins).
Yet, we have the truth on our side, and I believe truth prevails in the end!
Our cattle improve the planet by utilizing natural resources and upcycling it into a nutrient-dense protein source and 100+ life-enriching byproducts.
Our beef is delicious, nutritious, and a favorite amongst consumers.
It's a wholesome source of real protein derived from a natural source, and I'm proud to be a fifth-generation rancher doing my part to put this superfood on the table!
So, here's this week's roundup and I welcome you to discuss your thoughts about the current anti-meat trends in the comments below.
1. A blank check for socialism? Could cattle be taxed $2,600/head?
A 2,500-page, $3.5 trillion bill is currently being considered by Congress, and most of us are scrambling to figure out what exactly is in this package and how it will impact our families, our businesses, and our nation.
Oklahoma Congressman Markwayne Mullins called it a "blank check for socialism" in an open letter that has now gone viral.
He wrote, "This bill will change every American's way of life. It's filled with radical policy changes that will raise costs on all goods, put the federal government in charge of educating your kids, prioritize climate policy over national security, breach every American's privacy, and saddle future generations with debt.
"In an attempt to eliminate fossil fuels, this legislation would impose a 'fee' on all methane emissions, including in our agriculture industry. We all know that a fee is just a tax and that consumers are the ones who will pay for it. The tax is estimated to cost $6,500 per dairy cow, $2,600 per head of cattle, and $500 per swine each year. That is more than what the animals are worth, it'll run ranchers out of business."
Tulsa World has "fact-checked" Mullins' claims, stating, "A spokeswoman for Mullin said Republicans on that committee tried for an amendment to ensure cattle operations would not be subject to the requirements; the effort was defeated as moot based on the current language of the bill.
"But does the proposal actually equate to a methane tax on the cattle industry? Those reading Mullins' commentary could interpret it that way, but the congressman's spokeswoman said Tuesday in an email to Tulsa World: 'This is what could happen if the methane fee were applied to agriculture. Right now, the text of the bill only specifies the oil and gas industry.'
"She added that the language leaves room for interpretation as to whether the government's reach in methane regulations could later be expanded."
2. The push for bugs as our protein source continues.
"Europe's pigs and chickens can now be fed bugs" says Agnieska de Sousa for Bloomberg.
According to the article, "European farmers can now feed bugs to their chickens and pigs in a major boost to the nascent insects industry that's emerging as a more sustainable source of protein.
"The European Union's authorization of insect protein in poultry and pig feed comes into effect this week, adding to several measures that have broadened the presence of insects on the European market. The fish industry already relies on insect feed, while the 27-nation bloc permits mealworms to be sold for human consumption."
3. "What do you do when 3,000 hamburger patties don't show up? School districts face COVID-19-related food shortages" by Patti Zarling for the Herald Times
Zarling writes, "Most of us see empty grocery store shelves and limited restaurant menus because of pandemic-led food shortages and reluctantly change our meal plans accordingly. But what do you do if you planned to feed 3,000 hungry kiddos hotdogs for lunch and your bakery says it has no buns?
This is the challenge the school districts through the United States face this school year. A backlog in orders, worker shortages at food-producing facilities and lack of delivery drivers mean vendors have created a perfect COVID-19-related food storm, making it difficult for food services staff to fill their shelves and plan cafeteria lunches."
4. "Impossible Foods makes Middle East debut with vegan beef in the United Arab Emirates" by Veg News
"Impossible products are made for every cuisine and culture, and we couldn't be more excited to launch in our first market in the Middle East," Impossible Foods President Dennis Woodside said in a statement. "The United Arab Emirates' status as a global travel and culinary hub will enable a whole new region of consumers to experience Impossible Burger for the first time."
5. "Nationwide increase in beef prices hits home" by Katherine Mansfield for the Observer
Mansfield writes, "Earlier this month, the U.S. Labor Department released consumer inflation data showing inflation rose to its highest level in more than a decade in the 12 months ending in August, with a price increase of 5.3% nationwide.
"Pork and chicken prices have risen exponentially, and beef prices increased 12% in the last year, making it one of the priciest items on a grocery list. National inflation is affecting local grocers and farmers alike."
The opinions of Amanda Radke are not necessarily those of beefmagazine.com or Farm Progress.
Subscribe to Our Newsletters
BEEF Magazine is the source for beef production, management and market news.
You May Also Like
---