Trump to invoke Defense Production Act to safeguard meat supply
Trump to invoke Defense Production Act to safeguard meat supply
When it comes to our national security, agricultural production is essential. Here's what the Trump Administration plans to do to safeguard our meat supply.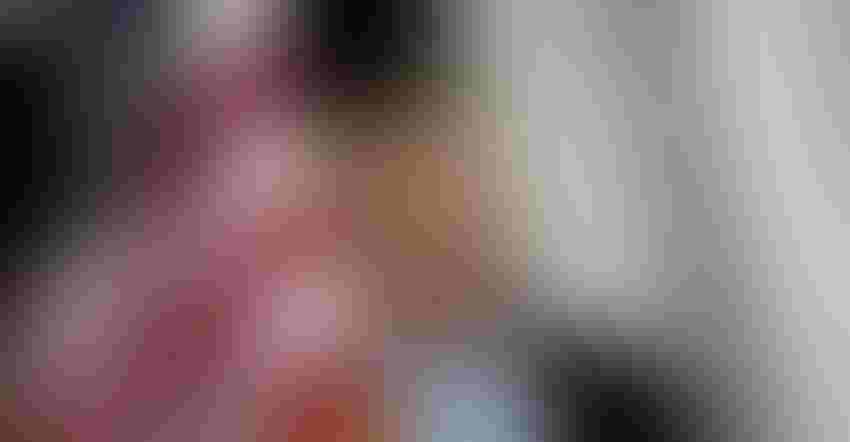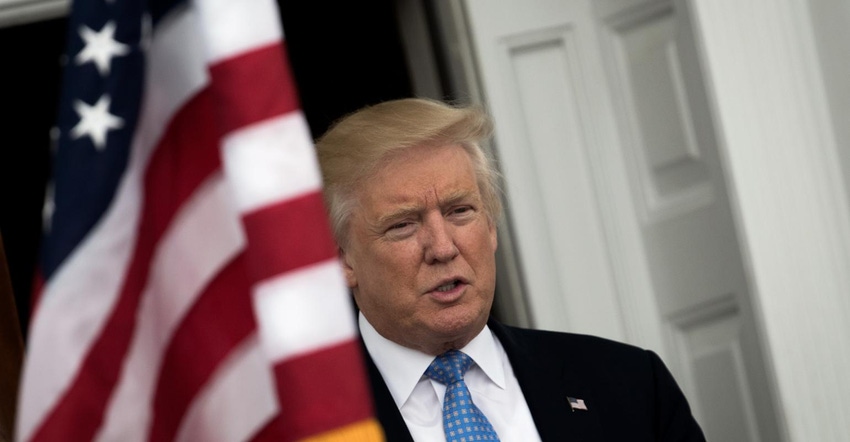 Drew Angerer/Getty Images
I've long said that food production is a matter of national security. However, because we live in the land of plenty, it is easy to become complacent and not realize the true importance of agriculture until shortages begin to occur.
Earlier this week, Tyson Foods ran a full-page in the New York Times, Washington Post and the Arkansas Democrat-Gazette, featuring a letter from John H. Tyson, Tyson's chairman of the board.
In the letter, which describes the shutdowns due to COVID-19, Tyson writes, "In small communities around the country where we employ over 100,000 hard-working men and women, we're being forced to shutter our doors. This means one thing — the food supply chain is vulnerable.
"As pork, beef and chicken plants are being forced to close, even for short periods of time, millions of pounds of meat will disappear from the supply chain. As a result, there will be limited supply of our products available in grocery stores until we are able to reopen our facilities that are currently closed.
"Tyson Foods has a responsibility to feed our nation and the world. The government bodies at the national, state, county and city levels must unite in a comprehensive, thoughtful and productive way to allow our team members to work in safety without fear, panic or worry. The private and public sectors must come together. As a country, this is our time to show the world what we can do when working together.
"In addition to meat shortages, this is a serious food waste issue. Farmers across the nation simply will not have anywhere to sell their livestock to be processed, when they could have fed the nation. Millions of animals — chickens, pigs and cattle — will be depopulated because of the closure of our processing facilities. The food supply is breaking."
Read the entire letter by clicking here.
Without question, this is a challenging time for producers and consumers alike. In the midst of this COVID-19 pandemic, we've had to sort through a ton of information and determine if it's fact or fiction.
Will we really have meat shortages in this country? Are consumers going to start stockpiling protein like they did toilet paper? What is a reasonable way to move forward? How do we get packing plants back up and working again? Would this crisis be as bad if we had more small, regionally-owned packing plants? What hoops do I need to jump through as a producer to sell direct to consumers in my own community?
With so many questions and not very many concrete answers or confirmed working solutions, we are left to ponder how we will respond to worst case scenarios like famine, depression, bankruptcy and more.
So what do we do? We first need to start with the facts. What do we know to be true?
We know that 40% of the U.S. pork processing capacity has been crippled with at least six pork processing plants closed.
In an interview with NPR, economist Steve Meyer said, "This is a well-coordinated system. Farmers plan well in advance for numbers that will be needed by the supply chain. We have a long string of pigs that are ready to come to market at a given time period.
"We aren't going to run out of pork, but consumers at some times may find that the products they want might be short at various times when they visit the grocery store."
Meanwhile, Meyer said the beef industry has a little more ability to keep animals in feedlots and keep young calves on grass longer. And in positive news, JBS USA in Greeley, Colo., reopened earlier this week.
To address the bottleneck issue of market-ready hogs needing to head to processing facilities, South Dakota Governor Kristi Noem is planning to unveil her "Back to Normal" plan for South Dakota, including her work with the CDC and USDA to help reopen Smithfield, a hog processing facility located in Sioux Falls, S.D. in short order.
And on April 28, President Donald Trump announced that he will sign an executive order to help ward off shortages of animal proteins in American grocery stores. Using the Defense Production Act, meat processing would be classified as "critical infrastructure" to keep production plants open.
According to the Associated Press (AP), "The order comes after industry leaders warned that consumers could see meat shortages in a matter of days after workers at major facilities tested positive for the virus. A senior White House official said the administration was working to prevent a situation in which a majority of processing plants shut down for a period of time, which could lead to an 80% drop in the availability of meat in supermarkets. The official spoke on condition of anonymity to discuss the order before its release."
The AP reports, "The United Food and Commercial Workers International Union, which represents 1.3 million food and retail workers, said last week that 13 U.S. food-processing and meatpacking union workers in the U.S. have died and that an estimated 5,000 are sick or have been exposed to the virus while working near someone who tested positive."
Despite these outbreaks, it appears both the Trump Administration and the packing plants are eager to reopen and secure our nation's food supply during this pandemic.
As reported by the Daily Mail, Trump said in the Oval Office, "We're going to sign an executive order today, I believe. We'll be in very good shape. We're working with Tyson, one of the big companies in that world. We always work with the farmers. There's plenty of supply, it's distribution. And we will probably have that today solved. It's a very unique circumstance, because of liability."
Trump also retweeted a message from The Counter, a nonprofit that looks at the nation's food supply, which said, "First, there is no shortage of meat destined for the grocery store shelf. It might take stores longer than usual to restock certain products, due to supply chain disruptions. But we have many millions of pounds of meat in cold storage across the nation."
According to the USDA, as of last week, there is 921 million pounds of chicken in storage and 467 million pounds of beef in storage.
In light of this incredible roadblock our industry is facing and the devastating impacts of producers being forced to euthanize their livestock, I believe this will be a short-term problem. Consumers are hungry for animal protein, and in the days and weeks ahead, I am confident our packers will get back to running at full capacity.
At the end of the day, producers need every segment of the meat industry chain in full functioning order. Perhaps we'll see some rollbacks of overreaching regulations and maybe even some funding incentives for smaller, regional processors to remain viable and competitive.
This could further shelter our industry from these damaging blows. However, we also need the big four to continue to be operational if we are to move the massive amount of protein that we produce in this country.
The opinions of Amanda Radke are not necessarily those of beefmagazine.com or Farm Progress.
Subscribe to Our Newsletters
BEEF Magazine is the source for beef production, management and market news.
You May Also Like
---