Tulare mayor criticizes ag & sparks controversy
Tulare mayor criticizes ag & sparks controversy
Carlton Jones, mayor of Tulare, Calif., gets the agricultural community fired up after slanderous comments about food production ignite a social media storm.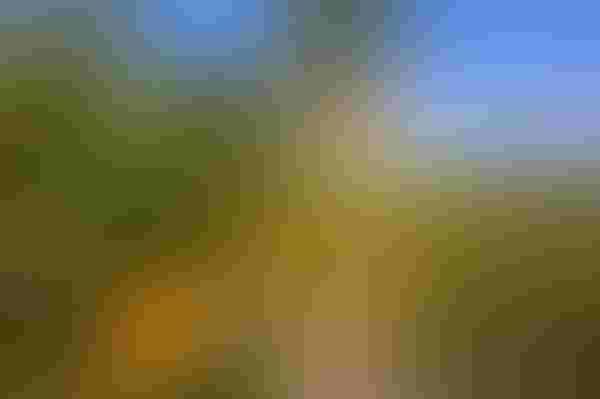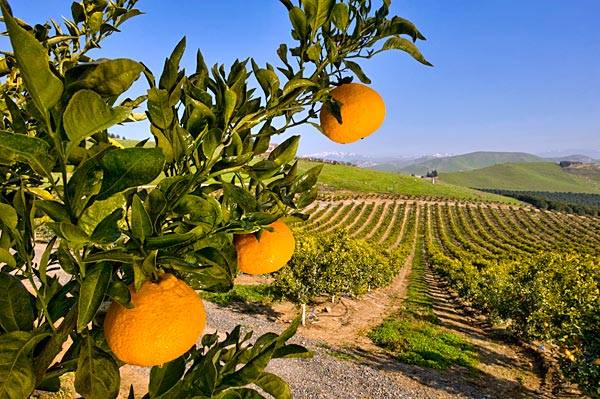 Tulare County Farm Bureau
The mayor of Tulare, Calif., Carlton Jones, has found himself in a bit of hot water recently after he posted a series of comments on social media slamming production agriculture in his area.
In part of a longer statement, Jones says, "Ag strips the natural resources and contaminates our groundwater and air."
After his post which criticized modern agriculture, Jones then challenged anyone who disagreed with him to an open debate but warned these individuals that he has his mind made up.
Keep in mind that Tulare is home to the World Ag Expo, which bills itself as the largest ag show in the world. It boasts 1,500 exhibitors and attracts around 100,000 people from 50 countries.
READ: Tulare mayor takes on ag community


Jones wrote, "You're having a conversation with someone in your head. Ag depends on people. Ag strips the natural resources and contaminates our groundwater and air. Ag causes asthma and Valley Fever, cancer and kills bees. You can't educate me. You're trained. You can share with me what you've been trained to think. We can debate the difference between what you think and what I think."
After his comments were posted on the Facebook group, "My job depends on ag," which has 81,000 members. Jones says his comments were taken out of context and that he was talking as a private citizen and not as a public official.
READ: On Cheerios, honeybees & cattle grazing
Jones doubled down on his insults adding, "Jobs don't always depend on ag. My job as mayor depends on taxpayers. My job as a firefighter depends on accidents."
Of course, members of this Facebook group didn't take to these inaccurate digs kindly. At press time, the post had 539 shares, 699 reactions and hundreds of comments from farmers and ranchers who didn't take kindly to the mayor's offhanded comments.
In a statement, Tricia Blattler, Tulare County Farm Bureau executive director said, "As the mayor of a city located in the epicenter of agriculture, his comments reflect a perspective that we would disagree with strongly. While we have work to do in educating this individual we believe his comments should not be allowed to speak for the heart and will of Tulare's citizens, many of which are deeply rooted in agriculture and recognize the positive impact and economic vitality that agriculture provides to our county, state and nation."
According to an article recapping the events of this ongoing story, the Visalia Times reports, "City of Tulare officials said they have been inundated with calls from media outlets and farmers, all wanting to speak with the mayor. Jones said he's ready to debate."
Standing firm in his previous positions, Jones said, "I don't have anything against ag, but ag has its issues. Ag causes asthma. Ag can contaminate groundwater. If it wasn't true, farmers wouldn't be spending time trying to fix those issues. If anyone disagrees, they're wrong."
READ: Tulare mayor says ag causes cancer & kills bees
Per the Visalia Times, "Eric Bream, 'My job depends on ag' administrator, released the following statement:
"Surely he's not talking about the thousands of generational family farms that built his community and continue to support it. Surely he's not talking about the many thousands of jobs that ag provides to those who live in his community. Surely he's not talking about the tax revenue generated by his city when farmers and dairymen buy vehicles, tractors, parts, and services at local businesses. Surely he's not talking about the folks who sit on school boards after long days of work on farms. Surely he's not talking about people who live and work on their farms in their community.
"I'll be the first to admit that ag isn't perfect and that we have some work to do in certain areas, but for a sitting city leader to have such a disconnect with his community takes ignorance to a whole new level. Mr. Jones, you have a standing invitation to come and spend some time at my family's farm that has been operating in Tulare County for over 70 years. Hopefully, I can educate you on what it means to be a part of the community. You need it."
READ: What's the best way to handle a biased media reporter?
He is literally biting the hand that feeds him, clothes him, provides transportation for him, lights up his home and put him in political office. If you've never been to Tulare, Calif., let me give you an idea of the landscape. After traveling there for several years to speak on behalf of BEEF magazine at the World Ag Expo, I can tell you from firsthand experience that at the heart of Tulare is agricultural production.
You can't go far in and around Tulare without seeing one kind of a farm or another. In fact, the area around Tulare produces more than 240 agricultural crops including dairy, nuts, citrus, stone fruits, berries, livestock, hay, silage and milk.
READ: Tulare County agricultural facts
According to the Tulare County Farm Bureau, "Tulare County leads the nation in dairy production. Milk is the first agricultural commodity worth $1.6 billion in the 2016 report. Tulare County also ranks again in the top three of all farm counties in America. Kern and Fresno were respectively #1 and #2 this past year.  
"Agriculture is the largest private employer in the county with farm employment accounting for nearly a quarter of all jobs. Processing, manufacturing, and service to the agriculture industry provides many other related jobs. Six of the top 15 employers in the county are food handling or processing companies, which includes fruit packing houses and dairy processing plants. One in every five jobs in the San Joaquin Valley is directly related to agriculture.
"If Tulare County were a state, it would rank very high in the U.S. in agricultural production. The county has 45 crops worth more than $1 million each in farm gate gross value."
So obviously, Mr. Jones, if one in every five jobs in the area you serve as a political official is directly connected to agriculture, then yes, your job depends on agriculture. What's more, if you eat, travel, wear clothes, use electricity or utilize any type of technology in your job, then you need agriculture in your daily life.
Perhaps one of the best responses was written by Janet Golden, another administrator on the "My job depends on agriculture" Facebook page. Golden debunks many of Jones' claims, and because of length, I won't post it on this blog post, but I encourage you to check it out by clicking here.
If I were a gambler, I would place good money that the rural community in Tulare will show up to the next election in masses to let Jones know what they think about these ignorant comments.
It just goes to show we have a lot of work to do in agriculture, and sitting back and letting doubt, mistrust and confusion take over consumer sentiments is not going to help the long-term success and sustainability of today's farmers and ranchers. We better get to work in telling our story before someone else, like Jones, does the talking for us.
The opinions of Amanda Radke are not necessarily those of beefmagazine.com or Farm Progress.
Subscribe to Our Newsletters
BEEF Magazine is the source for beef production, management and market news.
You May Also Like
---