Understanding generational differences in ranching families
Understanding generational differences in ranching families
How does each generation on the ranch think? How can we cater to the strengths of each generation to better the ranch? These questions are answered on today's blog.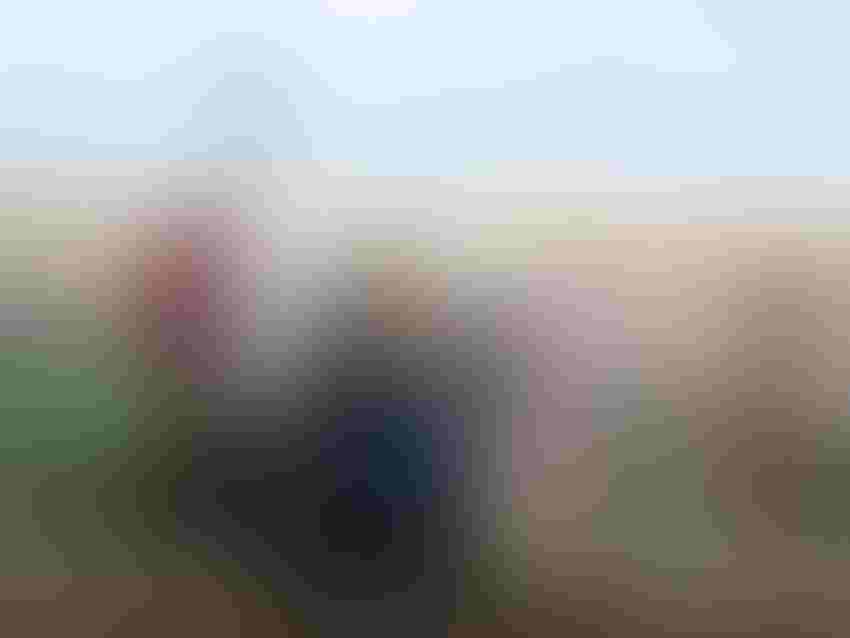 Working alongside family members on the ranch is a huge blessing, but it doesn't come without its pitfalls. My grandpa retired younger than most, which left my dad as the sole operator of our seedstock business until my husband Tyler and I returned to the ranch in 2009.

With two generations actively working to make a living on the operation, there are situations that can be tricky to navigate at times. However, if we take the time to look at things through the other person's vantage point, we can listen, understand and communicate with each other more effectively.

B. Lynn Gordon, South Dakota State University Extension agricultural leadership specialist, recently launched a series of columns that explain the complicated dynamics of the senior, middle and future generations of an agricultural enterprise.

In the first installment, Gordon explains the ABCs of a family business consisting of three generations. Included in the example are a 71-year-old who started the business, his 51-year old son and the 24-year old grandson who just graduated from college and returned home to the ranch.

Gordon described the typical person at each of these various stages in life, and in doing so, helps producers understand where other family members are coming from.

In her example, Gordon describes the senior operator like this:

"The senior generation started the farming business and is still very active in the operation, although his son thinks he should be slowing down. The grandfather was born during the boomer generation, when work always came first as did loyalty. They respected others of their generation and their elders and thus believed respect was part of daily work and all communication. They were much more used to conducting deals with a handshake or making face-to-face visits to order equipment parts or buy corn than do it on the internet.

"So trying to understand the new technologies in today's agricultural marketplace is very foreign and frustrating to them. They just want to do it the way their father did it and the way they were taught. Depending on the individual, however, those in the baby boomer generation have become more open-minded to new technologies, but not the individual in this example."

The middle generation, who would be my dad's age, is stuck in the middle between old traditions and new advancements in production methods.

According to Gordon, "The middle generation at ABC Farms is in the prime of his farming/ranching career. He had learned hands-on from his father for 20 years how to do things the best way possible, and knows he has about 20 years ahead yet to farm productively.

"He has seen a great deal of changes in technology and has had minimal experience with it when he was in college, just before heading back to the farm. Once at the farm, and during the past 10-15 years, there has been an explosion of technology such as from biotech crops, to GPS, and genomic testing in cattle. He has devoted time to grasp all these changes, explain them to his father and decipher which technologies are critical to implement.

"He has had a steep learning curve with internet use and has realized business can't always be done face-to-face like his dad wants it to be done. Sometimes the seed corn has to be ordered over the internet or via a text to the corn dealer. He struggles to get the senior generation to respect him for his ideas, because he, of course, is not the senior operator."

With plenty of book smarts, the newly graduated millennial has plenty of ideas but needs some experience. Gordon describes the future generation as, "The 24-yr-old son graduates from college and decides to come back to the operation. The family was able to acquire more land and this next generation wanted to farm. Straight out of college, he has a wealth of fresh ideas from improving crop rotations, buying a larger air-seeder to increase seeding rates and reduce planting hours, and maybe even considering adding another enterprise to diversify and add more income to the operation.

"This 24-yr-old has many qualities of the millennial generation which his age ranks him as. He heavily relies on the internet, social media and text messages. He does not like to sit down to meet with his dad and granddad to talk through issues, since he believes they consider him the young generation, and don't respect his skills and input. Both senior generations don't seem to comprehend why he spends so much time with friends or social activities ahead of the farm. Yet, this young person is very in tune with modern agriculture through his most recent college education, continuous education through the internet sources and thus, has a lot to offer to the operation."

Read Gordon's entire column and follow this series here.

Working with multiple generations can be difficult. If we take the time to think about how other generations think and what experiences, knowledge and ideas they bring to the table, we can work better together without the frustration. Every new generation is going to be a little different than the previous one. We must cater to the strengths of each generation to better the ranch and achieve success.
The opinions of Amanda Radke are not necessarily those of beefmagazine.com or Penton Agriculture.
Subscribe to Our Newsletters
BEEF Magazine is the source for beef production, management and market news.
You May Also Like
---