UNL to lead creation of national ag data network
UNL to lead creation of national ag data network
UNL beef herds will play an important role as researchers develop strategies to improve management of beef genetics data.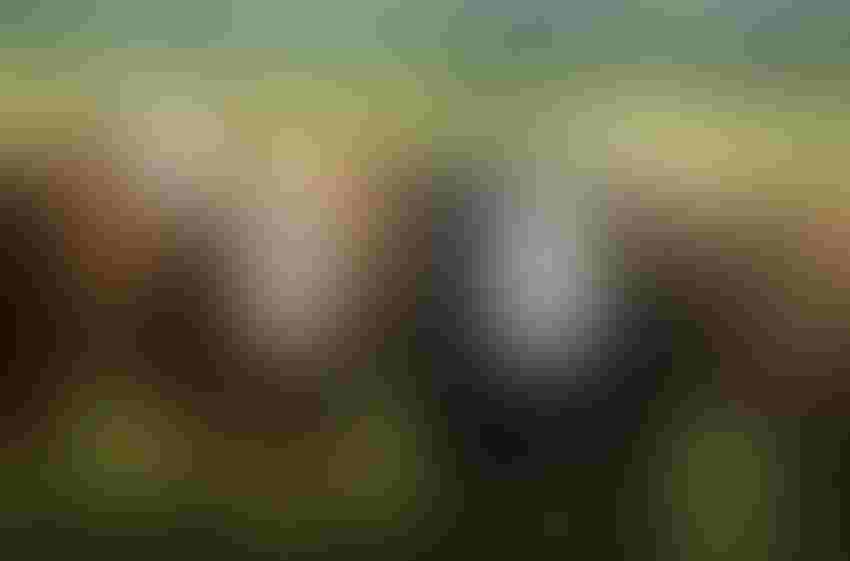 A team of University of Nebraska–Lincoln faculty is set to carry forward the third phase of a multidisciplinary initiative to create a network of national ag data repositories. The USDA has approved funding for the project, in which UNL faculty are taking the lead nationally in coordinating a wide range of academic institutions and ag stakeholders.
The project aims to create a secure cyber framework, supported by appropriate policy and regulations, to enable efficient producer access to precision-ag data assembled by ag equipment, sensors, drones and satellites. That data currently exist separately on a wide range of software platforms.
The planned repository, called the National Agricultural Producers Data Cooperative, would enable producers to retrieve and use the data for maximum efficiency, profitability and environmental sustainability. USDA's National Institute of Food and Agriculture recently issued a $957,350 two-year grant for the initiative's third round of funding.
The first phase involved building a community of specialists and stakeholders, and the second phase saw the launch of pilot projects to begin addressing technical and regulatory complications. The third phase expands on those projects and enlarges the pool of academic and private-sector collaborators, says Jennifer L. Clarke, a UNL professor of statistics and food science and technology and director of the university's Quantitative Life Sciences Initiative.
Ag producers' needs provide the central guidance for the project. "It's critical for this project to put producers first," says Clarke, who has a lead role in the NIFA-funded initiative. "It's crucial that they drive what we develop and how it's governed and managed."
Stakeholders provided guidance through a survey at the project's national conference in May at Nebraska Innovation Campus. The project also is soliciting input through a survey sent to stakeholders this fall. A white paper of framework recommendations based on stakeholder input will be released this November.
Additional Husker faculty members with key duties for the ag data initiative are Joe Luck, precision agriculture and biological systems engineering; Laura Thompson, ag extension and farm research; Matt Spangler, beef genetics; Scout Calvert, University Libraries; Hongfeng Yu, advanced cyberinfrastructure and high-performance computing; and Trenton Franz, hydrology and water management.
The project's ongoing work has shown that in many cases there's no need to reinvent the wheel. The NIFA-funded initiative is building in part on work begun in 2014 by the Agricultural Data Coalition, for example. "There are already existing parts of infrastructure and existing initiatives that we can leverage," Clarke says. "There is a lot of expertise in the community that we can leverage."
At the same time, the project involves a range of complex challenges. "It's a complicated space from the standpoint of data ownership and cybersecurity," Clarke says, "so we're trying to keep those front and foremost."
Tackling the array of issues requires multidisciplinary partnerships. "We need to be on top of a very broad spectrum of things. It requires expertise across multiple areas," Clarke says. "Collaborations are absolutely essential in covering not just science but also policy and ownership issues."
Artificial intelligence issues are receiving increasing national attention, and the ag data project will include them. "It's good for the public to know we understand the promise of AI but also that we need to be using it responsibly," Clarke says. "So, the project is aware and is proposing input on the use of AI in ag."
UNL beef herds will play an important role in one part of the project as researchers develop strategies to improve management of beef genetics data. That work will be in partnership with two federal repositories, the USDA's Animal Germplasm Resources Information Network and the Bovine Genome Database, and with the U.S. Meat Animal Research Center at Clay Center, Nebraska.
U.S. Sen. Deb Fischer, Nebraska's senior senator, has provided important support in advocating for continued USDA funding of the initiative, Clark says.
Subscribe to Our Newsletters
BEEF Magazine is the source for beef production, management and market news.
You May Also Like
---