Upping the side-by-side ante
Upping the side-by-side ante
Slideshow: Polaris offers a Ranger XP1000 total redesign with a long list of changes, updates and upgrades.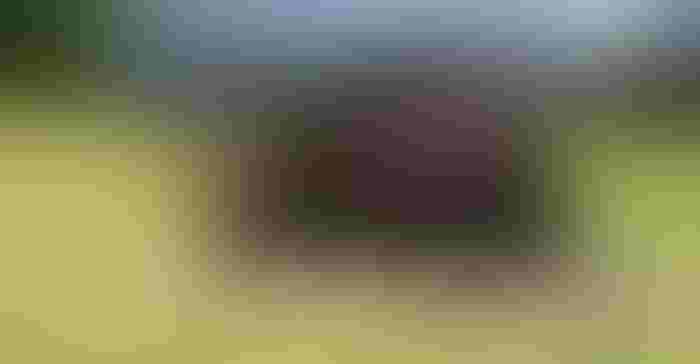 The side-by-side utility vehicle market has long been a hotbed of competition. A key innovator in that class of off-roaders is Polaris who may not have been first with the concept, but has provided stiff competition with its Ranger line-up. In fact, Ranger remains a best-seller in its class. And given the new design of the upgraded XP1000 that market share may be safe.
"We've incorporated more than 100 changes to this machine based on what customers told us," Josh Hermes, marketing manager, Ranger, explained. "We want to maintain our market leading position and with this machine the competition will have to catch up."
In a walkaround of the machine at a special sneak peek recently, Hermes noted that five years ago with the launch of the first XP1000, the company set the bar higher. This was a hauling machine with high ground clearance, and a road speed that allowed you to get to work faster. Now comes the successor with that long list of changes. We'll detail some in the gallery and a few below.
This new machine has a taller stance, as Chris Judson, product manager, Polaris, explained that the Ranger XP1000 has 13-inches of ground clearance, higher than the previous model. "And we've increased the suspension travel by an inch too," he said. That means the machine sits higher, but rides smoother.
When the cover was removed from the new Ranger XP1000, the first impression is a big front bumper, but also a more automotive look to the front-end design. As for the bumper: "It's the biggest in the industry," Judson noted. That bumper is already set up to take a winch, and is designed in a way that still allows easy access to the radiator for cleanout if needed.
The machine also has a full pan underneath, which means rocks, and other debris when off-roading are less likely to cause damage.
And the company is working with Maxxis for tires. The tires are 27-inchers and they have a tougher tread pattern for handling stalks and other on-farm debris you might find.
You'll also find better hauling capacity too. The bed has been redesigned to be an inch deeper. It keeps the Lock and Ride holes - a popular system for adding accessories - and this 2018 machine will work with your older accessories. But Polaris also molded in locations in that bed to place 1-by-4 boards to add height if needed.
The tailgate is also wider at the top, like a pickup truck's, and it raises and lowers easier than in the past. There's a hydraulic assist for manual tilt, and of course an optional electric tilt if needed.
Polaris has always had that 2-inch receiver hitch on the back. With this new model, towing capacity has been bumped up too. The machine can now haul 1,000 pounds, but also tow up to 2,500 pounds. And behind the wheel, that pull doesn't feel like it's straining the machine.
Comfort and convenience
The new Ranger has a more automotive like operator station with 6 cup holders for stowing not only your morning Joe, but they're handy for other items too. There are two sealed glove boxes, and below them is a cavernous area for throwing other items you might need.
The right seat folds up easily, and there's even an indentation for your 5-gallon bucket, where you might stow your tools for mending fence or other chores. Judson noted that with the seat up that flat floor is also a popular place for your dog.
For human riders, the seats feature an extra inch of foam padding and stitched covers for a more comfortable ride. Behind the wheel is a lighted information center that keeps you informed about speed, RPM and more.
Getting in and out of the machine is easier because there's an added 5 inches of space in the entrance to the footwell.
And driving is simpler with standard electric power steering, but beyond that Judson added that the steering has been tightened up. "There are less turns lock to lock in the machine," he said. That means less steering correction during driving, even in rougher terrain. More like a performance car, this machine answers your steering touch quickly.
Unique innovations
Some of those customer changes benefit your dealer as much as you. For example, the machine is already set up for a winch, but the key innovation here is Polaris Pulse. This is the new electric control junction box on the machine. In fact, there are two. These make it easy to connect controls to the machine for quick use.
For example, the installation of a winch in the past took a dealer 90 minutes, today that can be done in just about 20 minutes, Hermes said. The dealer uses the available plate to attach the winch, runs the wire to the battery for power and another line to the pulse for control. Done.
The new cab can be outfitted with a high-quality sound system that is easy to wire because there's a Pulse module at the top of the cab and wires can be run easily at the top of the cab under the liner.
And the cab has been beefed up to keep dust and grit out of your way. In an independent test, Polaris put the machine in a Wind tunnel with fine sand and measured how much got in the cab. They also included two competitors in the test. The new Polaris cab did a better job of keeping dirt out, which is great on those hot days in dusty conditions - the air- conditioned cab can really keep the air cleaner.
That doesn't count the new LED lighting packages available from Rigid. Or more than 70 new accessories designed for this new machine, that are also retro-fitted to older Rangers.
Behind the wheel
There are so many new features it's hard to list them all on this machine. But how does it drive? During a trail ride both behind the wheel and in the passenger seat, we got a feeling for the new machine. While it does sit up higher, there's never a feeling of being top heavy. The machine is a smooth rider.
That tighter steering system made it easy to make course corrections, or in some cases on the ride, stay on course through mud and rough trail conditions. Acceleration is solid, and even over the obstacle course, the bounces - given the taller travel of the suspension system - were easily managed.
As part of the ride, we rode a machine attached to a trailer with a large round bale. The bale had been rained on, so there was plenty of weight in the machine. During the run with the bale, at no time did it feel like the 82 hp engine was straining. It was just another day of driving, albeit with a lot more weight behind.
These new machines move into dealerships later this year. Available colors include Sunset Red, Suede Metallic, Titanium Matte Metallic and Polaris Pursuit Camo. There's even a special edition Northstar HVAC model with industry-exclusive heating and air conditioning. Learn more about the new machine at polaris.com.
Price for the Ranger XP1000 starts at $16,299 for the EPS model, and tops out at $23,999 for the Northstar HVAC Edition.
Subscribe to Our Newsletters
BEEF Magazine is the source for beef production, management and market news.
You May Also Like
---