USDA Approves First Combination MLV Vaccine To Provide Targeted Protection Against BVD 1b
USDA Approves First Combination MLV Vaccine To Provide Targeted Protection Against BVD 1b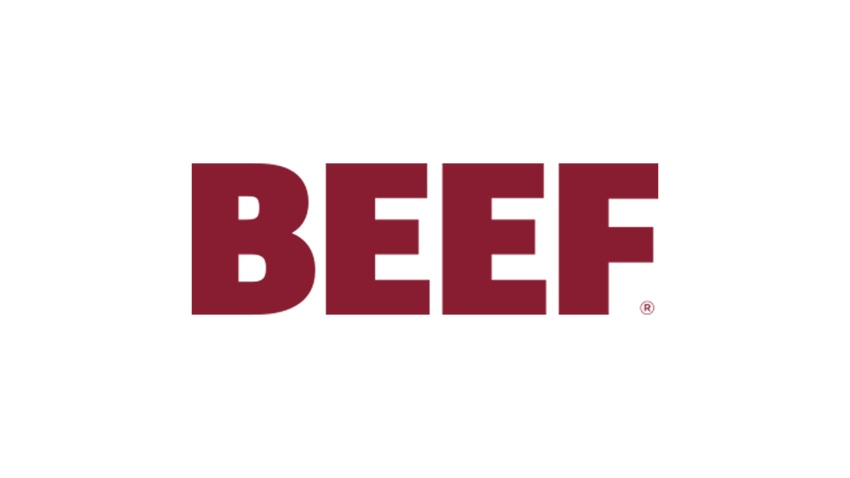 The U.S. Department of Agriculture (USDA) has issued the Veterinary Biological License for Viralign 6®, the first combination modified-live virus (MLV) vaccine to provide targeted protection against bovine viral diarrhea (BVD) virus 1b — the most predominant BVD virus strain in the United States.1 Marketed by Elanco, Viralign 6 also provides protection against BVD viral strains 1a and 2, bovine respiratory syncytial virus (BRSV), infectious bovine rhinotracheitis (IBR) virus and parainfluenza3 (PI3) virus.

"Until now, veterinarians and producers have relied on combination vaccines with BVD 1a and 2 to cross protect against what is now the most predominant strain: 1b," says Carl Guthrie, DVM. and director of Elanco beef technical services. "We are pleased that Elanco's debut cattle vaccine is the very first USDA-approved MLV vaccine to include antigens for all three major BVD viruses, including 1b."

This first-of-its-kind vaccine enables low-volume, subcutaneous administration in cattle 5 months of age or older.

"Even though producers have vaccinated for the BVD virus for years, research shows its incidence has not gone down,1 and 1b has replaced 1a as the most predominant BVD strain," says Guthrie. "The good news is that ongoing vaccination programs appear to have decreased the predominance of 1a in the United States. But, it also suggests current modified-live 1a vaccines may not adequately protect calves from 1b infections. Since BVD is the most costly viral disease in cattle,2 Viralign 6 is an important herd-health tool that will help combat all three major BVD strains."

BVD is evolving and highly contagious
The BVD virus is an RNA virus, which means it is more susceptible to mutation. That's why researchers monitor BVD viral strains to identify changes in predominance. In fact, a USDA Agriculture Research Service analysis of diagnostic samples shows there has been a shift in predominance of BVD viral strains in the United States. In 1988, subtype 1a was predominant at 51 percent. Twenty years later, 1a ranked third at 18 percent, while subtype 1b had increased in predominance from 41 percent to 61 percent.1 At the same time 1a was decreasing, the overall incidence of BVD virus did not decline.1

"One of the primary sources of the BVD virus is exposure to persistently infected (PI) animals — cattle that are few in number, but shed large amounts of the virus throughout their lives," says Brad Williams, D.V.M., MBA and Elanco senior technical consultant. "Comprehensive research involving 21,743 head shows that 78 percent of PI cattle were infected with 1b."3

According to another study, calves exposed to a PI calf are 43 percent more likely to require treatment for bovine respiratory disease (BRD).4 And, due to the immune-suppressing nature of BVD, cattle might not show signs of infection even though they suffer from subclinical respiratory and other profit-robbing diseases.5

New six-way vaccine proven safe and effective

The USDA has reviewed studies documenting no adverse effects attributable to Viralign 6.6 Additional research shows calves vaccinated with Viralign 6 and then exposed to 1b had no clinical signs of BVD, unlike their control counterparts — 80 percent of which showed signs including diarrhea, nasal discharge, rapid respiration and watery eyes.6

"Elanco has a long history of bringing respiratory disease management innovation to the industry. Viralign 6 represents a new health management solution that can make a profit-enhancing impact on our customers' operations. Viralign 6 can help beef producers more effectively manage BVD by providing more targeted protection against 1b," says Guthrie.

Viralign 6 is available in convenient 10-dose and 50-dose packages through veterinarians and animal-health distributors. See the product label for more information or contact your Elanco sales representative or technical consultant, or visit Elanco.us.

About Elanco
Elanco is a global, innovation-driven company that develops and markets products to improve animal health and protein production in more than 75 countries. Elanco employs more than 2,500 people worldwide, with offices in more than 40 countries, and is a division of Eli Lilly and Company, a leading global pharmaceutical corporation. Additional information about Elanco is available at www.elanco.com.
1 Ridpath, J. F., G. Lovell, J. D. Neill, T. B. Hairgrove, B. Velayudhan, and R. Mock. 2011. Change in predominance of bovine viral diarrhea virus subgenotypes among samples submitted to a diagnostic laboratory over a 20-year time span. J. Vet. Diagn. Invest. 23:185-193.
2 Bartlett, B, and D. Grooms. 2008. BVD-PI Eradication: Unintended Consequences. Michigan Dairy Review. Accessed June 12, 2013. https://www.msu.edu/user/mdr/vol13no3/bartlett.html.
3Fulton, R. W., B. Hessman, B. J. Johnson, J. F. Ridpath, J. T. Saliki, L. J. Burge, D.
Sjeklocha, A. W . Confer, R. A. Funk, and M. E. Payton. 2006. Evaluation of diagnostic tests
used for detection of bovine viral diarrhea virus and prevalence of subtypes 1a, 1b, and 2a
in persistently infected cattle entering a feedlot. JAVMA, Vol 228, No. 4.
4Loneragan, G. H., D. U. Thomson, D. L. Montgomery, G. L. Mason, and R. L. Larson. 2005.
Prevalence, outcome, and health consequences associated with persistent infection with
bovine viral diarrhea virus in cattle. JAVMA, Vol 226, No. 4.
5Wittum T. E., N. E. Woollen, L. J. Perino and E. T. Littledike. 1996. Relationships among treatment for respiratory tract disease, pulmonary lesions evident at slaughter, and rate of weight gain in feedlot cattle. J. Am. Vet. Med. Assoc. Aug 15;209(4):814-8.
6Data available upon request.
Subscribe to Our Newsletters
BEEF Magazine is the source for beef production, management and market news.
You May Also Like
---