USDA working to bring broadband to rural America
USDA working to bring broadband to rural America
To create new opportunities in rural America, USDA is working to bring improved internet service to the flyover states.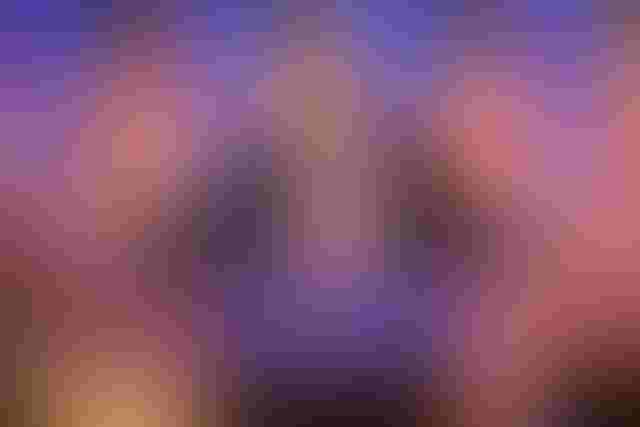 Getty Images/ Spencer Platt
Following President Donald Trump's pledge to bring broadband to rural communities at the American Farm Bureau Federation's annual convention earlier this year, the USDA is now focusing on developing a strong internet infrastructure that will allow rural farmers, ranchers, agri-businesses and small town communities to thrive.
READ: Trump is working to deliver for farmers
In an article written by Elizabeth Crawford for Food Navigator-USA, "Broadband connectivity is only one aspect of USDA's efforts to modernize infrastructure, which in turn is only one leg of the three-legged stool on which the agency is basing its rural development efforts. The agency is also investing in partnerships and innovations to improve rural communities."
These innovations include two loan and grant programs dedicated to rural development, as well as creating new partnerships, such as the Interagency Agricultural and Rural Prosperity task force, to advance economic development in rural communities.
READ: USDA investing $200 million in broadband
In a speech to attendees at USDA's Agriculture Outlook Forum in Washington, D.C. a few weeks ago, Anne Hazlette, USDA assistant to the secretary of rural development, said, "Broadband connectivity is probably at the top of our list because I hear about it in nearly every community that I visit. We often hear a description of broadband really being the electricity of the modern age, so as we tackle that in this context, we see it as foundational to so many issues in rural communities, whether we are talking about health care or access to advanced learning opportunities, markets for our rural businesses to be producing. Rural America connectivity is such a key piece of each of those dynamics."
READ: USDA wants to bring broadband to rural economies to improve agriculture, food production & quality of life
Several years ago, I had the opportunity to speak about this topic on FOX News, and I explained in my brief interview how improved internet service would help rural communities.
From my perspective as a beef producer, having fast and reliable broadband service enables young producers to monitor the markets, follow weather updates, buy and sell livestock and equipment, do business and banking transactions online, plug in calving, nutrition, health protocol and other information into smartphone apps and more.
As a freelance writer, sending emails, articles and photos on a daily basis wouldn't be possible without high speed service, and in my area, this issue has been improved immensely since I first moved home to the ranch in 2009 and continued to work remotely for BEEF magazine. 

READ: 5 practices young producers should practice
For many young producers like myself, working from home in other career pursuits enables us to have both the cash flow and flexibility to be involved in production agriculture. If rural America doesn't have access to high-speed service, those opportunities will go unfulfilled and the next generation will be forced to move to urban areas to make a living.
I applaud the efforts of Trump and USDA on this issue; to me, it says the administration has a firm understanding of the economic value that rural America has to offer, and having the infrastructure to be able to operate at our best will only help agriculture and rural communities grow and prosper.
The opinions of Amanda Radke are not necessarily those of beefmagazine.com or Farm Progress.
Subscribe to Our Newsletters
BEEF Magazine is the source for beef production, management and market news.
You May Also Like
---