Use Of Sexed Semen In Dairy Cows Could Help Beef Calf Numbers
Use Of Sexed Semen In Dairy Cows Could Help Beef Calf Numbers
Economic challenges in the dairy industry – and sexed semen – might be just what the beef industry needs to counter shrinking beef numbers.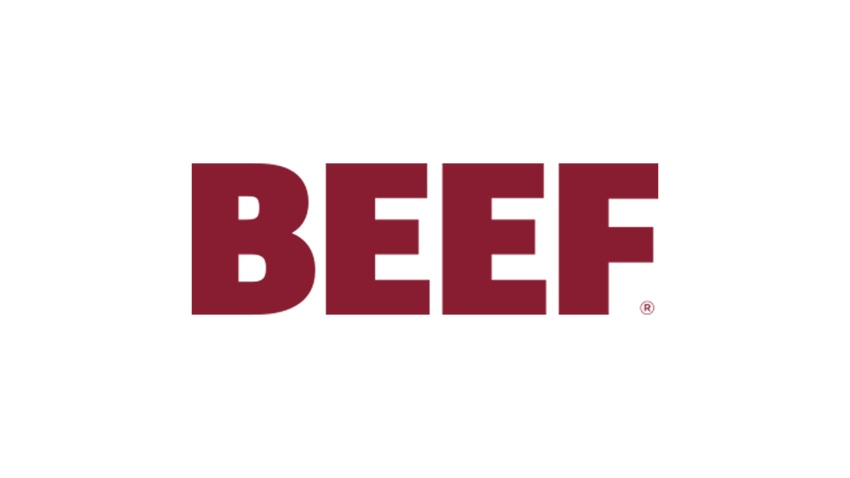 Knicker knotting might be the first reaction of beef and dairy producers to any suggestion they could benefit from one another. Yet, economics and industry evolution suggest the value, if not the necessity, of that very thing.
For the beef industry, maintaining critical infrastructure continues as a key wonderment, magnified by the smallest beef cowherd since World War II. There's no reason to expect much expansion, either, in light of the litany of issues addressed over the past half-year in this exclusive BEEF magazine series.

The 2011 economic baseline from the University of Missouri Food and Agricultural Policy Institute pegs the trough for the current cattle cycle at 30.3 million beef cows in 2013, growing to 31.9 million head by 2020.
Meanwhile, dairy producers – survivors still reeling from 2009's milk price collapse – have more cows than needed to satisfy milk demand, though modern facilities were designed for rapid expansion. Genetic progress and reproductive technology mean they can increase milk production with fewer cows, while replacing the entire herd every 30 months.
Bill Wailes, Colorado State University Extension dairy specialist, says average milk production was 20,500 lbs./dairy cow last year. It was 5,000 lbs. in the early 1960s.
"Average milk production will increase more in the next five years than it has in the last 10-15 years," Wailes adds. Chalk that up to accelerating selection ability spawned by genomic tools, management improvements and the use of sexed semen.
Numbers suggest potential
Based on the Jan. 1 USDA inventory, there are 30.9 million beef cows and 9.1 million dairy cows. Dairy cows represent 22.8% of the total herd, and the dairy industry accounts for 20-25% of annual beef production, Wailes says.
Using beef on dairy cows is nothing new. Roy Wilson, associate vice president of national accounts for Genex Cooperative, Inc., says beef bulls or semen were used traditionally by dairy producers for calving ease in first-calf heifers. Genex is one of the nation's primary suppliers of beef and dairy semen.

On the other end of their production lives, Wailes says some breed dairy cows to beef for their final lactations before they are culled from the herd.
Incidentally, the average production life of dairy cows is 2.5 lactations or so. Wailes explains some of the rapid turnover is due to selective culling, such as for subpar performance; some is due to non-selective culling, such as for lameness, mastitis, etc. Mostly, though, turnover stems from dairy producers' effective sustained use of sexed semen.
Learning to use a technology
Sexed semen isn't new but its capability has caught up with its potential in the dairy industry. (Look for a discussion of the economics of sexed semen in our June issue.)
"When sexed semen was first introduced, dairy producers were still becoming more efficient with conventional (non-sexed semen)," Wilson explains. "Once you achieve that, you can be as efficient with sexed semen."
Most sexed semen in the dairy industry is used on heifers. Keep in mind that 90-95% of dairy females are bred via artificial insemination.
Throw in the ability to more accurately predict future performance of calves with genomics tools, and the dollars and sense of sexed semen becomes more inviting. Though still more costly than conventional semen, Wilson explains sexed semen costs about half of what it did originally. And, sexed dairy semen is readily available – millions of units are produced and marketed annually.
The simple formula would go something like this: dairy producers use heifer-sexed semen on replacement heifers and top-end cows to produce the next generation of replacements; they use beef bulls or beef semen (conventional or sexed) on the remainder of the herd to produce dairy X beef calves for beef production.
Of the current 9.1 million dairy cows mentioned earlier, Wilson calculates about 25% could be used for non-dairy production, while maintaining dairy herd size. Wailes believes as much as 30%-33% of individual dairy herds could be used. Current alternate uses are mostly as recipient cows for embryo-transfer programs or as live exports.
So, conservatively, there's a pool of about 2.3 million dairy breeding females that could be used for beef production.
Lest you consider these thoughts sacrilegious or ludicrous, sizable dairy operations are considering this very thing. Beef cow-calf operations and cattle feeders are already exploring the possibilities of working more closely with their dairy counterparts, too.
"A lot of dairy producers are in a situation where they can create more heifers than they need for replacement, and they're trying to figure out how they can maximize profit per cow," Wilson says.

In fact, Genex developed a financial spreadsheet called Calf Math to aid producers in deciding how to use options for dairy and beef semen – sexed and conventional – to maximize the value of calves produced in their herds.
Wilson gives talks to producers across the nation. For the past 20 months, 90% of his presentations have focused on breeding strategies and how dairy producers can add value through the use of beef semen while maintaining production of dairy replacement heifers.
Making the decision
"The difference in calf prices will determine whether dairy farmers will have the financial incentive to produce crossbred (dairy X beef) calves rather than dairy calves when sufficient numbers are bred to meet dairy replacement needs," says James McGrann, noted livestock economist and Texas A&M University professor emeritus. He owns Ranch Management Economist, a ranch business consulting firm.

McGrann adds that the economics of using sexed semen boils down to the value of gender difference for both dairy and beef producers – how much more value a particular gender of calf has to a producer than another one. In developing a spreadsheet for Sexing Technologies, the world's exclusive supplier of sexed semen technology, he calculates that sexed semen makes economic sense when the value difference between genders is at least $150.
Currently, Holstein and Brown Swiss bull calves are worth about $100/head; Guernsey and Jersey bull calves are worth next to nothing. Calf raisers typically pick up calves 24-48 hours post birth and after they've received colostrum from mama. These calves are raised on milk replacer for 60-90 days before being sold or retained for backgrounding and feeding.
Until recent years, Wilson says few dairy producers considered the potential added value of calves for beef production.
"From a dairy producer's perspective, this is a huge change, from praying you'll never see a bull calf again, to finding value in them," Wilson says. "Progressive dairy producers see this as an opportunity. The sheer economics of it is there now."
Subscribe to Our Newsletters
BEEF Magazine is the source for beef production, management and market news.
You May Also Like
---