Wendy's addresses antibiotic use in beef production
Wendy's addresses antibiotic use in beef production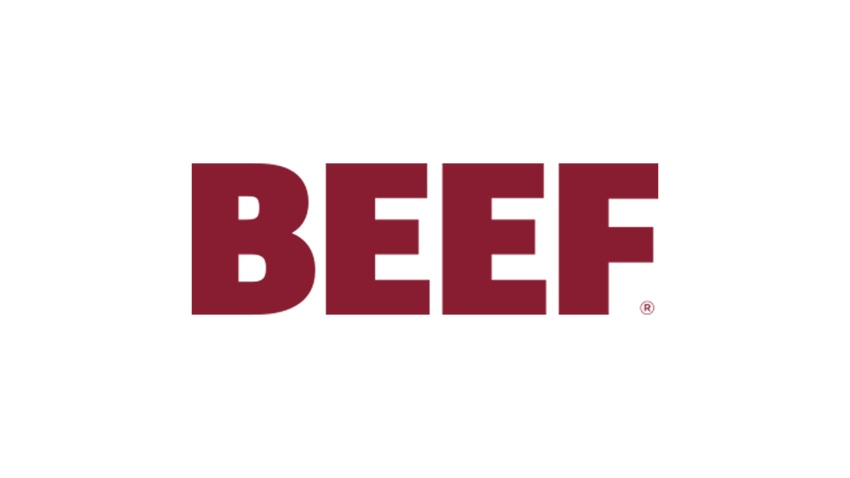 "Quality is our recipe," says Liliana Esposito, Wendy's chief communications officer, during a press conference at the 2016 Cattle Industry Convention and Trade Show in San Diego, Calif.
Esposito shared that Wendy's is a U.S. company with 5,374 stores across the U.S. The chain also has a presence in Canada with 359 stores and another 395 restaurants around the world. Wendy's serves 5 million patties daily; the beef is 100% heifer or steer, 42 months or younger, processed in the U.S., 100% North American beef. The raw product never exceeds six days old, and the finished patties are never served beyond 13 days. The company does E.coli testing on all raw products, and also pulls fresh patties to test samples.
READ: Beef producers under a microscope; good animal stewardship is a must
Dennis Hecker, Wendy's senior vice president of quality assurance, worked with Wendy's founder Dave Thomas from 1980-2002 when Thomas passed away. Becker shared Thomas' vision for serving quality beef.
"From a beef standpoint, we truly believe we have one of the best supply chains in the country that produces 100% fresh beef for Wendy's," said Hecker. "Quality starts with the people we have partnered with to help us."
READ: Subway backtracks, says antibiotics have a place in animal agriculture
Hecker shared Wendy's priorities to achieve a quality burger for its customers, including:
Provide fresh beef for a great tasting hamburger. Deliver fresh beef to customers every day. Develop an industry-leading animal welfare and auditing process. The company is transparent in all it does, transparency is key to identifying and resolving problems quickly, it engenders safety and trust for suppliers, franchisers and customers.

Wendy's builds relationships with its core supply base through open and honest auditing based on mutual respect for understanding the needs of the Wendy's system.

The well-being and safety of customers will always be the most important consideration in times of concern and crisis.

Data drives decisions on quality; scientific data, company values and an abundance of caution drives decisions on food safety.
BEEF Roundtable: Industry experts talk antibiotics
Wendy's served burgers and shakes during the convention, and while there, the company took the opportunity to visit with producers about a hot topic facing the industry — antibiotics. While the company is not going antibiotic-free or using that claim as a marketing scheme, Hecker made the following announcement on the issue:
"At Wendy's, we have an opportunity and a desire to care for our customers and employees while also promoting the health and welfare of the animals that provide our food. Our goal is to work with our supply partners to refine, reduce, and replace antibiotic therapy through their judicious use and by exploring animal management practices that do not rely on medically important antibiotics to increase production yields."
WATCH: Video showing how antibiotics are used in agriculture
Wendy's wants to work with producers on this issue, said Esposito, but in meeting consumer demands, antibiotic use in the livestock industry must be addressed.
Wendy's official statement on the issue is, "when antibiotics are necessary, producers should work with their veterinarians and only use antibiotics as prescribed at the lowest dosage that has been proven to be effective."
"We do recognize the realities of animal agriculture," said Esposito, who added that Wendy's will not make any headline-generating statements about antibiotics. "We certainly don't want to make any requirements of beef producers that aren't feasible. However, we are asking beef producers to come with us on our journey to be transparent and make our practices as great as they can be. The best beef comes from healthy, well-cared for animals. A sick animal needs to be treated, and you won't hear differently from us."
READ: Are you the cause of antibiotic resistance? 
I appreciate Wendy's efforts to serve fresh, North American beef at its stores, and it sure translates to a great tasting burger. I think this company will be willing to work with producers on antibiotics while also meeting changing societal demands on the issue.
I don't imagine this issue will go away anytime soon, so the beef industry will need to work harder to prove how cattlemen use antibiotics responsibly and as needed. We must be a part of the conversation, so outside parties don't do the talking for us on this issue.
The opinions of Amanda Radke are not necessarily those of beefmagazine.com or Penton Agriculture.
You might also like:
15 best winter on the ranch photos
2016 market outlook: Here's what to expect
A voice of reason in the Bundy-Hammond debate
7 ranching operations awarded top honors for stewardship, sustainability
Subscribe to Our Newsletters
BEEF Magazine is the source for beef production, management and market news.
You May Also Like
---