What's your family's mission statement
What's your family's mission statement
As ranchers face some difficult times, renewing your shared "why" in the cattle business can help focus family goals in the agricultural enterprise.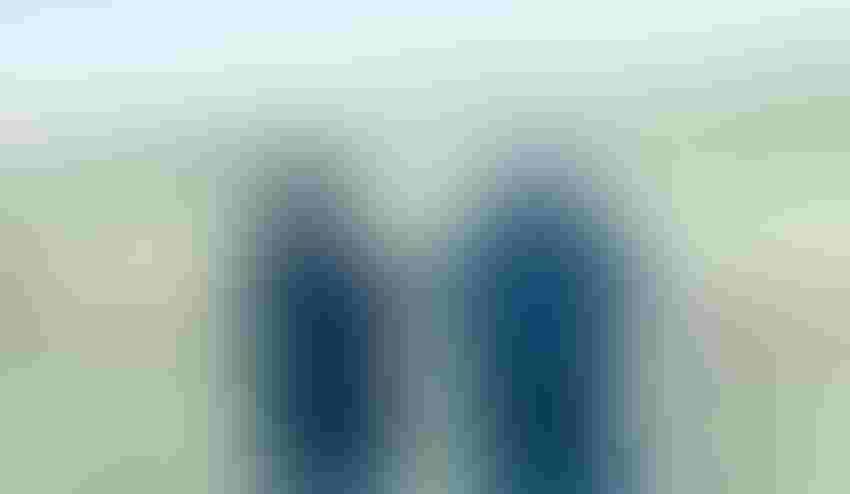 At every agricultural conference I attend (pre-COVID-19), I always make sure to sit in on the family business/estate planning sessions. After more than a decade of listening to various presenters on this important topic, I've realized that the message isn't necessarily novel or unique; however, I always glean some useful information to apply to my family's ranching enterprise.
Continued education and seeking growth in all areas of life is never a bad thing. If we can do things like communicate more effectively with family members, be more empathetic and see other points of view in sticky situations and plan, plan, plan for the inevitable transition of power and death of family members, then our businesses and our families will be more secure in the future.
One nugget of wisdom that seems to come up time and time again in these seminars is creating a family mission statement. This really stuck with me because I feel when your values are aligned, your daily decisions tend to gravitate toward those shared code of ethics. That, in turn, helps you to achieve long-term goals together as a family.
Over the years, I've tried to create a family mission statement that really sticks, but it remains as elusive as ever. Perhaps it's the professional writer in me that is putting too much pressure on making the statement that will guide our family absolutely perfectly. Needless to say, I'm stuck on what the statement would be, and I welcome suggestions if your family has a knock-out guiding statement that keeps everyone on the farm or ranch on track.
For me, a more simplistic approach to a family mission statement is having a shared "why."
I thought about this over the Memorial Day weekend. I had a little bit of FOMO (fear of missing out) as I watched many of my friends on social media post pictures as they busted out of quarantine to go on a family trip, to escape to the lake, to sit around a bonfire or to just relax.
Meanwhile, we spent the extended weekend hauling pairs to grass, fixing fence, putting CIDRs in another group of cows for synchronized breeding, mowing the lawn, butchering four hogs we purchased from neighbors and chasing after our four rambunctious kids.
Exhausted is an understatement, and I realize I sound completely whiney as I write this, but I had a moment where I wallowed in a pity party, wishing we had more free time to enjoy life and leave the ranch once in a while.
Yet, I know so many of you are in the same boat, and that feeling of solidarity with others is incredibly important.
Equally important is knowing your "why." And instead of feeling sorry for myself or wishing we were doing something more "fun" over the holiday weekend, I thought about our "why" in the cattle business.
First and foremost, Tyler and I both have grandfathers who served our great nation and went on to farm and ranch after their tours of duty. They worked incredibly hard doing back-breaking labor, and their legacy is the multi-generational operations that they built as a result. You may recall that my grandpa, Alvin Nolz, passed away last fall, so this being his first Memorial Day in heaven, it was a poignant reminder to honor his memory and keep working as hard as he did on this cattle ranch that he started.
Second, our shared "why" is to make a better life for our kids than what we have. To do that, we have to be financially secure to grow our legacy and this ranch to hopefully one day pass down to them. It would be devastating if the buck stopped with us, so we continue to put one foot in front of the other each and every day.
Third, we love this beef cattle business — the challenge of choosing the best genetics to raise great bulls and foundation females for ourselves and our customers; the task of increasing feed efficiencies through better farming methods; the goal of improving our grazing strategies and incorporating cover crops and crop residuals to enhance our soil health and increase our forage availability; and the joy of seeing our plans come to fruition and our business growing with each passing year. Yes, that's a "why" worth focusing on.
Fourth and finally, our "why" is to glorify God in everything we do. I know some of you don't like to read about my faith in these BEEF Daily blogs, but I think it's important to share that it shapes every post I write, every chore I do on the ranch and every decision I make as a mom, a wife, a daughter, a sister and a business owner. Even in dark times, God strengthens me and my biggest "why" is the reward of tending to His land and livestock to the best of my ability.
Today, I want you to think about your "why" in this business. We've faced some dark days in the beef cattle industry and some days the future looks grim. But if we find our "why" and have a shared purpose with our family members, hopefully it will recharge our batteries, renew our spirits and give us a stronger sense of purpose about why we're working so darn hard and what we are hoping to achieve.
The opinions of Amanda Radke are not necessarily those of beefmagazine.com or Farm Progress.
Subscribe to Our Newsletters
BEEF Magazine is the source for beef production, management and market news.
You May Also Like
---