Where's the beef? Unless we act, it won't be in American diets
Where's the beef? Unless we act, it won't be in American diets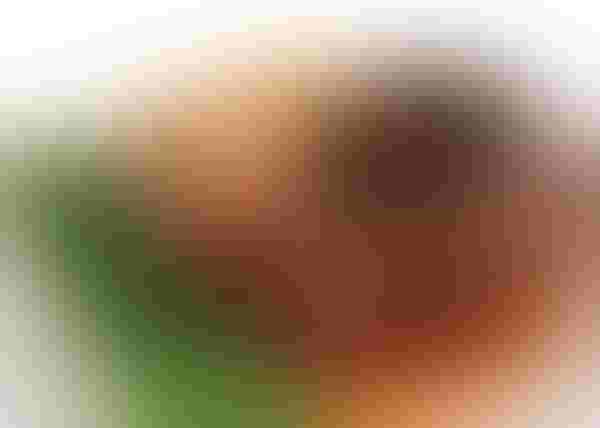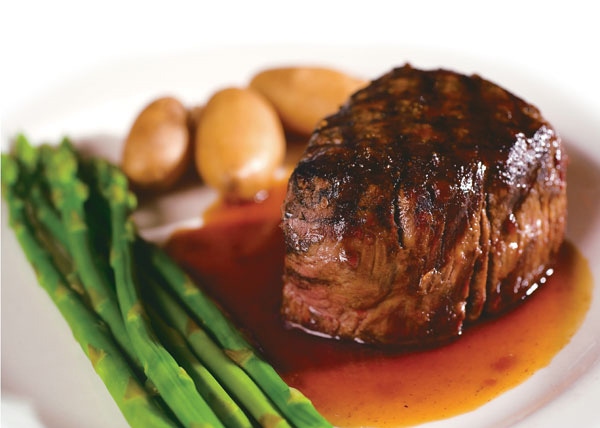 Where's the beef? If the 2015 Dietary Guidelines Advisory Committee (DGAC) has its way, Americans will be eating a lot less of it if they follow its recent recommendations.
The DGAC's report entitled, "Scientific Report of the 2015 Dietary Guidelines Advisory Committee" was submitted to the Secretaries of USDA and the Department of Health and Human Services (HHS) in mid-February. The public comment period is open until May 8.
According to the report, the DGAC recommends, "dietary patterns with positive health benefits are described as high in vegetables, fruit, whole grains, seafood, legumes, and nuts; moderate in low- and non-fat dairy products; lower in red and processed meat; and low in sugar-sweetened foods and beverages and refined grains."
USDA and HHS will utilize the DGAC recommendations in drafting the 2015 update of the Dietary Guidelines for Americans, which will be released later this year. If the DGAC recommendations are adopted by the government, as they have been in the past, the recommendations will influence not only health professionals' dietary advice for patients, but also school lunch programs and government food assistance programs.
Why the recommendations are a problem
The problem with the recommendation to eliminate red meat from the diet is two-fold. The recommendation to avoid red meat is based on outdated nutritional science and an erroneous assumption that beef production isn't environmentally friendly.
First, beef is truly a health food. It provides zinc, iron, protein, and healthy saturated fats, which help fuel the brain, rebuild muscles and provide satiety. A 2014 meta-analysis of 72 studies of saturated fat consumption found that the "current evidence does not clearly support cardiovascular guidelines that encourage high consumption of polyunsatured fatty acids and low consumption of total saturated fats."

BEEF Seedstock 100
Looking for a new seedstock provider? Use our BEEF Seedstock 100 listing to find the largest bull sellers in the U.S. Browse the Seedstock 100 list here.
Richard Thorpe, Texas-based medical doctor and cattle producer says, "It is absurd for the DGAC to suggest that Americans should eat less red meat and focus so heavily on plant-based diets. The American diet is already 70 percent plant-based and to further emphasize plant-based diets will continue to have unintended consequences. The DGAC got it wrong in the '80s advising a diet high in carbs, and look at what that got us – an obesity problem."
Second, basing nutritional advice with consideration to sustainability goes completely beyond the DGAC's role to provide Americans with a foundation for a healthy diet.
According to research published by Jude Capper, sustainability consultant, in the Journal of Animal Science, "Beef's environmental footprint is shrinking. Each pound of beef raised in 2007 compared to 1977 used 19% less feed; 33% less land; 12% less water; 9% less fossil fuel energy; and 30% fewer animals while yielding 13% more beef."
Barry Carpenter, North American Meat Institute (NAMI) president and CEO, says the DGAC's foray into the murky waters of sustainability is well beyond its scope and expertise. He characterizes it as "akin to having a dermatologist provide recommendations about cardiac care.
"It's notable that new research was released in late 2014 which looked at the issue of food sustainability in a new way. Instead of analyzing the carbon footprint on similar equal amounts of different foods, researchers suggested that the total nutrition provided by those equal amounts must also be considered. Ten pounds of beef provides more complete nutrition when consumed than 10 pounds of broccoli," Carpenter says.
Ultimately, these recommendations, if followed, bode trouble for America's waistline. U.S. beef ranchers need to be at the table to discuss the benefits of beef in the diet, as well as the sustainability efforts ranchers make to use fewer resources while producing more beef.
What you can do to help
NAMI recently launched an online petition on change.org urging USDA and HHS to "inject common sense into the 2015 Dietary Guidelines for Americans." Each signature generates a message to USDA Secretary Tom Vilsack and HHS Secretary Sylvia Burwell.
The petition reads, in part: "We stand together as people who value personal choice and reject taxes on foods that elite academics deem unhealthy. We assert ourselves as intelligent, free-thinking people capable of making decisions that are best for our families' nutrition needs, traditions and personal budgets."
Carpenter says he hopes the petition will give a voice "to the 95% of Americans who make meat and poultry part of a balanced diet and who want to ensure that no restrictions or taxes are placed upon their dietary choices. While the DGAC may think consumers aren't capable of making common sense nutrition decisions and must be taxed and restricted, we believe Americans are intelligent people and we want their voices to be heard."
There is still time to voice your concern. You can join the change.org petition drive. Also, you can register a comment to the Federal Register by midnight, May 8. Submit written comments online.
Let's make sure American's aren't asking, "Where's the beef?" Provide your comments before May 8 to ensure beef stays at the center of the dinner plate.
The opinions of Amanda Radke are not necessarily those of Beefmagazine.com or the Penton Farm Progress Group.
Other blogs you might enjoy:
16 questions we bet Chipotle won't answer
Valuable ranching lessons I learned from my employee and mentor
10 tips for keeping first-calf heifers in tip-top shape
What's the value of a bred beef heifer in 2015?
9 lessons to make your ranching life richer
Subscribe to Our Newsletters
BEEF Magazine is the source for beef production, management and market news.
You May Also Like
---