Why systems thinking is vital for a profitable ranching
Why systems thinking is vital for a profitable ranching
Ranches are complex systems and one change can result in any number of unintended outcomes.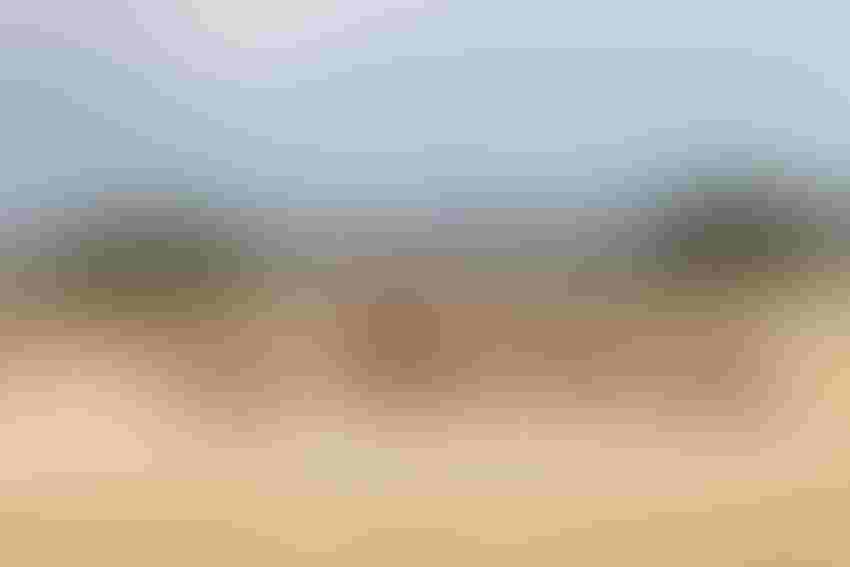 Red Angus Association of America
While writing these articles over the years, I have hoped to present ideas and concepts in enough different ways to help readers start to become "systems thinkers." Our education system directs us to "linear thinking" which is the basis of simple arithmetic, grammar, historical and geographic facts and a whole host of actions that are followed by predictable outcomes.
That type of education and thinking has many good purposes, but it can also catch us in a trap of "not seeing the forest for the trees." In other words, we have been trained to see and expect one fairly predictable reaction from any change we might initiate.
The reality is that one initial action seldom, if ever, results in only one reactive change. This is especially true in biological systems. The interconnectedness between creatures and plants that are affected by weather and environment makes predictability in farming and ranching quite difficult.
That difficulty is exacerbated when we fail to look beyond the intended result. We must learn to see the reactions that happen in addition to the desired or expected result. Then there are the "compounding and cascading" effects as described by Dr. Allen Williams that occur as a result of each of the first effects.
Yes, it gets difficult; and we will never become perfect or perhaps even very good at seeing and predicting all of them. But we don't have to be perfect to make significantly better decisions.
Just understand that, in biological systems, it doesn't matter which we touch first—the animals, the plants or the soil—everything around them will be affected. Some of those effects will be large and easy to see. Others can be almost imperceptible.
As farmers and ranchers, we need to manage:
In other articles, I have said (quoting Dave Pratt and his Ranching for Profit school) there are three ways to improve profit:
And, I believe there are "Five Essentials for Successful Ranch Management:"
Strive for continuous improvement of the key resources—land, livestock and people

Acquire and use good planning and decision-making tools

Place an emphasis on marketing
From these we may say that to be profitable in ranching you should cut overheads as much as possible, market well, use direct inputs wisely and focus on the three key ratios that I mentioned last month:
To do this well, we must utilize systems or holistic thinking.
In last month's article, I tried to show how systems thinking links grazing and its many effects to each of the three key ratios and profitability. Let's now look at systems thinking when discussing reducing overheads, marketing successfully and using direct inputs wisely.
Reducing overheads is usually the low hanging fruit on most operations that struggle to be profitable. However, some overheads are a necessary part of any farm or ranch business.
We must have land. There will either be an ownership cost or a rent to pay. Dave Pratt, in his Ranching for Profit schools, suggests (perhaps insists) that a ranch business operating on owned land should always pay the land business (owned by the same people) a fair agricultural rent for the use of that land.
In other words, you have a land business and a ranching business which may have several enterprises. When you pay the land business a fair market rent, you soon discover which is the healthier business. The cost of using land should be the biggest operating cost.
We also need some structures, facilities, equipment, tools, labor and management. These are all overheads. Most ranches have more of this "stuff" than they need—often much more.
Paring down these non-land overheads can make a huge and long-term difference in your profitability—and often the changes accompanying overhead reduction result in higher quality of life and more enjoyment from the business. It is usually fairly easy to figure out where to cut overheads on paper, but it becomes emotionally difficult when you actually begin to get rid of stuff.
Can you begin to see interconnectedness between people, "stuff," animals, plants and profitability? Some of the "stuff" is necessary to work on the three key ratios mentioned above and discussed last month; but often working on the ratios will help you reduce the overheads.
Marketing successfully often results in the creation of new profit centers or enterprises. You may add yearlings to your cow-calf enterprise or you may start selling bred cows. You may even add sheep or goats. You address the three primary questions of marketing:

Time: When is the best time to sell this product?

Form: Do I sell calves, yearlings, bred heifers, pregnant cows or which combinations?

Place: Where is the best place—direct from my ranch, an auction barn, a video auction, etc?  Place and time can both include the use of forward contracting and also futures and options.
It doesn't take much time to do a lot better job of marketing. Therefore, most of the increased revenue goes directly to the bottom line.
However, much thought is required. You need to determine if a change in the way you market might create a need to change calving date, herd genetics, grazing plan, animal health program, cattle working and processing, and supplementation needs. This all begs for some good systems thinking—looking across enterprises and practices.
Using direct inputs wisely means getting more than a dollar back for every dollar you spend. I like to plan to get at least $2 back for every dollar spent on direct inputs.
Why? Because our ability to estimate the effect of a direct input such as a feed supplement is not very good. Therefore, I want a cushion for estimation error. I also want to account for the possibility that the supplement could increase in price and I would have to reduce the use of the input.
After overheads, the remaining costs (direct costs) are mostly feed, vet and marketing costs; the costs that change each time we add or take away one animal). On most ranches, most of that is feed.
It takes a lot of fact finding to feel secure in reducing or increasing the use of direct inputs; but there are times when the cost benefit effect can be huge. A dollar spent can result in a several fold increase in income OR a dollar not spent can sometimes be a dollar saved.
I am a strong believer in strategic supplementation. Knowing what, when and how much supplement to feed is an important decision and can yield a high return to the additional expenditure. But I also believe that it is very easy to get caught up in feeding significantly more than is needed for best economic results.
Andy Roberts at the Livestock and Range Research Station (LARRS) at Miles City, Mont. and Rick Funston at the University of Nebraska West Central Research and Extension Center at North Platte, are doing work that suggests too much supplementation in younger animals can reduce lifetime productivity of a cow and that providing too little protein to pregnant cows can have an effect on the performance of the calves that are in utero.
To take best advantage of these epigenetic and fetal imprinting effects, you need to consider the status of the animal and the diet of the animal (grazing or hay feeding) before supplementation. There are many times when no supplementation is needed and other times when minimal supplementation will pay a big dividend. It's good to know if, when and how much.
It takes good fact finding and systems thinking to make good decisions.
Teichert, a consultant on strategic planning for ranches, retired in 2010 as vice president and general manager of AgReserves, Inc. He resides in Orem, Utah. Contact him at [email protected].
Subscribe to Our Newsletters
BEEF Magazine is the source for beef production, management and market news.
You May Also Like
---