Why you can't ignore the sustainability chatter any longer
Why you can't ignore the sustainability chatter any longer
Perception and reality are at odds on this issue. Here's why that matters to you.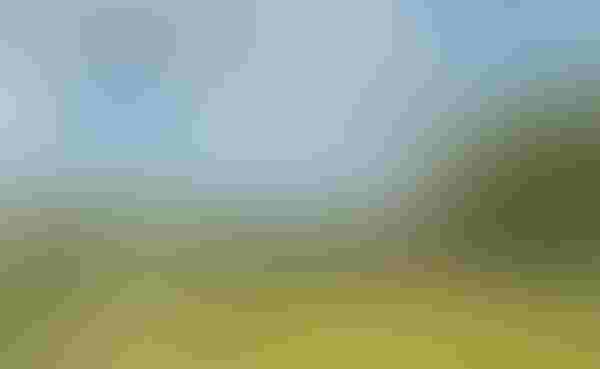 The conversation about sustainability is dominating discussions in agriculture and the livestock industry due to the false narrative spread to consumers that cows are worse for the environment than cars. Inaccurate research models have beef consumers believing cattle emit 18% of the manmade greenhouse gases into the environment and have consumers calling for changes in livestock production and reduction of beef cattle numbers.
"The sustainability challenge we are facing today might be the greatest of our time," Kim Stackhouse–Lawson, Ph.D., of JBS USA, explained to cattle producers at a recent Feedlot Forum hosted by Iowa Cattlemen's Association and Iowa State University Extension. JBS USA, part of the global food giant JBS, processes more than 30 billion pounds of product, with its North American beef units, consisting of nine facilities with a capacity of 27,000 head per day, harvest 22% of the U.S. market share of beef.
The challenge, Stackhouse-Lawson says, "is we have to do more with less." However, realizing agriculture has been focused on doing more with less and continues along this path, consumers are still grappling with the concept of beef not being a sustainable option for the environment and the carbon footprint. With the world population expected to reach 8.5 billion people by 2030 and an additional 1.2 billion just two decades later, agriculture is striving to meet this challenge, but is being met with resistance in doing so.
"What is different today is, we are being asked to produce food more efficiently to feed the growing world and being asked to do so with less technology." The result creates an interesting dichotomy for food animal agriculture. This mixed message enhances the complexity of sustainability and is creating the conversation of today with the industry's consumers.
"Beef has done a tremendous job in meeting demand with a more efficient production system and reaching out to the changing consumer," she says. "Consumers are demonstrating they want to eat meat, but we are also seeing more and more diversification away from meat offerings with nearly 40% of consumers having a meatless meal once a week."
Inaccurate model
The focus on sustainability creating a target on the beef industries began in 2006 when the United Nations (UN) released a report called Livestock's Long Shadow. The UN report concluded livestock production was responsible for 18% of man-made greenhouse gas emissions.
Shock waves spread across environmentally conscious consumers because the gas emission value attributed to livestock production was higher than all the global transportation numbers together, explains Stackhouse-Lawson.
The UN report was later proven to reflect an inaccurate valuation on livestock emissions levels. UN research had unfairly measured the entire process of livestock industry production up against only a specific portion of the transportation production process, making the numbers across the two segments incomparable and overstating livestock industry emissions.
Current facts released associated with agriculture production and greenhouse gas emissions reveal animal agriculture is responsible for 3.9% of U.S. greenhouse gas emissions, with beef being 2% of that value. Whereas, transportation is 29%, making it the largest single contributor to greenhouse gases.
Interpreting and understanding the science behind sustainability is complex. Stackhouse-Lawson cautions it is not easy to explain the differences in gas emission contributors, levels and the science behind the numbers when one is having a brief interaction with consumers.
However, focusing on explaining the beef story and what makes beef unique in the protein segment is a starting point in the education process. Good talking points to explain include:
Beef is a contributor to greenhouse gases in a different way than other proteins, primarily because they are ruminants and their life cycle is different than chicken or pork.

That means, across the protein meats as a converter of net protein generated, beef is the most efficient across all other competing proteins.
Perception or reality
The conversation of sustainability needs to focus on perception versus reality. "Educating consumers on the false narrative associated with the industry's impact on sustainability brings us back to the focus that everything we do has an impact," says Stackhouse-Lawson. "As we sustain life, we have an impact on the environment."
JBS USA has taken the initiative to embed sustainability in their culture. Working with their more than 6,300 producer industry partners that they purchase cattle from, JBS USA has intertwined product integrity, animal welfare, team member health and safety, water and climate change into their overall mission.
"The perception isn't going away that meat contributes to greenhouse gas emissions, yet we are faced with the reality that by 2050 food production must grow by 70% to feed 2.2 billion more people. No matter what production system we deploy, our industry must do more with less to respond to this perception and achieve the reality," says Stackhouse-Lawson.
B. Lynn Gordon is a freelance writer from Sioux Falls, S.D.
Subscribe to Our Newsletters
BEEF Magazine is the source for beef production, management and market news.
You May Also Like
---