Wildfires in the west: How to help ranching families
Wildfires in the west: How to help ranching families
Looking for ways to help the ag families who have been impacted by recent wildfires? Plus, make plans to attend the upcoming USDA NRCS wildfire webinar.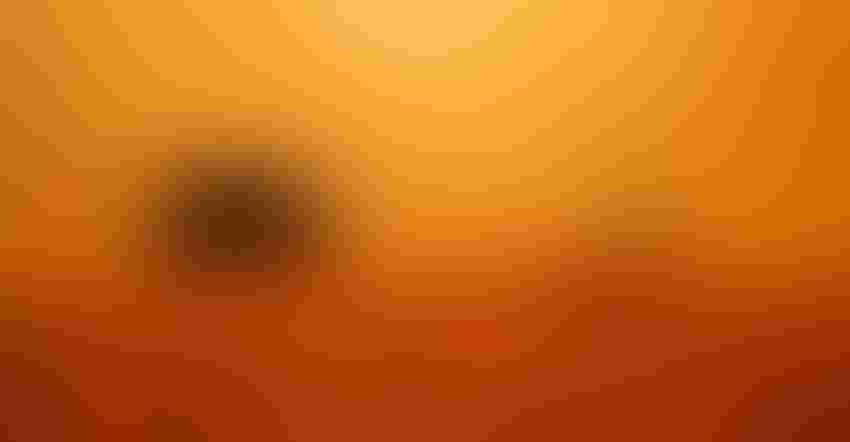 BRITTANY HOSEA-SMALL/Contributor/AFP/Getty Images
Last week, I wrote a blog titled, "Log it, graze it or watch it burn," that detailed how environmental extremists and their "do not touch" policies, both on the federal and state levels, have left the forests and range of our beloved western states vulnerable to the incredibly damaging wildfires.
In case you missed that post, click here.
The response to that blog post was so great, that I decided to launch a fundraiser to help raise money to support the farmers and ranchers who have been impacted by these devastating wildfires. For three days, I sold sweatshirts on social media with the phrase, "Log it, graze it or watch it burn," but the problem was, I wasn't sure where to send the proceeds.
I began researching groups and organizations who are helping in these efforts, and I wanted to share this list with all of you, in case you feel called to help your fellow cattlemen and women as they face the unthinkable — dead cattle, destroyed pastures, torched fences, barns and homes, no hay, smoke inhalation and more.
These folks are living in actual hell right now, and any effort to help would be wonderful. This is where the ranching community shines brightest, so check out this list of fundraising efforts. I couldn't pick just one, so I'm spreading my donations around to several. And even if you don't have an extra $5 to donate, consider sharing this blog post to help spread the word on social media and encourage others to get involved, as well.
1. Duncan Family Farms Hay Fundraiser
Brittany and Geff Duncan write, "Duncan Family Farms has accomplished getting over 300 tons of hay to the Okanogan County area where the Cold Springs, Pearl Hill, and Apple Acres wildfires all collided together to create one massive fire. We could not have done this without the outpouring support from our community with monetary, hay and transportation donations.
"We are rallying to send another three semi truckloads of our hay over this week. These farmers and ranchers are trying to fathom having no feed for the winter and will suffer if we cannot keep getting them help. We will be loading up our tractor, fencing equipment, tools, post-pounder, and any materials we have in our shop.
"We will stay for a few weeks to get these rancher's fences rebuilt. We can build around a mile of fencing per day, so we'll tackle one ranch at a time. Please, if you can make a monetary donation, these proceeds will continue to fill truckloads of hay to feed these animals and sharing this link to keep spreading the word."
2. KXLY rounds up charitable organizations to support in Washington
KXLY lists where you can donate:
Red Cross is accepting financial donations for Washington wildfires.

United Way has established a community relief fund for Whitman County.

Project Beauty Share is asking for donations of your hygiene items—shampoo, toothbrushes, soap bars and razors—which they will deliver to families who have lost their homes.
3. Wildland Firefighter Foundation
According to the organization's website, "The Foundation provides help to the families of wildland firefighters who have lost their lives or are injured in the line of duty.
"The Foundation came together as a group of volunteers in 1994, shortly after the Storm King tragedy. With dedication and lots of volunteer work, plans were developed for a national monument to honor firefighters, a dream that was realized in May 2000.
"The Foundation was officially formed in the spring of 1999. Our board members realized that there was a great need to have emergency support services for the families of fallen firefighters.
Active volunteers and supporters of wildland firefighters established the Wildland Firefighter Foundation, a 501(c)3 to maintain the Wildland Firefighters National Monument at the National Interagency Fire Center (NIFC) in Boise, Idaho.
"Since 1999, the Foundation has also provided emergency support services to the families of firefighters, seriously injured or killed in the line of duty. Families left behind, many with young children, often find themselves with few resources, and the Foundation steps in to help."
4. Pendleton supporting wildfire relief efforts
Pendleton writes, "In this tribute to our nation's wildland firefighters, this twin quilt's design bands of deep forest alternate with lines of flame. A portion of sales from this wool blanket helps to support the Wildland Firefighter Foundation (listed above), in aid of injured firefighters and their families."

5. Spence-Ives Homestead Ranch Wildfire Fund
This fundraiser will benefit a family who was impacted by the Cold Springs Wildfire in Washington. The Spence-Ives family lost their home, barn, crops, straw, pastureland, vehicles and livestock including cattle and horses. The family is currently living in a motel and camping in a tent (in the smoke) at the fairgrounds.
6. Rancher's Relief Range Roping
Here are the details from this event: "Ranchers are a resilient breed of people. They'll give you the shirt off their back, but struggle to ask for help for themselves when they need it most.
"In early September, the Sarpy Fire erupted and burned over 52,000 acres. In its path of destruction, it burned valuable grassland, winter feed, cattle and wildlife. The first day alone it traveled 15 miles in just five hours. Thankfully, while threatened, no homes were lost.
"Now, with one eye on the horizon for smoke, these ranchers are picking up and putting back together the pieces of their family operations. They need hay. They need pasture. They need fencing supplies. They need our help!
"So catch your horses, load your family and meet us at the Noyes Ranch for the Rancher's Relief Range Roping. Enter up to 4 times and we'll award some awesome prizes donated by some amazing people. Best of all, we're going to raise a lot of cash to help out some deserving folks."
Items can be donated and sent to the Noyes Ranch by clicking here.
7. California Cattlemen's Foundation - Butte County Fire Fund
The California Cattlemen's Foundation is active in promoting the importance of prescribed burns, responsible grazing and logging to reduce fuel loads, but they are also accepting donations to help individual ranching families impacted by the wildfires.
Donors can write a check to:
California Cattlemen's Foundation
1221 H Street Sacramento, CA 95814
Please, indicate Butte County Cattlemen's Fire Fund in the memo.
8. Washington Cattlemen's Association Wildfire Assistance Fund
Washington Cattlemen's writes, "This fund has been created to donate money to help Washington ranchers who have been affected by the recent devastating wildfires. All money collected will go towards emergency/wildfire assistance and to help these ranchers with cattle feed, hay, hay transport freight and delivery, etc. The WCA is committed to helping coordinate these donations and funds for our members, friends and neighbors. Many of them have a long road ahead of them and any donation amount is much appreciated!"
9. Oregon Cattlemen's Association Stewardship Fund
Oregon Cattlemen's writes, "2020 has resulted in an unprecedented wildfire season. At this point over one million acres have burned, thousands of rural community members have been forced to evacuate and lost homes, businesses and loved ones. Meanwhile, livestock have been displaced and are in need of care and resources.
Here's how you can help others with OCA:
Have resources to provide? Call the office at (503) 361-8941 to be added to a list of people who can offer resources such as feed, bedding or livestock containment etc.
Mail a donation check to:
OCA Stewardship Fund 1320 Capitol St NE Ste 150  Salem, OR 97301
This is by no means an exhaustive list, but it's a good place to start. If you have additional relief efforts we should know about, please email me at [email protected], and I'll add them to this blog.
Also, please mark your calendars for Sept. 29. The USDA NRCS will be holding a teleconference webinar to go over programs that may assist agricultural producers who have been impacted by the recent wildfires. Click here for more details.
The opinions of Amanda Radke are not necessarily those of beefmagazine.com or Farm Progress.
Subscribe to Our Newsletters
BEEF Magazine is the source for beef production, management and market news.
You May Also Like
---