Winter 2012 Will Be Much Like Winter 2011
Winter 2012 Will Be Much Like Winter 2011
The resurgent La Niña suggests a repeat of last year's weather.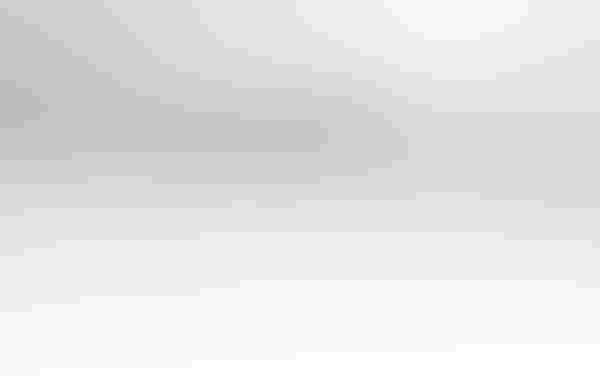 Whatever you did to get cattle through last winter, plan to do it again.
"We may have a repeat or a near-repeat of last winter about everywhere in the U.S., although perhaps not as extreme," says Elwynn Taylor, Iowa State University professor of agricultural meteorology.
That's because the La Niña responsible for last year's weather never went away. As of the first week of October, it had re-strengthened to what Taylor says would be a moderate-to-strong event.
Forecasters with the National Oceanic and Atmospheric Adminis-tration's (NOAA) Climate Prediction Center issued a La Niña Advisory in September. Its official winter outlook was due out the middle of October.
According to the NOAA folks, La Niña winters are often associated with drier-than-normal conditions across the southern tier of the U.S., and wetter-than-normal conditions in the Pacific Northwest and Ohio Valley.
"This means drought is likely to continue in the drought-stricken states of Texas, Oklahoma and New Mexico," says Mike Halpert, NOAA Climate Prediction Center deputy director. "La Niña also often brings colder winters to the Pacific Northwest and the Northern Plains, and warmer temperatures to the Southern states."
If history is any indication, predictions for this winter could be even more reliable because of last year's La Niña strength.
"The La Niña this past year was the third strongest in the past 120 years. It mirrored almost perfectly the other two in the mid 1950s and mid 1970s," Taylor explains.
For instance, during each of those years, there was record snowfall in Montana, as well as Missouri River flooding, and a record number of tornadoes in March, particularly in the Southeastern U.S. and eastern Corn Belt. There was also an eerily similar number of lives lost to tornadoes each year.
"During the two strongest years, La Niña conditions diminished significantly in the spring and summer and then re-strengthened in the late summer and early fall," Taylor says.
That's exactly what's happening this year, too. "So, we'd expect another winter not unlike last year," Taylor says.
Cycle indicates volatile weather
Moreover, there's reason to expect harsher weather for the next several years.
"Since 1850, we've had a cycle of volatile and benign weather years," Taylor explains. "We had a benign period through the 1960s and 1970s with consistent weather and good crop yields. In the 1980s, we were back to volatile weather. Since 1995, we've been back to benign weather."
Taylor says modern recorded history point to this common cycle.
"We may be going back into a volatile period of time," Taylor says. "Harsh weather years are associated with that."
For perspective, Taylor says the harshest weather year in the last century was 1936, amid the Dust Bowl. The harshest one of the century before that was 1847. "It seems to be about an 89-year cycle," Taylor says. "The current volatile weather period should peak in about 2025."
Extremes were plentiful enough this year. Along with the snowfall, flooding and tornadoes cited earlier, June through August marked the second-warmest summer on record in the U.S., according to scientists at NOAA's National Climatic Data Center (NCDC). For that matter, NCDC analysts say the globe experienced its eighth-warmest August this year, since record keeping began in 1880. June through August was the seventh warmest on record.
Then there's that drought
According to John Nielsen-Gammon, Texas state climatologist and Texas A&M University professor of atmospheric sciences, Texas is in the midst of its most severe one-year drought on record.
In August, Nielsen-Gammon explained that preliminary NCDC reports indicated that July 2011 was the warmest month ever recorded statewide for Texas, with data going back to 1895. The average temperature of 87.2° F broke the previous record of 86.5° set in 1998. June's average temperature of 85.2° was a record for that month and now ranks fifth warmest overall.
Rainfall totals were also unusually light across the state. "Never before has so little rain been recorded prior to and during the primary growing season for crops, plants and warm-season grasses," he says.
Nielsen-Gammon notes that the most severe Texas drought overall is still the 1950-1957 drought. During the most intense year of that drought – 1956 – Texas set its all-time record for lowest 12-month precipitation, 13.69 in. ending in September.
"But in 1956, much of the rain fell in the spring when crops were being established," Nielsen-Gammon says. "The current 12-month total (from 2010 to 2011) is dominated by rain that fell early last fall, and the ground had already dried out in many parts of the state by planting time."
Because the 1950-1957 drought lasted longer, it had a substantial impact on water supplies across the state. Nielsen-Gammon explains that most water supplies are now designed to withstand a similar drought.
As deep as the current Southwestern drought is, Taylor doesn't believe it's the harbinger of a modern-day Dust Bowl. "We'd expect to see such a drought again, but not this time," he says. "We'd expect to see it with the next drought that emerges in 4-5 years."
Sidebar: So, what's a La Niña?

In simple terms, the El Niño/Southern Oscillation ( ) is a natural climate cycle that affects weather patterns around the world. La Niña occurs when sea-surface temperatures in the central and eastern tropical Pacific Ocean are cooler than normal. La Niña is also associated with lower air surface pressure in the western Pacific.
The El Niño phase of the cycle, on the other hand, is defined by warmer-than-normal sea surface temperatures in the central and eastern tropical Pacific Ocean. It's associated with higher air surface pressure in the western Pacific Ocean.
According to the National Oceanic and Atmospheric Administration (NOAA), the ENSO cycle oscillates between El Niño, neutral and La Niña conditions every 3-4 years on average. La Niña is associated with drier-than-normal conditions in the Southwest from late summer through winter. Sometimes, La Niña also causes drier-than-normal conditions in the Central Plains during the fall and in the Southeast during the winter.
Conversely, La Niña is often associated with wetter-than-normal conditions in the Pacific Northwest during late fall and early winter. Typically, La Niña is associated with warmer-than-normal winters in the Southeast and colder than normal in the Northwest.
Subscribe to Our Newsletters
BEEF Magazine is the source for beef production, management and market news.
You May Also Like
---